Why Has This Solo Traveler's Photo Sparked Controversy Online?
A young sailor's photo of himself napping at sea has sparked a heated online debate. Some are in awe of his adventurous spirit and skill at finding a comfortable way to sleep while sailing, while others are concerned about his lack of safety precautions.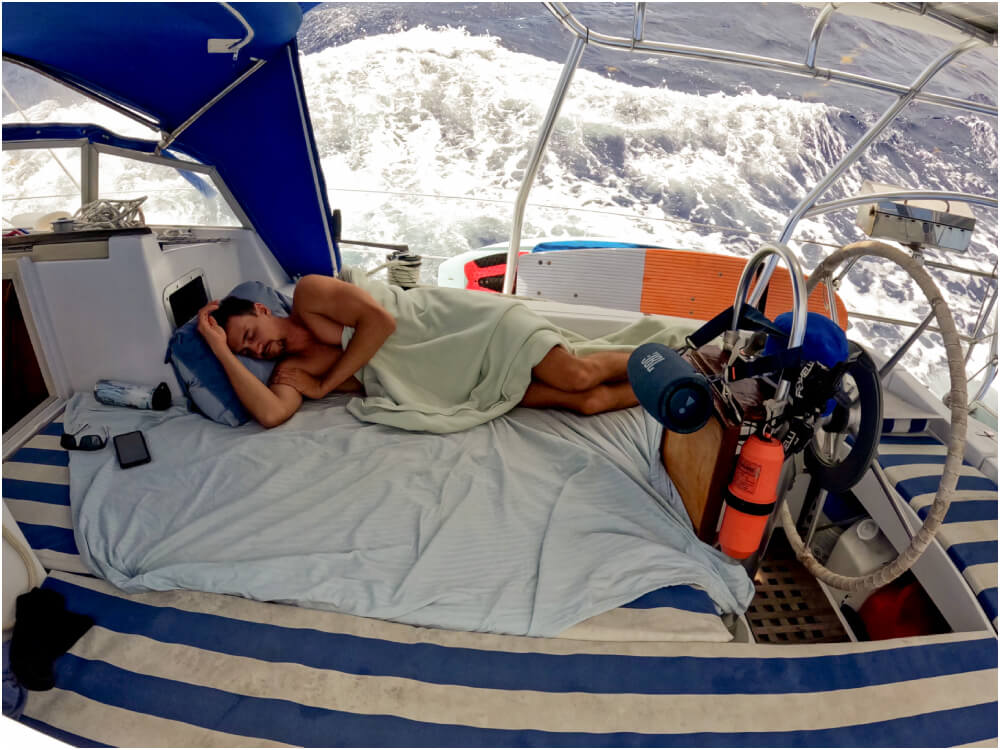 What prompted one commenter to say his actions were "criminal" in the eyes of the sailing community? Read on to find out the answer.
The Lone Sailor From New York
Dan, also known as @adventureman_dan on social media, has traveled the world since 2014. His solo quests have taken him through the US, Australia, New Zealand, and South Africa.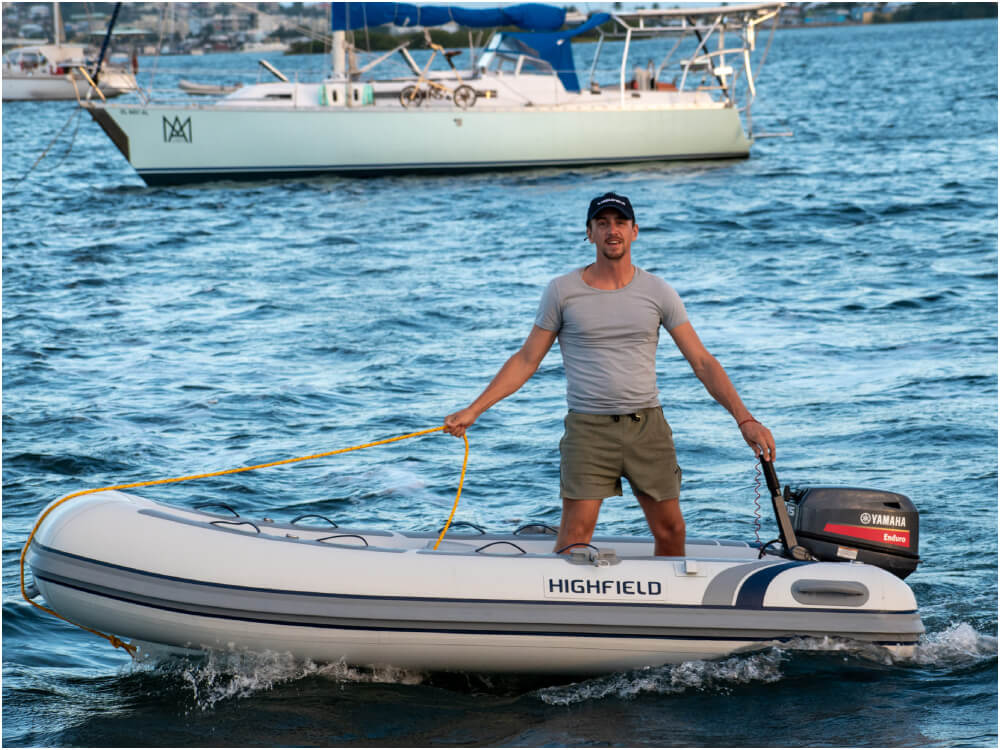 While sailing alone, Dan prefers to take "cat naps" and claims to only sleep for only 15 minutes at a time. Despite the risks involved, he has found a way to make his travels thrilling and enjoyable.
Exploring the Beautiful Caribbean
As he sailed through the stunning Caribbean Sea, Dan shared on social media that after laying the course, trimming and balancing the sails, and locking the helm downwind, he could finally rest comfortably for at least 15 minutes.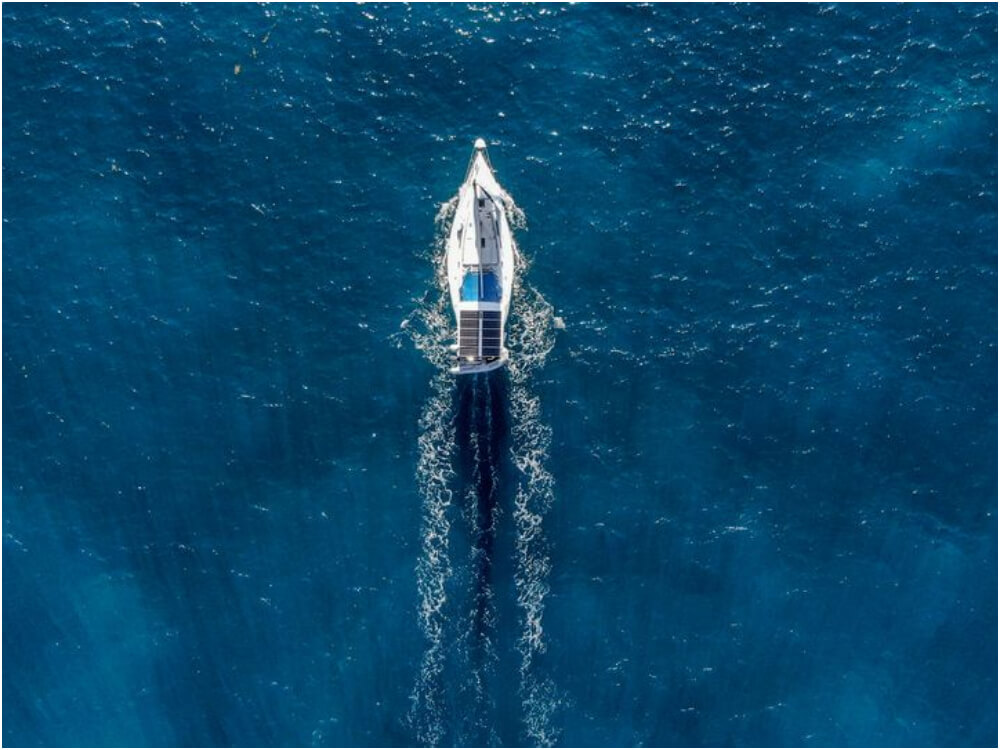 Many people might find it difficult to sleep on a boat, but Dan has mastered solo sailing and sleeping. His fearless spirit and unique techniques have caused a bit of a stir online.
A Daily Routine That Helps Him Sail Through
The jet-setter proudly shared his sailing routine while traveling alone through the open sea. After his alarm goes off, he checks his surroundings for other boats and water-borne debris, reviews his sailing progress and current heading, snacks for a while, resets the alarm, and repeats.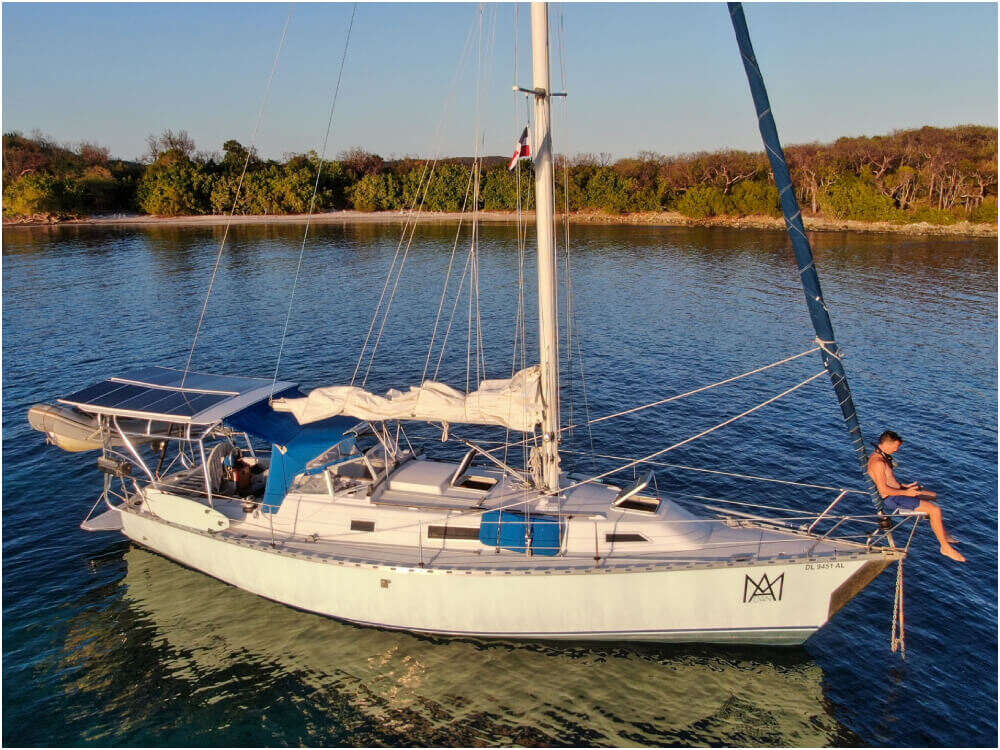 This process helped him sail through an 18-hour passage to Saint Martin, and Dan also stated that this is how he usually travels.
A Sleeping Method That Works
Dan, who travels around the world, claims that his sleeping method is better than using autopilot on his boat—this way, he saves electricity, and he doesn't have to deal with the creaking noise from a moving helm.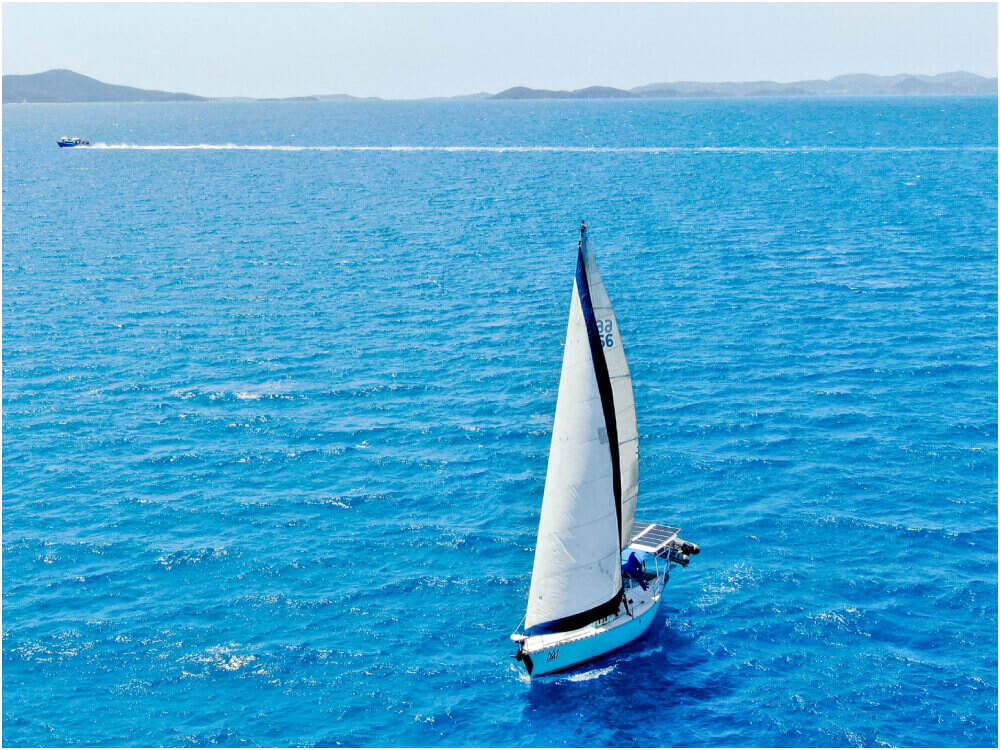 He also says that his boat can quickly adjust to changes in wind direction without using autopilot. These advantages make his naptimes more comfortable and energy-efficient while allowing him to monitor his surroundings more effectively.
His Photo Went Viral
The New York-based go-getter shared a photo on social media and admitted that sailing alone can be monotonous, especially for extended periods. He also included his method for getting sleep on the open seas, which got people talking.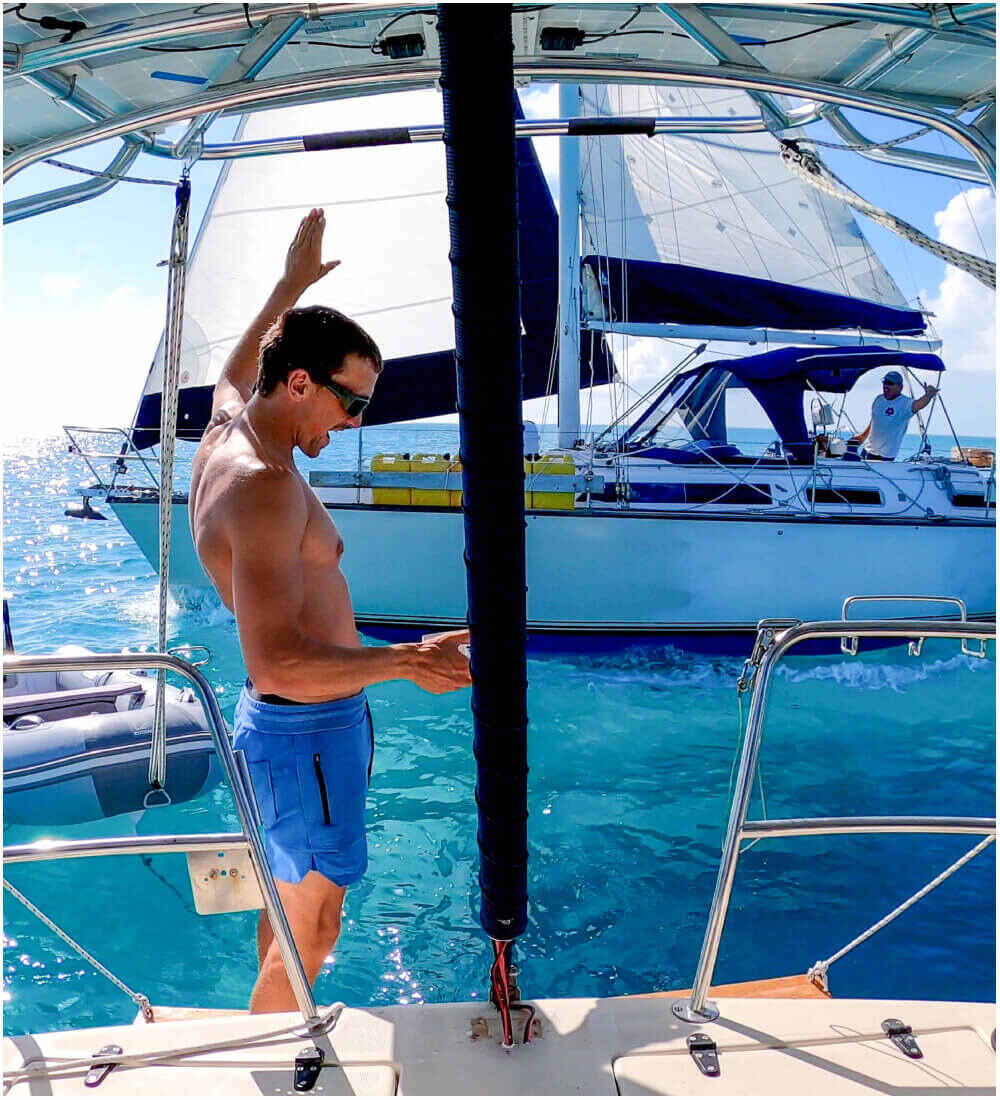 Dan added that it took him some time to master his sleep routine because sleeping at night is challenging. It's more difficult to sail once the sun goes down, as he gets tossed around in his sleep.
Living for the Thrill
Despite being rolled over often on the boat, Dan's bedding has never gotten wet. Although, more than a few waves have crashed close to his face and woken him up during his solitary snoozes.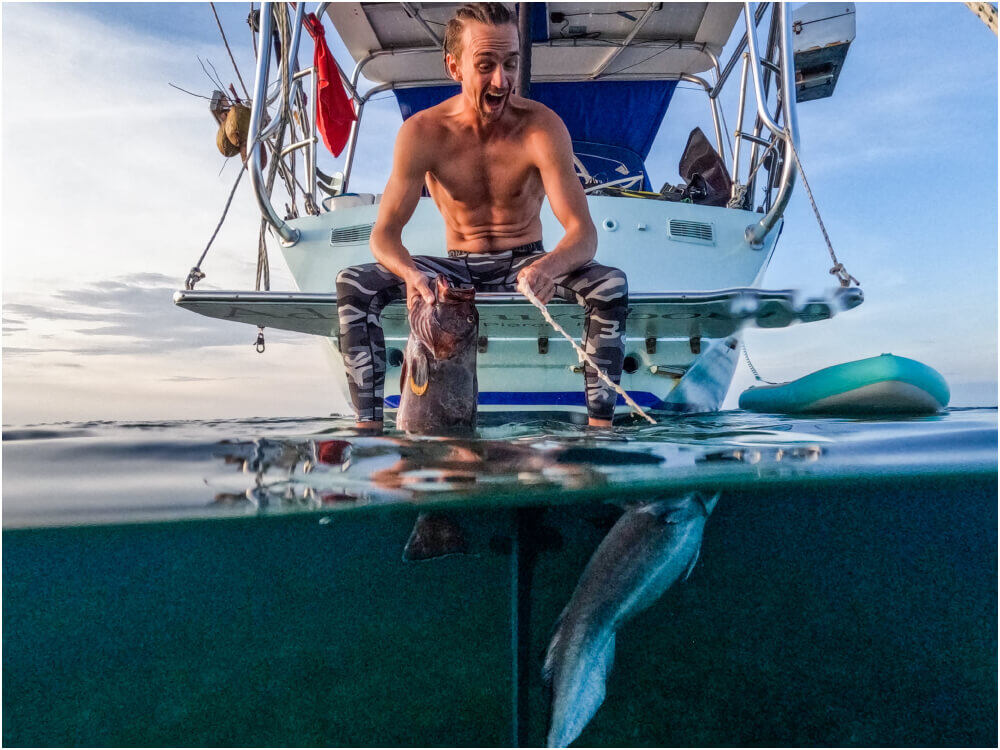 He added that it was surprising that he's never gotten drenched, despite sailing as close to the wind and waves as possible. "It takes a lot of practice and adjusting to the boat's movement," Dan pointed out.
The Best Nap on Earth
The lone seafarer expressed an indescribable sensation of his experience, stating, "It's an exhilarating feeling." Snug and comfortable under the covers, sheltered from the wind, and sometimes, barely above the water's surface.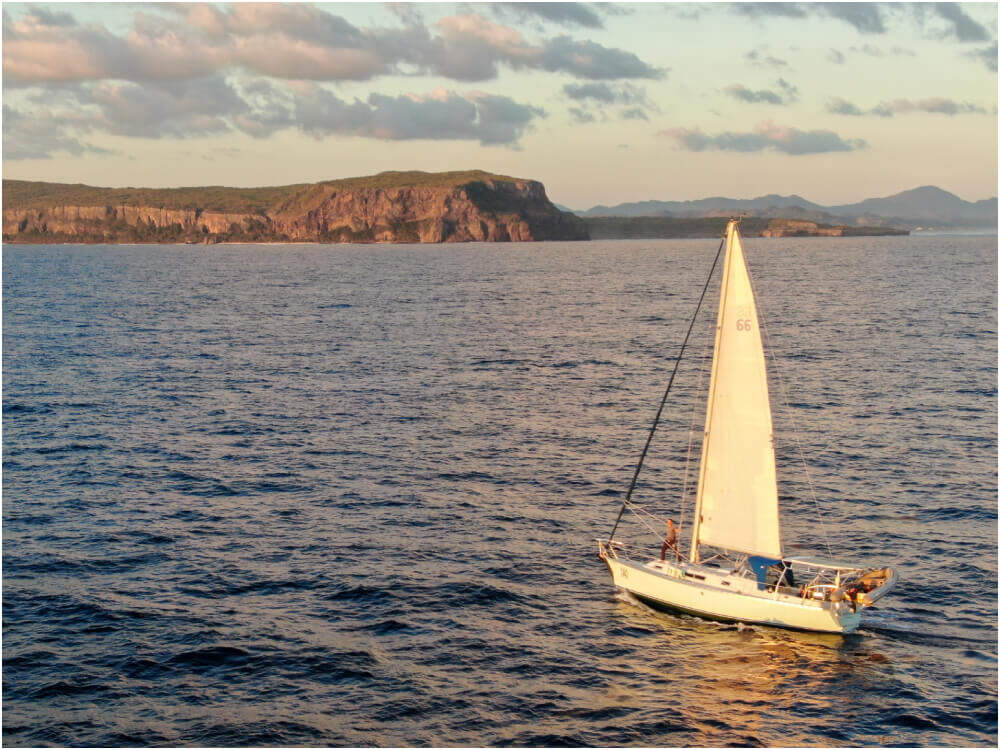 Dan enjoys every minute of his journey, even when he dozes off, saying, "There is no nap that can compare to it on this planet!" The young sailor enjoys the beauty of nature and the thrill of living on the edge.
He's Impressed Some Followers
Dan's exploits have garnered attention on social media. Admirers of his lifestyle have commented on his posts, with one person expressing envy, saying, "What a perfect way to live your life!"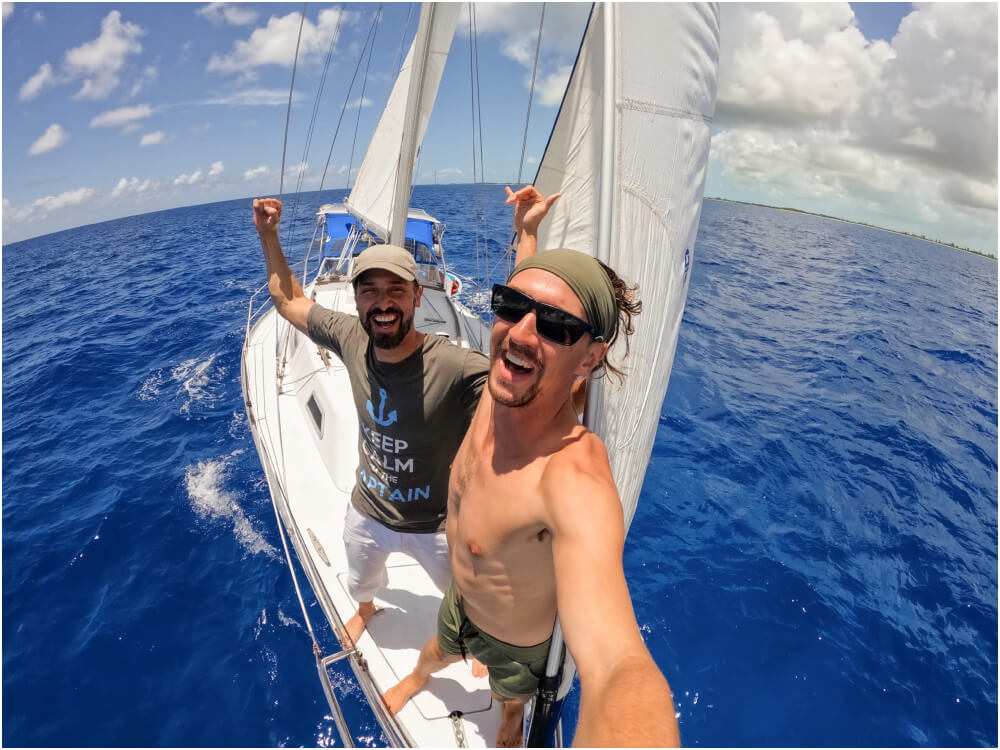 One person thanked Dan for painting vivid pictures of his travels and providing a thrilling viewing experience that makes it feel like you're on the boat with him. A third person said Dan's escapades made their travels seem "pretty lame" in comparison, thanking him for sharing his life and inspiring them to keep moving forward.
Many Fellow Sailors Disapprove
Some social media users disapprove of Dan's techniques and think he shouldn't sleep while sailing alone. "Wow, how incredibly irresponsible," said one user, while another commented, "Not harnessed? As a professional sailor, I would NEVER do this."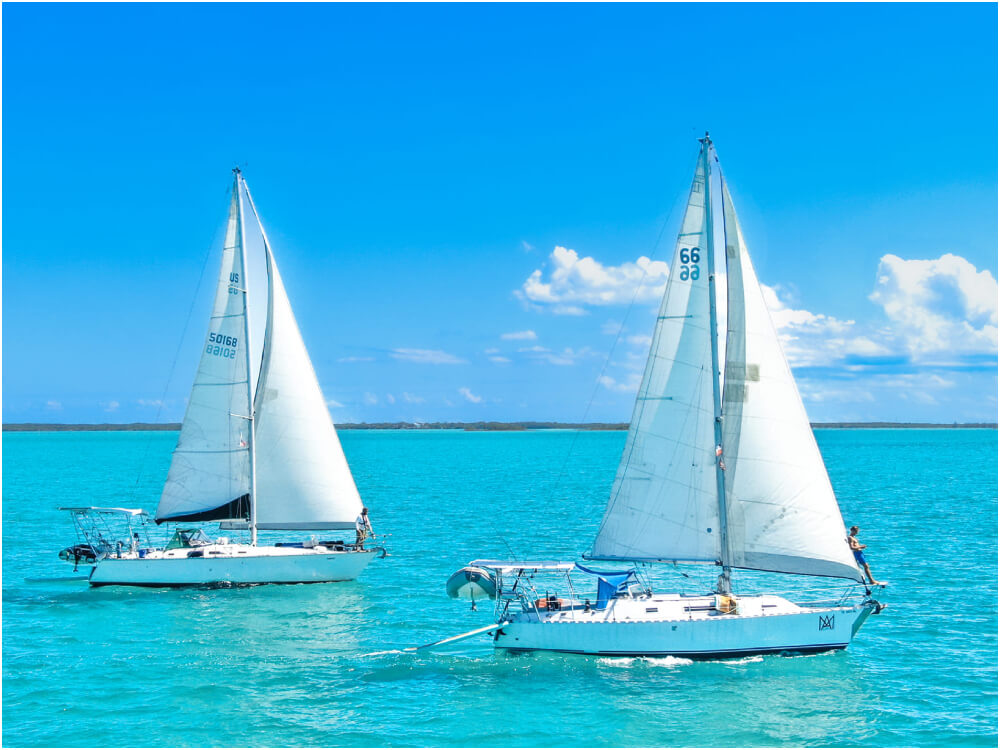 Another person added, "Totally irresponsible if you (don't) have a radar or AIS alarm turned on." Dan defended his methods, saying that he only sleeps for short periods and always monitors his surroundings.
His Lifestyle Has Started an Online Debate
It's no wonder that Dan's sleeping habits while sailing have ignited heated discussions on social media. Some people attacked him for being reckless and neglecting proper protocols, while others hailed his bold and adventurous spirit.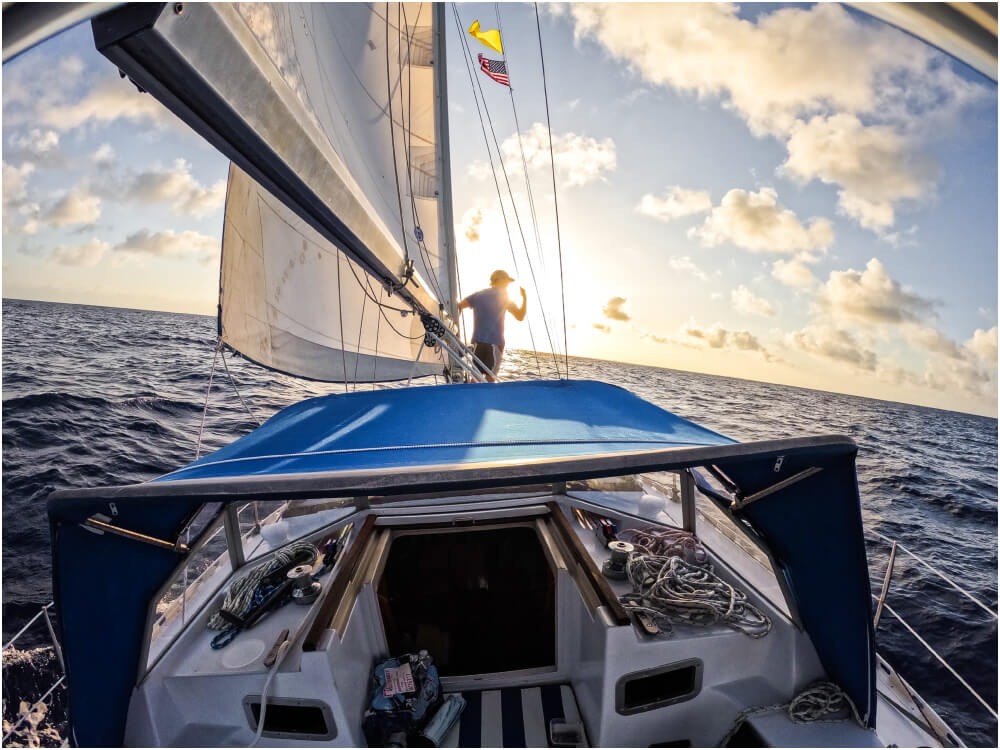 A woman advised him to secure himself in case of a rogue wave, while a man argued that being tied down could be dangerous if the boat capsized from rough seas.
The Danger of Living on the Edge
Dan's solo sailing methods are controversial for some. One boater expressed worries about the potential risks, citing examples of sailboats colliding with rocks and other boats due to slight deviations from their course.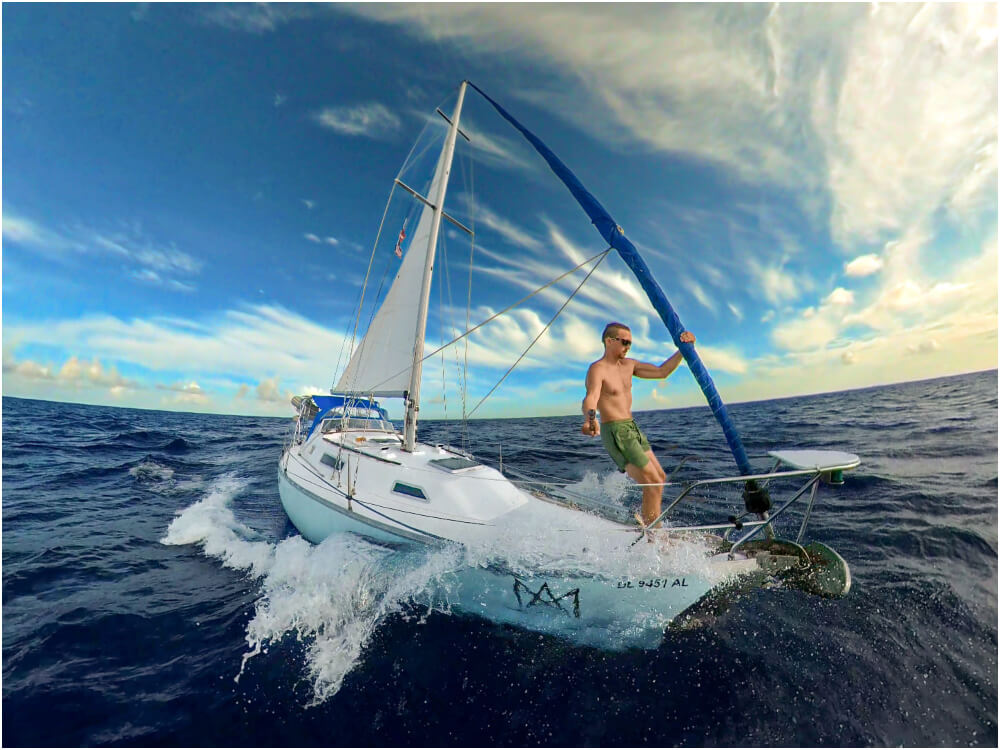 They also pointed out that there isn't anyone else aboard to report a potential man overboard situation, which could have disastrous results.
The Need To Comply With Maritime Law
Maritime law imposes strict requirements on sailors to ensure their safety and that of others around them. The Convention on International Regulations to Prevent Collisions at Sea (COLREG) stipulates that ships must maintain adequate surveillance to assess collision risk.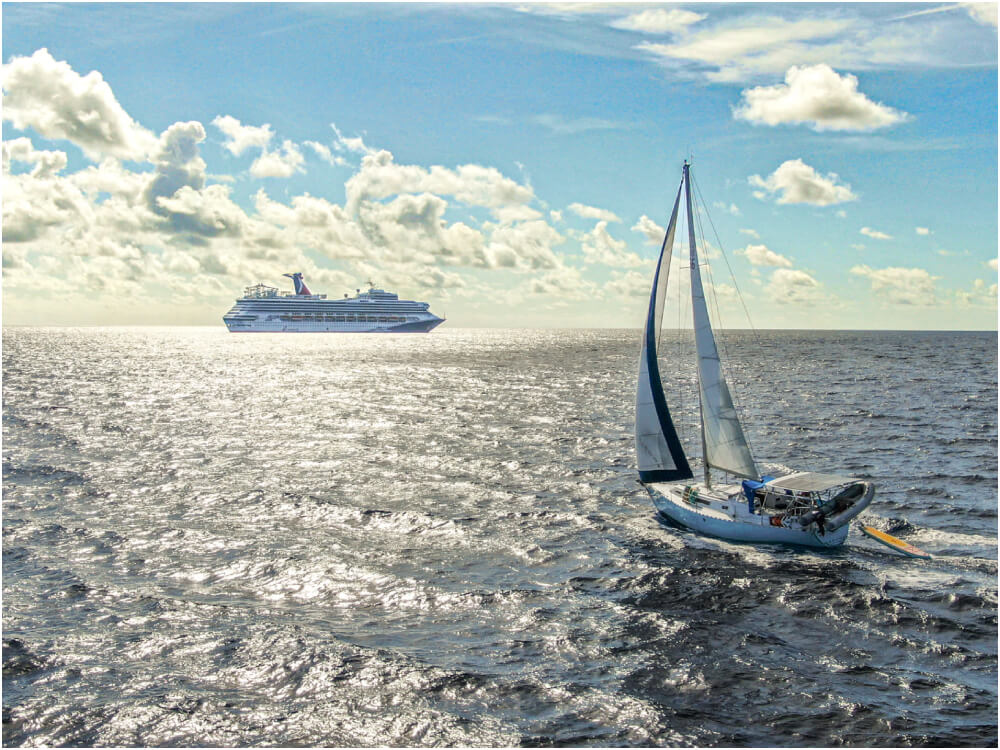 In Australia, solo sailors must wear life jackets on boats under 15 feet when sailing alone, at night, or in open waters. Ideally, all sea vessels should come with a lookout for extra safety.
What Is a Ship's Lookout?
A ship's lookout is critical for the vessel's safe navigation. As per the COLREG, the lookout should continuously monitor the sea and report any potential hazards that may threaten the ship's course.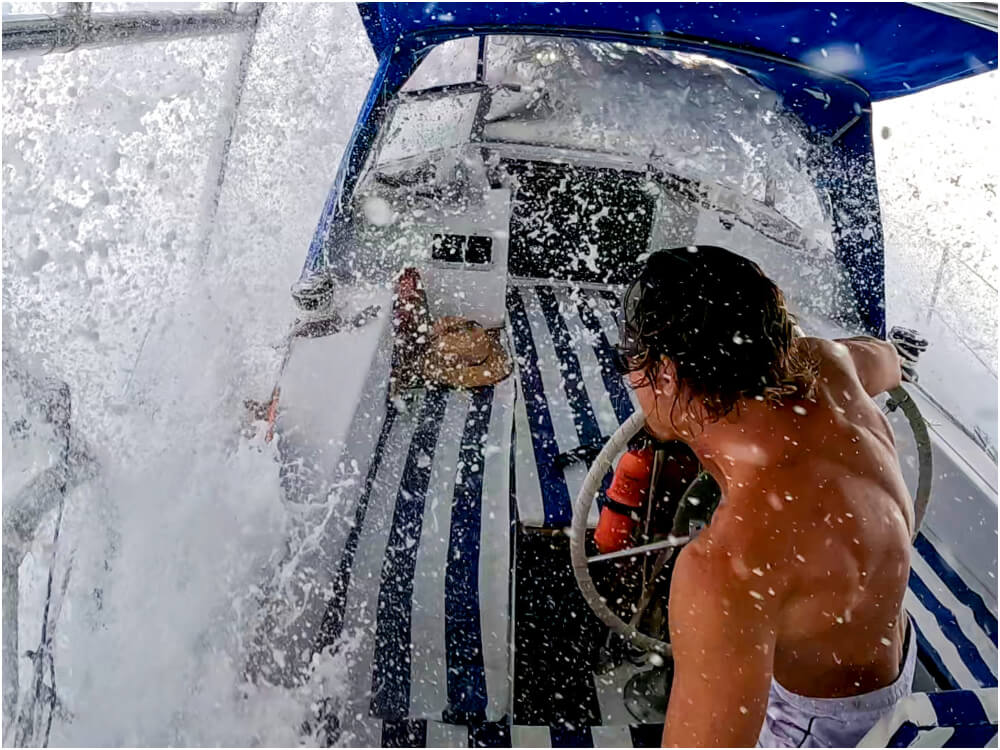 Lookouts observe other ships, floating objects, and shipwrecks, among other things. By keeping a vigilant eye, the ship's lookout supports the officer on watch (OOW) in carrying out their duties effectively. Unfortunately, as a solo traveler, Dan doesn't have a lookout.
The Importance of Balancing Adventure and Safety
Adventure Man Dan, the sailor who takes "cat naps" on his boat, has sparked an internet debate about the balance between adventure and safety in extreme sports and activities.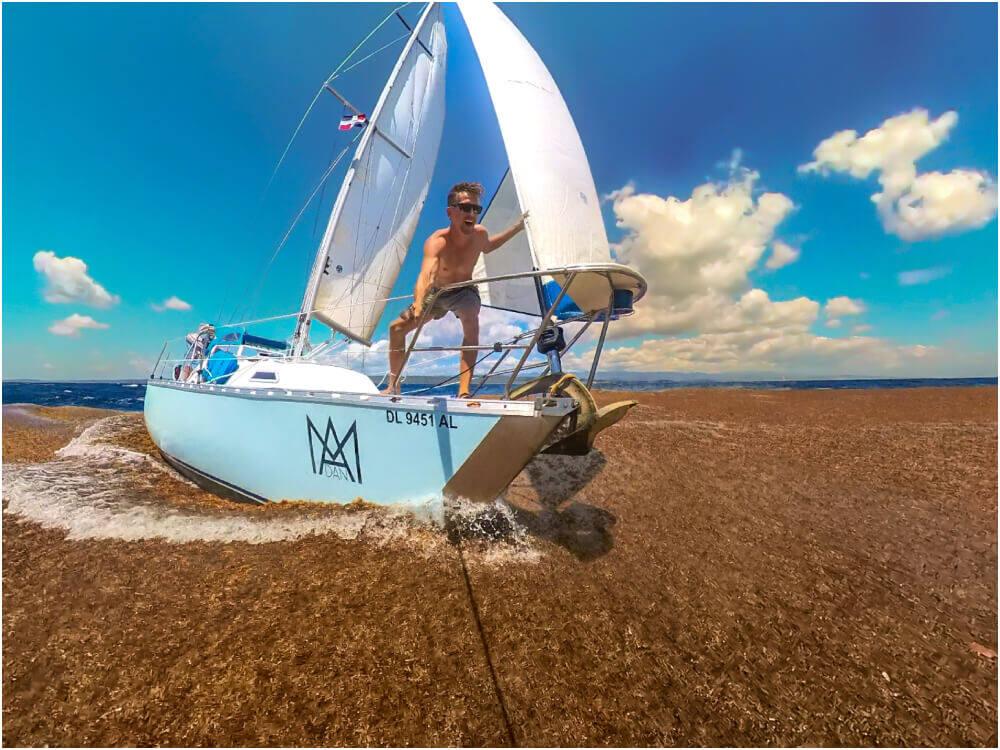 Although Dan defends his methods, concerns remain about his well-being, prompting discussions about maritime law's strict requirements. His story highlights the importance of balance, both on land and at sea.