Tons of Rare Cars Uncovered in Arizona's Black Canyon Junkyard
An expansive junkyard in Black Canyon, Arizona, is home to an incredible collection of classic cars. The fact that they are mostly dilapidated and run-down doesn't take away from the sheer charm that radiates from these vintage vehicles.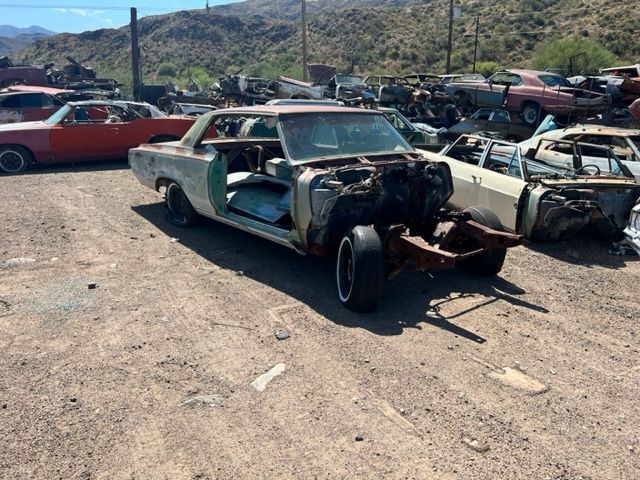 Desert Valley Auto Parts has more than 1,000 timeless cars from the 1960s and '70s. The junkyard is a treasure trove of rare car parts and vehicles just waiting to be somebody's next big restoration project.
Cadillacs Are the Most Common Vehicle in the Junkyard
Located in Arizona's desolate desert, the junkyard has a wide variety of cars from the past. Desert Valley Auto Parts has classic American models as well as imports, but what stands out the most is the assortment of Cadillacs.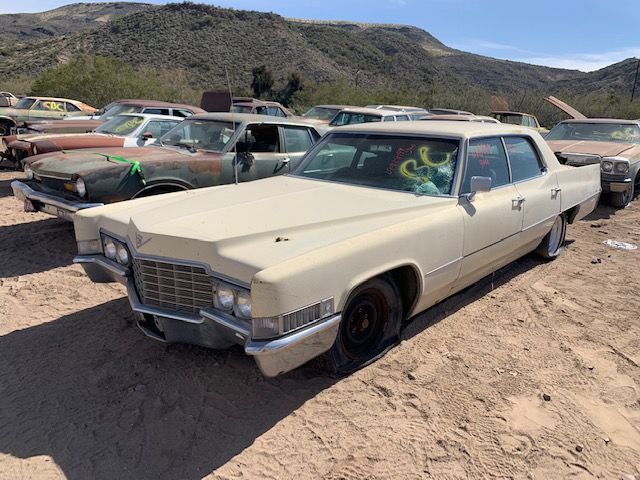 Representing luxury and prestige, Cadillacs have always been a status symbol. With their striking appearance – no matter what condition they're in – many of the Cadillacs at the junkyard could be restored with the right amount of time and money.
Desert Valley Has Two Locations
Exploring Desert Valley Auto Parts is an experience that can only be described as other-worldly. It truly is a car collector's dream come to life. In addition to the Black Canyon location, Desert Valley has another spot in Casa Grande, Arizona.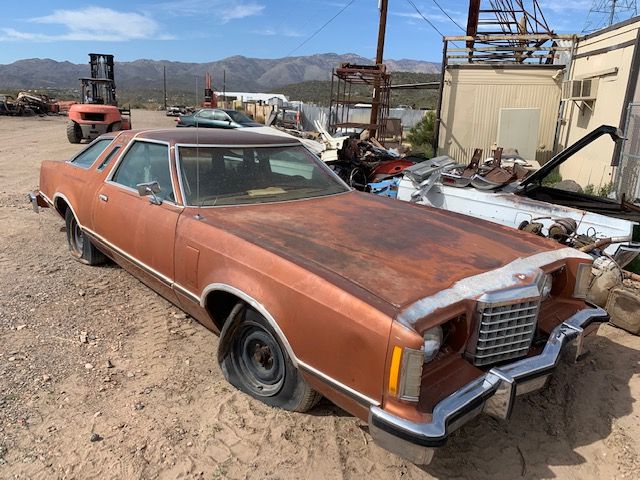 The junkyard's second site mostly houses older vehicles, while the Black Canyon location has the largest selection of makes and models from every generation.
The Best Way to Find a Vintage Car is to Visit the Junkyard
Cars from other eras are scattered throughout the sprawling 40-acre junkyard. Every car has its own unique story and rich history. In fact, Arizona's incredible junkyards hold so many cars that the only way to know exactly what's in stock is to sift through the lot yourself.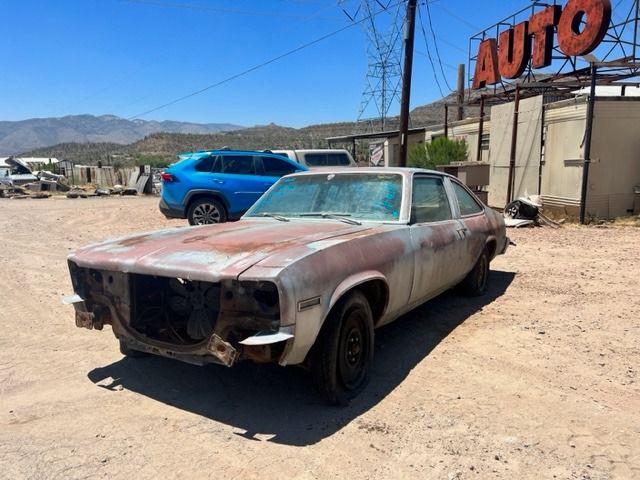 Some of the old cars include a rare 1973 Oldsmobile Ninety-Eight. The car has a two-door hardtop and is a real blast from the past. The Ninety-Eight was produced by Oldsmobile from the 1940s until 1996.
The Junkyard Has a Pretty Big Online Following
People come from far and wide to see the salvaged cars at Desert Valley Auto Parts. The place is a mecca unlike any other for car enthusiasts and people who just enjoy classic collectibles. It even has an impressive online following for a junkyard.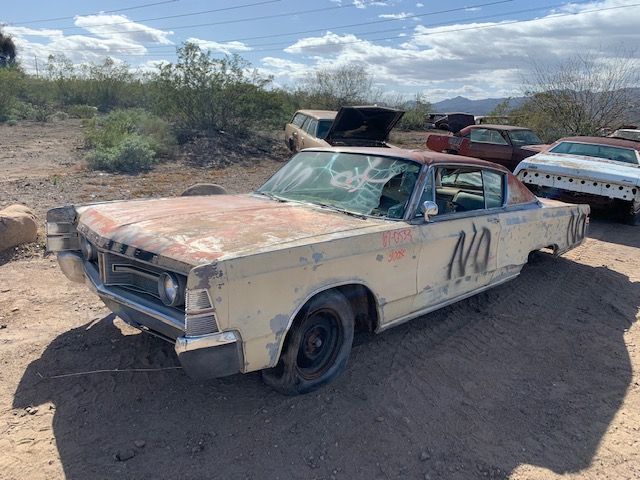 The Desert Valley Auto Parts Facebook page has more than 13,000 followers. It's also become a tourist destination, and thousands of people have tagged the Arizona junkyard on Facebook and Instagram during their visits.
These Cars Require a Little Extra Love
Just because these cars are in a junkyard doesn't mean they aren't valuable—there's a high demand for vintage cars due to their rarity. With so few vintage cars in existence, each and every old car still holds value despite its condition.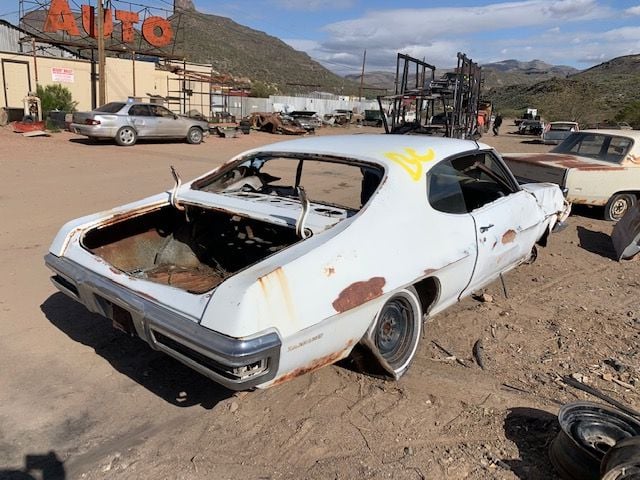 Desert Valley understands the worth of time-honored vehicles, and prices them accordingly. A 1966 Plymouth Satellite comes with a hefty $7,500 price tag despite being dilapidated and broken down. With the proper care, the 1960s ragtop could be as good as new.
Enthusiasts Love Finding Outdated Models to Restore
In addition to Cadillacs as the car of choice for salvagers, Desert Valley has also sold a high volume of Ford Pintos. The Pinto was a popular model for Ford between 1971 and 1980, with over 3 million units sold.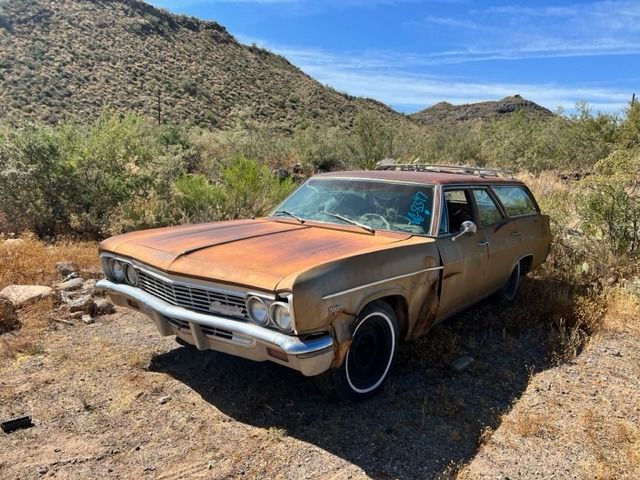 The problem with the Pinto was that it didn't offer longevity—it would often break down and by the late 1980s, junkyards everywhere had multiple Ford Pintos in their possession. There has been a revived interest in the subcompact car and people have scoured junkyards trying to find them in viable condition.
Even Cars That Can't Be Restored Have a Purpose
Another popular model that car seekers come to Desert Valley to find is the Pontiac Catalina. This model has such a distinct look that it was even featured on Discovery Channel's show, Desert Car Kings in 2011.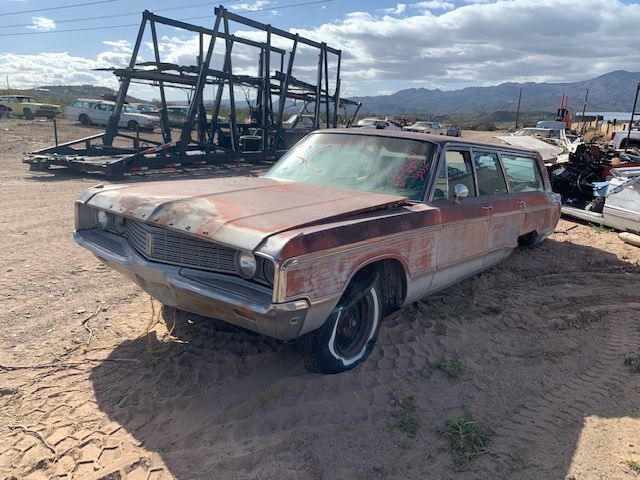 While some cars are capable of being restored, others have deteriorated past the point of revival. When this occurs, the cars are simply used for spare parts.
Even Extremely Rare Cars Make Their Way to the Junkyard
Desert Valley has so many Cadillacs that there is a section of the junkyard referred to as "Cadillac Corner." The highly concentrated area of Cadillacs is quite a sight to behold. There, visitors will find almost 100 different iterations of the classic car.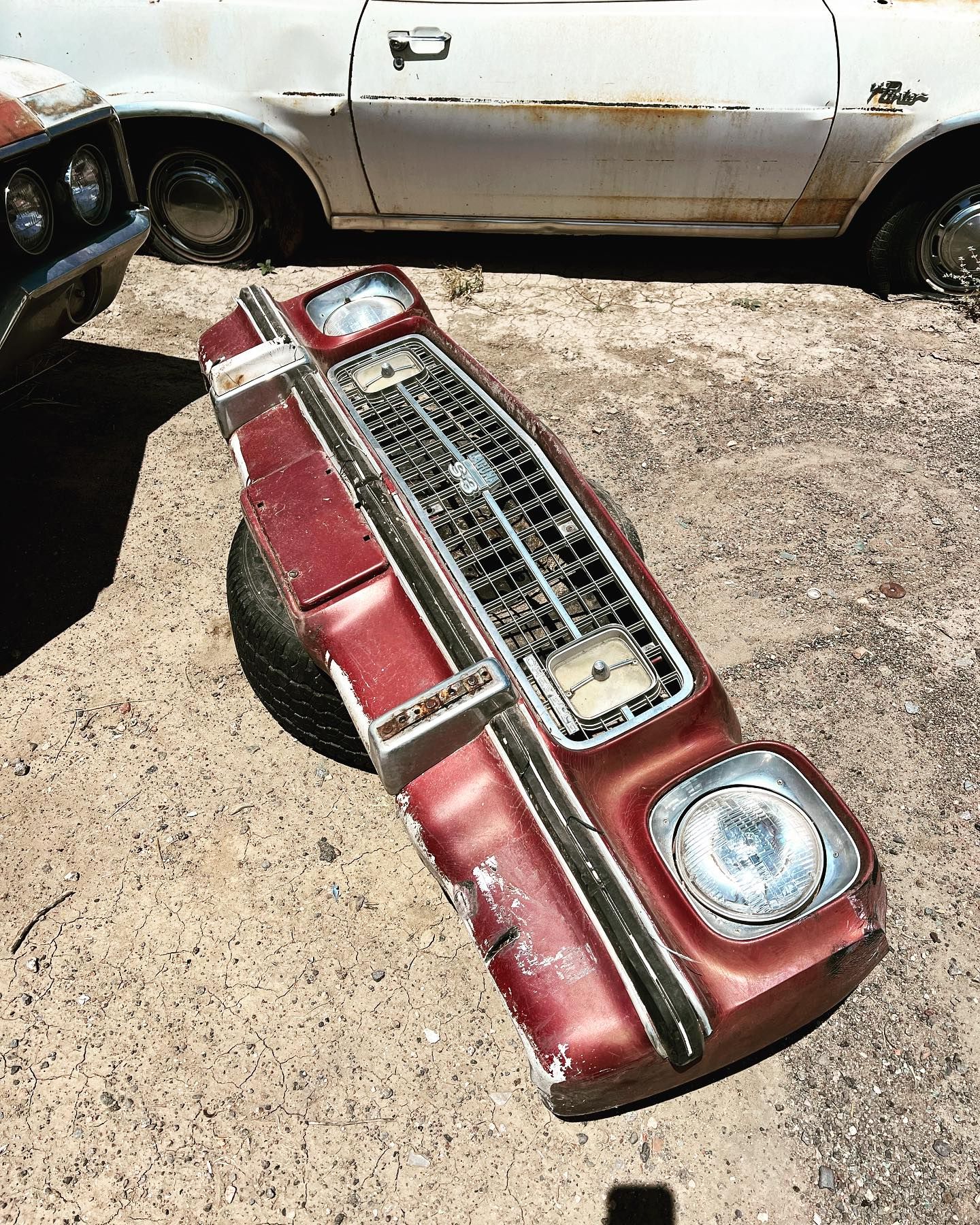 All kinds of makes, models, and colors can be found at the junkyard. In one instance, a shopper stumbled upon a 1968 Cadillac Eldorado that was so rare, it was one of only 24,528 produced.
Graffiti and Decay Aren't Enough to Deter Potential Buyers
Some of the cars in the junkyard really have experienced a lot of wear and tear. Many of them are missing valuable parts and show signs of decay. Some have even been vandalized with graffiti.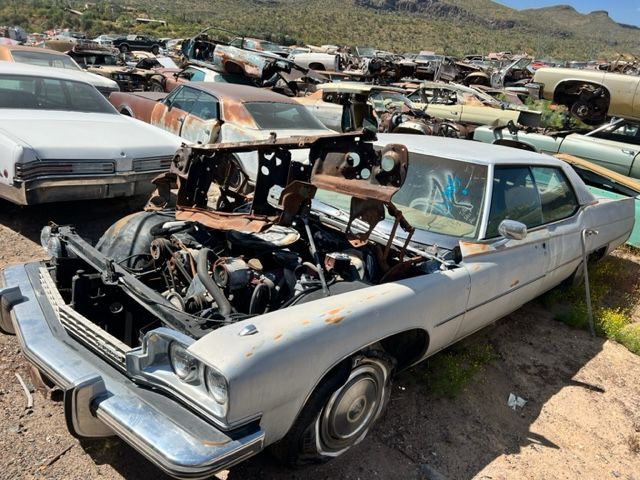 One two-door 1967 Chrysler New Yorker had the word "No" written all over it in spray paint as an indicator to not scrap it for parts. This car was quite a flashy set of wheels back in its prime, with a 7.2 liter V8 engine making it capable of reaching a top speed of 129 miles per hour.
The Many Benefits of Having a Junkyard in Arizona
Arizona's deserts provide ample space for the junkyard to store decades-worth of old cars, but that's not the only upside to having a junkyard in the Grand Canyon State. The dry region only gets around nine inches of rain per year, much less than the US average of 38 inches annually.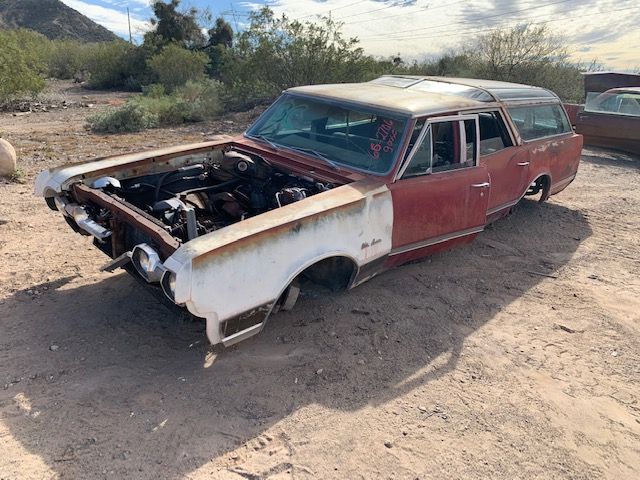 For this reason, the cars at Desert Valley Auto Parts aren't in danger of getting water damage or rusting. This attribute is why collectors come from all over the world to buy vintage car parts from the bustling business.
Some Vehicles Are Not Fully Salvageable
People who go to Desert Valley will see that many of the cars there are rot-free. For example, a Dodge Polara from 1967 and a Ford Galaxie convertible are just a few of the vehicles that are mostly salvageable.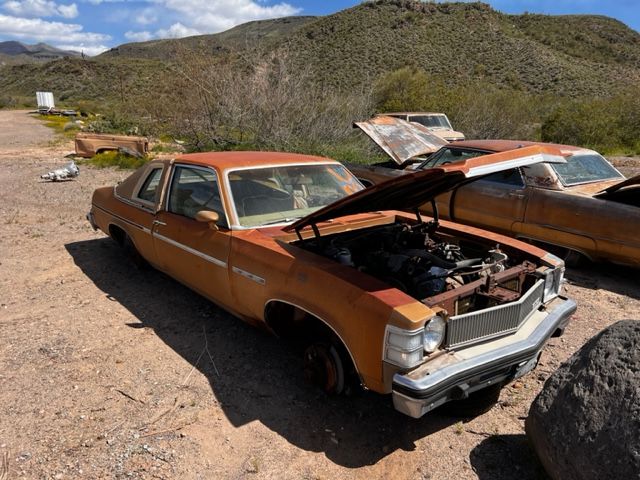 There were only 19,068 cars made in the Galaxie model, solidifying it as a rare find. However, while the outside is fixable and the parts are in solid condition, the interior has significant sun damage and is considered beyond repair.
Junked Vintage Cars Can Cost As Much Today as They Did 50 Years Ago
In 1972, a new Cadillac Coupe DeVille would have set you back $6,000. While that may seem like a steal, the cost of new cars has gotten significantly higher over the years due to inflation.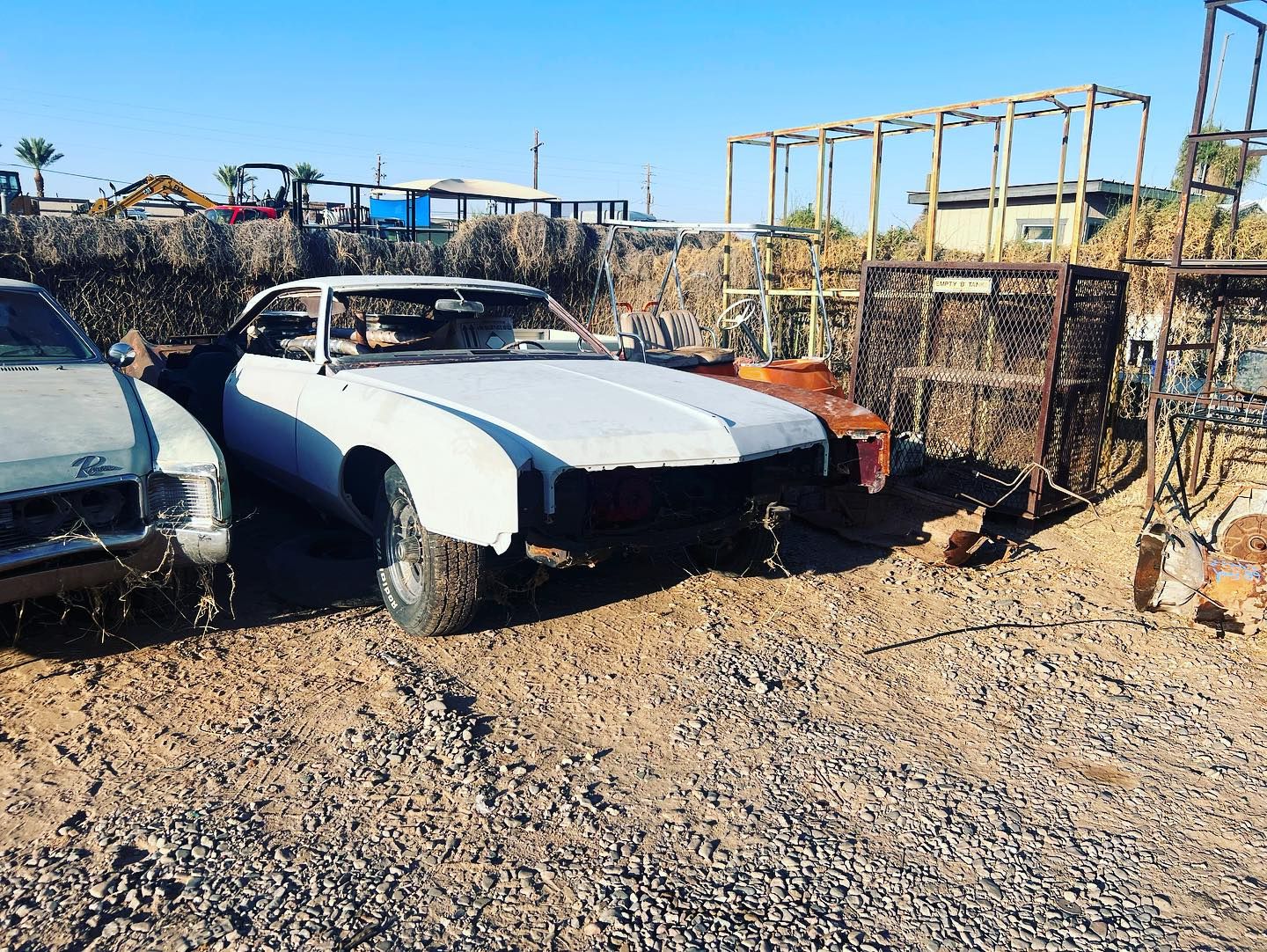 If you're in the market for a 1972 DeVille these days, be prepared to pay almost the same amount it cost more than 50 years ago. A DeVille a Desert Valley costs $4,500—and that's a bargain given its condition.
Every Old Car Is a Treasured Piece of History
Another interesting find that can be seen at Desert Valley Auto Parts is a Plymouth Fury from 1967. The one in Arizona's most famous junkyard has dented panels and is in rough shape, but it's a great candidate to be used for parts.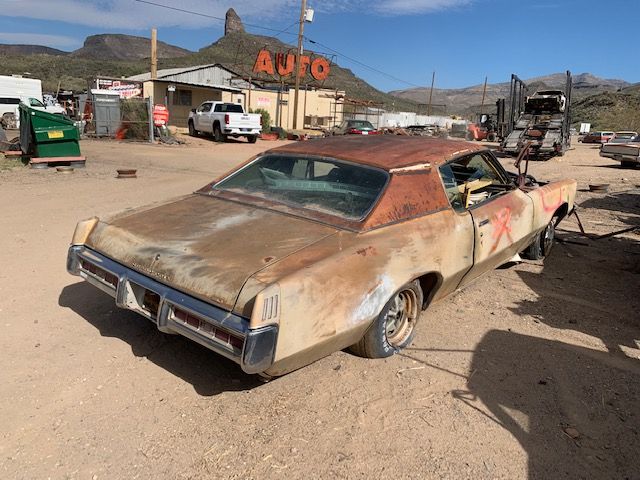 Another car seen on the lot was a 1966 Ford Mustang with the words "Do Not Crush" boldly painted on its side. Though there were 607,578 of the 1966 Mustang built, the car is always a desirable choice for shoppers.
The Collection at Desert Valley Seems Endless
The amount of old classics that can be found at Desert Valley Auto Parts is seemingly endless. After many years of being used as a loyal form of transportation, automobiles from generations ago have landed in the Arizona desert.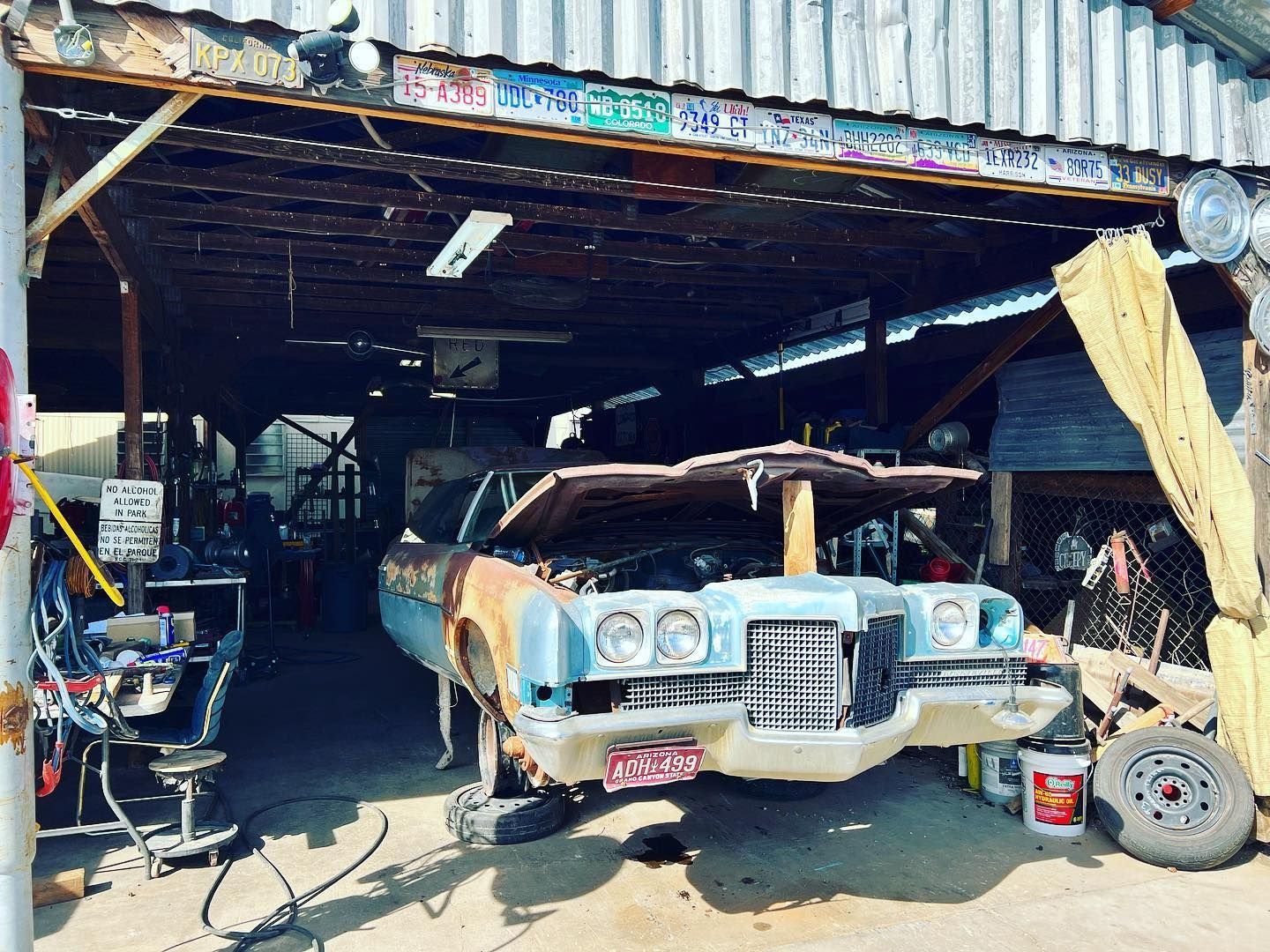 Many of these beloved cars will get a chance to be restored, while others will be useful in other ways. Vintage car parts are extremely valuable, so every car at Desert Valley has something to offer enthusiastic classic car lovers.