The Hottest Cars of the '80s That We Completely Forgot About
Take a trip down memory lane and reminisce about the glory of the iconic cars of the '80s!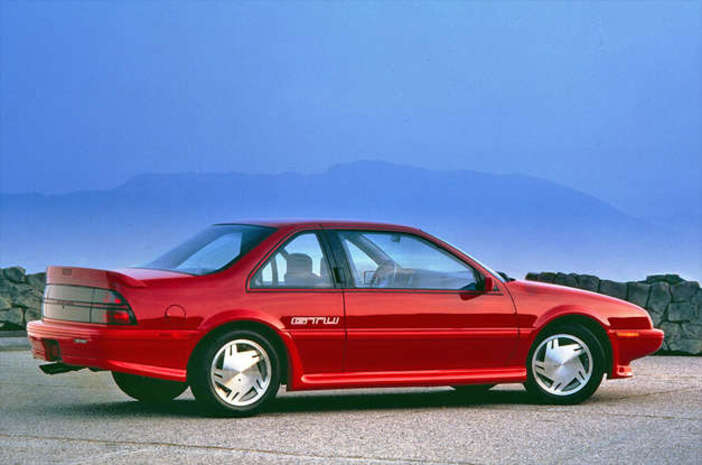 From the classic models to the ones that made their name during that decade, these vehicles will certainly bring back some fond memories. Let's celebrate the forgotten gems of the '80s and revive the golden era of the automobile industry!
Unstoppable Fun: The Subaru's Lasting Legacy 
The Subaru Brat may not be a household name, but it left a lasting legacy that can be felt to this day. President Ronald Reagan owned one of these rugged, harebrained Lancia-lookalikes for 20 years on his Californian ranch.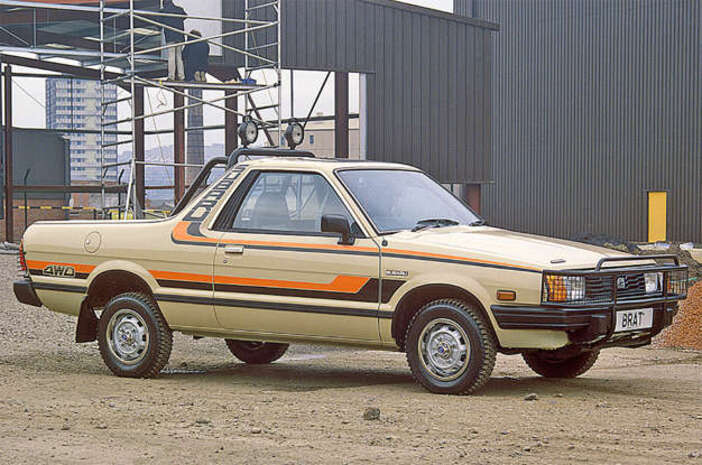 Offering 'Fun on Wheels', the Brat was marketed in America and sold over 100,000 model's. A later version featured a gutsy turbocharged 1.8-liter engine, and its popularity helped cement Subaru's reputation for reliability and set the company up for major success in the US in the past two decades.
Mitsubishi and Chrysler's Joint Venture
Once upon a time, Mitsubishi and Chrysler joined forces to create a car that seemed to have it all. With bucket seats, lumbar support, tinted glass, and power-adjustable mirrors, this car had a lot to offer.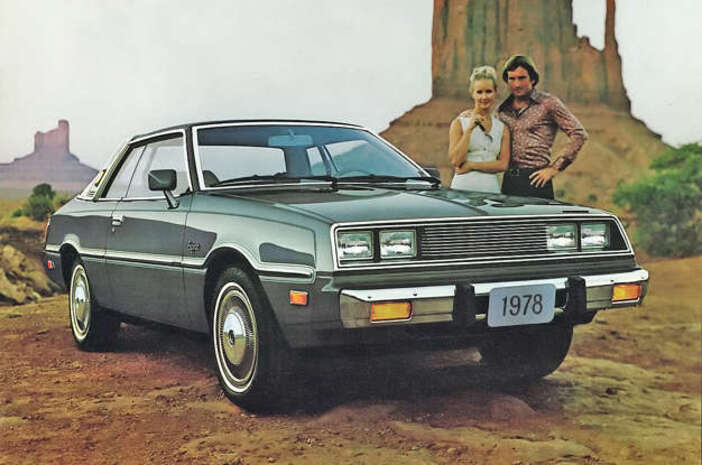 Not to mention, it also promised up to 40 MPG economy and performance that more than 70,000 buyers seemed to love. So why was it left behind? It all comes down to the ever-changing relationship between the two companies and the new offer that customers couldn't refuse – the Mitsubishi Conquest.
The Rise and Fall of England's Midas 
The Bronze and Gold cars from England's automotive manufacturer Midas had the potential to become the world's top affordable sports cars. Launched in 1978, the Bronze was the first car with a glass fiber monocoque body to pass contemporary crash tests.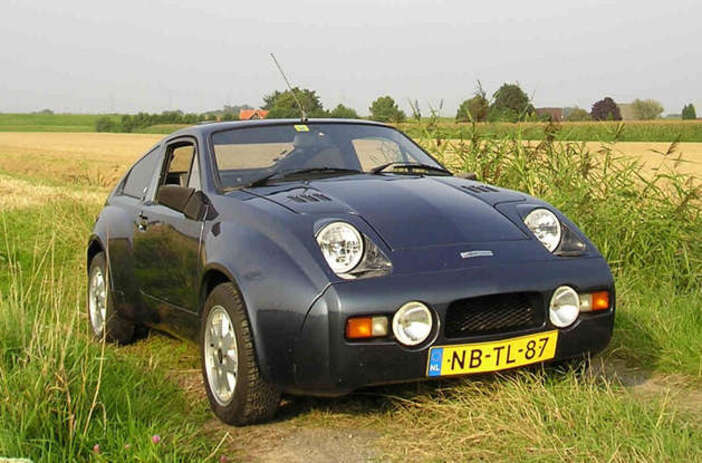 With its neat styling by Richard Oakes and Gordon Murray's aerodynamic design input, the Gold was just starting to gain momentum when a devastating factory fire in 1989 destroyed it all. Despite this tragedy, the 500 Bronze and Gold models produced remain a testament to the company's ground-breaking design.
Alfa Romeo's 6
Alfa Romeo's ambitious plans to produce the 6 in 1973 were derailed by the oil crisis, deeming the idea of driving a big, fuel-hungry car unpalatable to most drivers. It wasn't until late 1970s that the 6 finally drove off the production line, though it already looked outdated.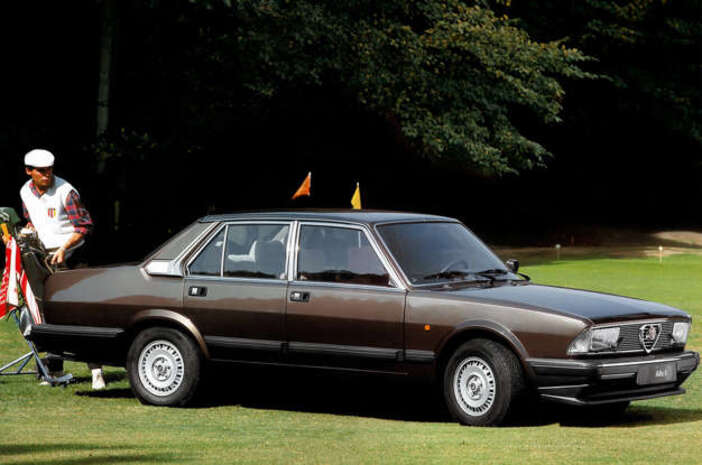 Despite featuring a beautiful 2.5-liter V6 engine, its high fuel consumption made it a hard sell. 1983 saw some styling revisions and a new fuel-injection system, but the 6 was ultimately discontinued in 1987 after only 12,000 units were built.
The Short-Lived Buick 
Buick wanted to know how to attract young buyers, so they read up on the answers and got it right! Their Century Turbo coupe was an impressive offering, with a 177 hp 2.8-liter turbocharged V6 and torque comparable to the then-Corvette. It looked, similar to a Saab 900, boasting European-influenced styling.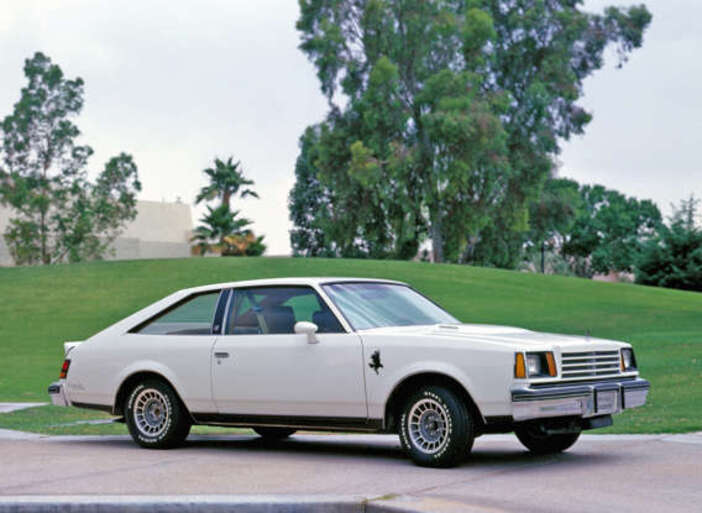 But it wasn't enough to lure buyers and after two years of production and less than 2000 sold, it was dropped. Despite its short lifespan, the Century Turbo stands as a testament to Buick's motorsport pedigree.
The Forgotten Superb Cipher 
At a time when the US was feared to legislate sports cars out of existence, the English Professor Anthony Stevens created the Cipher. It had a light and compact chassis, glass fiber body and 850cc Reliant engine.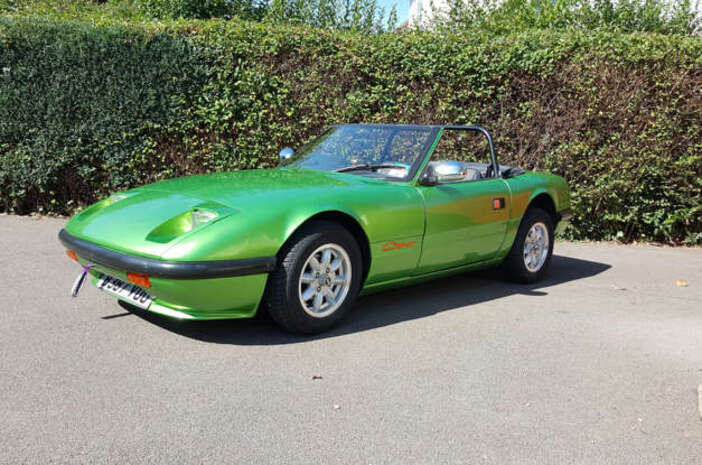 Autocar's Steve Cropley praised it and the Cipher even inspired the Mazda MX-5. Despite its potential, Stevens was unable to secure the funds to bring the Cipher into production, and only seven were ever completed. It's a shame the Cipher didn't get the recognition it deserved as it was the perfect car for its time.
The Unsung Hero
The Chevrolet X-11 was the unsung hero of the Chevrolet family, but it certainly left its mark. Produced in comparably smaller numbers than its Citation sibling, the X-11 was a performance offering with a fizzy 2.8-liter V6 engine and a bulge in the bonnet.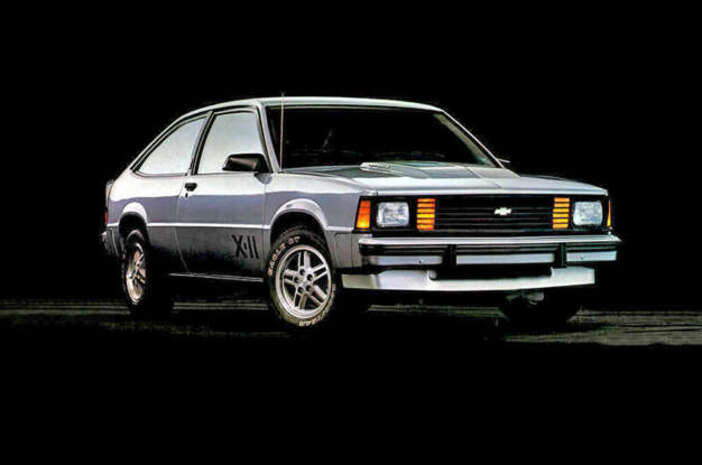 And it was a success: the X-11 drove Chevrolet to racing championships in 1982 and 1984, just like Polestar has done for Volvo. This rare car is a testament to Chevrolet's commitment to performance and style.
The Iconic 80s Mirada - Sporty and Stylish 
The Mirada was a classic car of the '80s, with a V8 engine and stylish whitewall tyres. It was built for comfort during freeway cruises, yet also boasted a sporty edge. Unfortunately, this was not enough to satisfy customers and it failed to live up to its performance expectations.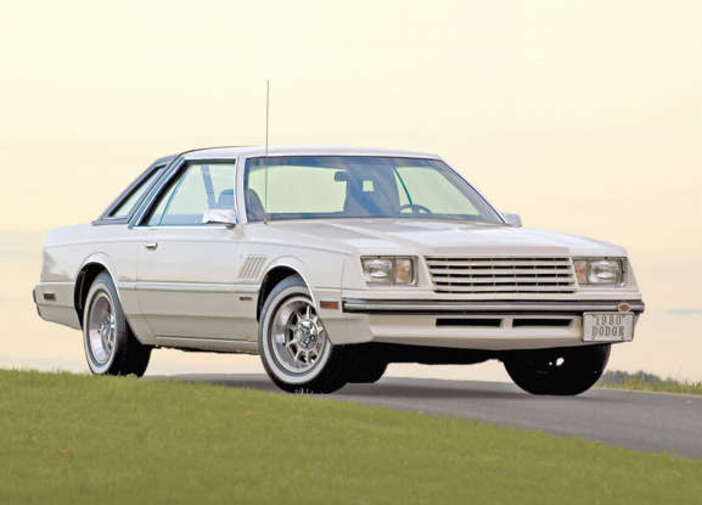 Due to its lack of success, only 52,000 were sold over three years, it remains an icon of tasteful American motoring. Step back in time and experience the classic style of the Mirada.
Uncovering the Unconventional: The AMC Eagle Kammback 
The automotive industry is known for its unique niches, from the Mercedes R63 AMG to the Volkswagen Thing. However, one of the most peculiar creations has to be the American AMC Eagle Kammback.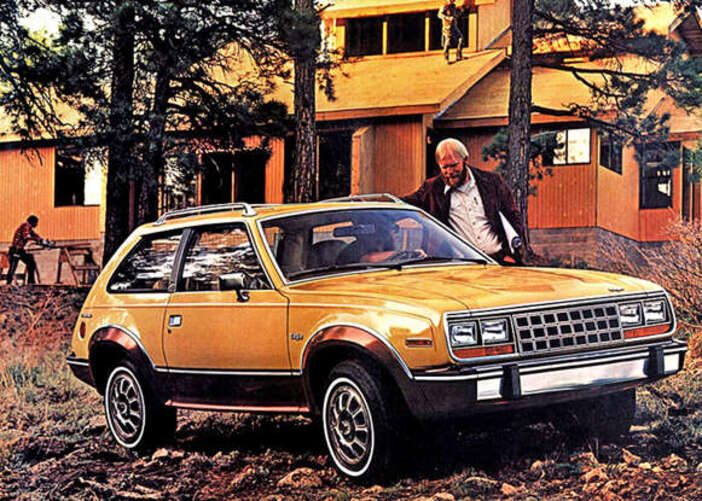 This compact car featured a rare interchangeable four-wheel drive system, allowing the driver to switch between four-wheel and rear-wheel drive modes on the go. Despite an impressive 34,000 sales in its first year, the Kammback's popularity eventually fizzled out. Yet, like all other niche vehicles, it still remains an interesting topic for automotive enthusiasts.
Legendary Jeep CJ-8 Returns After 20 Years 
The Jeep CJ-8 was an iconic model, renowned for its off-road prowess. This amazing vehicle had 10 extra inches of sheet metal between the axles, making it a more leisure-oriented model than just a workhorse.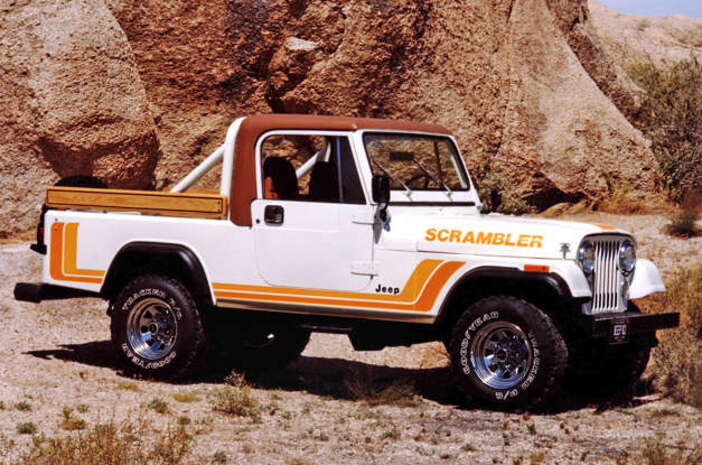 After its discontinuation in 2004, it was replaced by the Unlimited variant of the TJ-series Wrangler Jeep. Then years later in 2019, it returned once again to the pickup segment with the release of the Wrangler-based Gladiator. With its impressive off-road features and 20 years of absence, the legendary Jeep CJ-8 is back and better than ever.
The Ford EXP
The Ford EXP was introduced in 1982 as a sportier alternative to the Escort. However, with a more intricate design and no front grille, it was nearly axed from production. Despite this, 225,000 were sold and its cult following was found in its very own factory.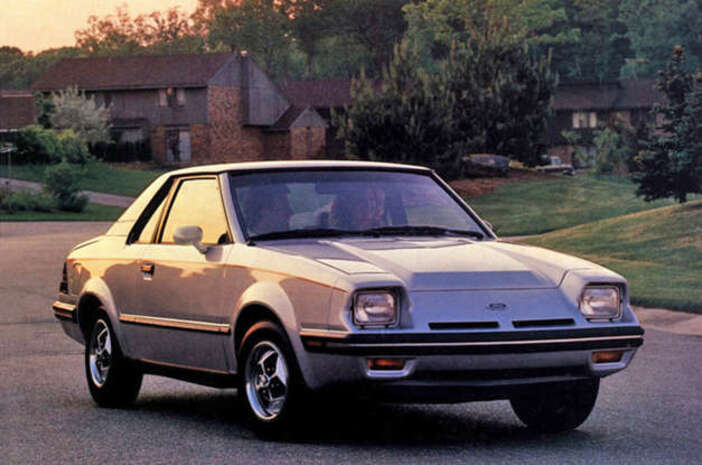 As the first version of the EXP was about to end, the workers took a new Escort and restyled it. After showing it to their approving boss, the EXP was saved and continued to live on in the Escort family – all thanks to its human family!
The Forgotten Lincoln Continental Diesel 
Lincoln's Continental is one of the company's most iconic car models, but its European-flavored diesel variant is an often overlooked part of its history. For the 1984 model, Lincoln offered a 2.4-liter BMW turbo diesel straight-six engine as an option, tuned to 114 hp.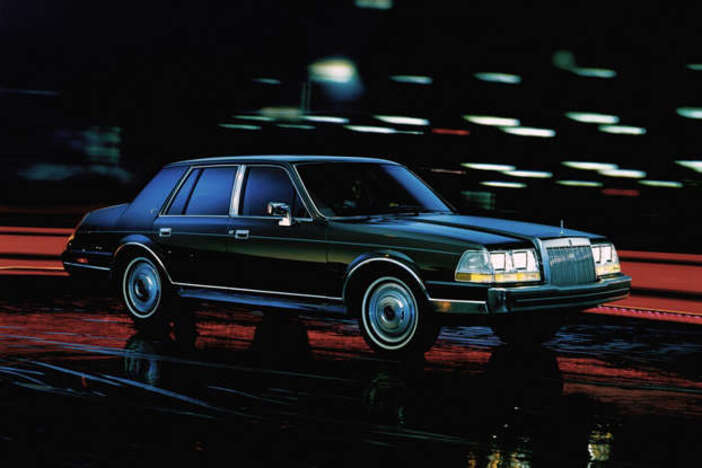 Mercedes-Benz buyers weren't interested, and neither were Lincoln customers, so the diesel option was discontinued after 1985. An ambitious attempt to offer customers what they wanted, but unfortunately, it wasn't meant to be.
Screaming Style and Performance: The Unforgettable Isuzu Impulse 
The Isuzu Impulse defied expectations with its cutesy but slender design, yet powerful and delicate performance. The marketing campaign "It screams when you step on it" suggested something of menacing proportions, and the car certainly did not disappoint.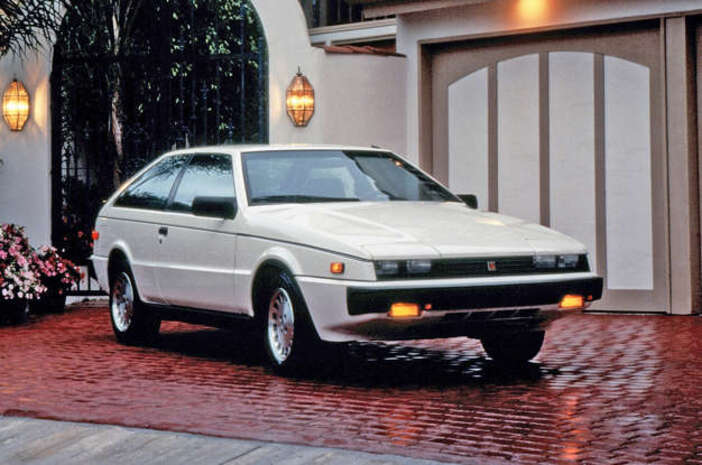 Styled by Giorgetto Giugiaro and bearing suspension developed by Lotus, the Impulse was a car ahead of its time. Unfortunately, its striking looks and elegant personality were not enough to secure its success, and Isuzu only managed to sell 40,000 in its best year before the Impulse was dropped after 6 years.
Enjoy the Thrills and Excitement of a Rare Marcos! 
If you're looking for a classic car that offers all the thrills and excitement of a contemporary TVR, then a Marcos Mantula might be the perfect choice for you. With a Rover V8 engine for propulsion and a well-made body, chassis and running gear, the Mantula promises a great driving experience.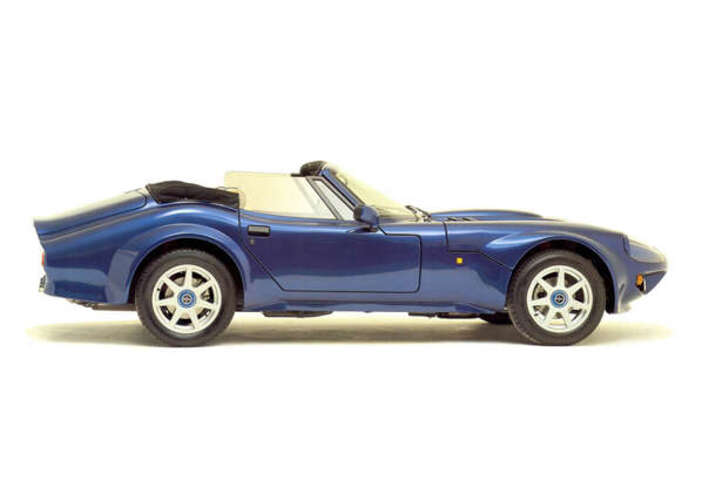 Even though only 289 were produced, they still appear for sale and are worth considering due to their performance and exhilarating rides. Get your hands on a rare Marcos today and experience the thrill of driving something unique!
An Iconic Luxury Car: Zimmer Motorcars Corporation 
Step into Luxury with Zimmer Motorcars Corporation! Founded in 1978 in Syracuse, New York, the company set out to build the finest luxury cars. Their first model, the neo-classic Golden Spirit, was a hit and in 1984 the Pontiac Fiero-based Quicksilver made its debut.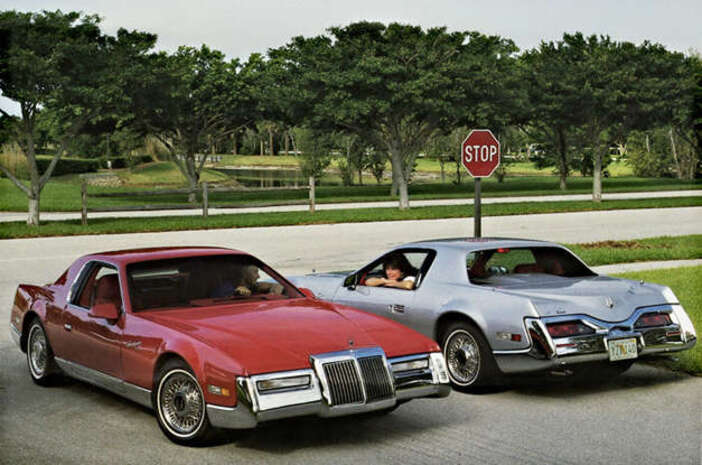 Each pre-owned Fiero chassis was stretched by 16 inches, with a glass fiber body and an interior of opulent leather and wood. Produced until 1988, the Quicksilver remains an iconic luxury car to this day.
The Iconic UMM Alter II: Durability Redefined 
The UMM Alter II is an iconic car that came to market in two variants in 1984 and 1986 respectively. Its design focused on maximizing driver space, while its durability was legendary – it even finished the 1989 Paris-Dakar rally. Civilian-friendly versions were available, with bright decals, but their basic nature made them unpopular.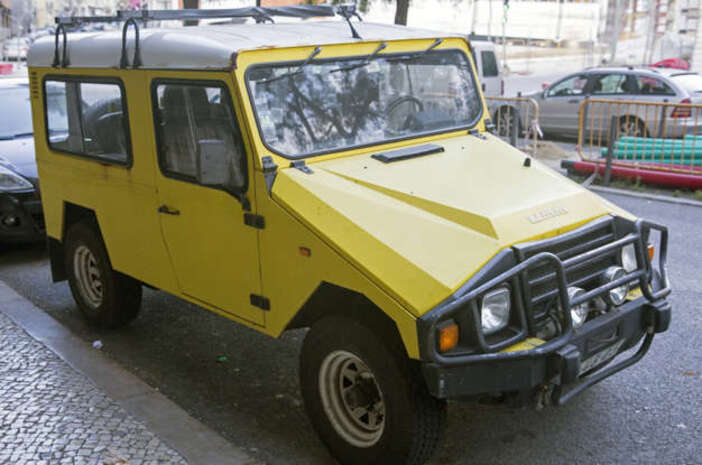 Most examples were used by government agencies, with one even being transformed into a Popemobile for Pope John Paul II's Portugal visit in 1992. The UMM Alter II is a true testament to the power of function-over-form design.
The Evolution of the Sunbird 
The Sunbird's story is one of adaptation and success. After launching the dreary first generation car, Pontiac introduced the Sunbird GT with a turbocharger, sporty styling and even added a convertible to the mix.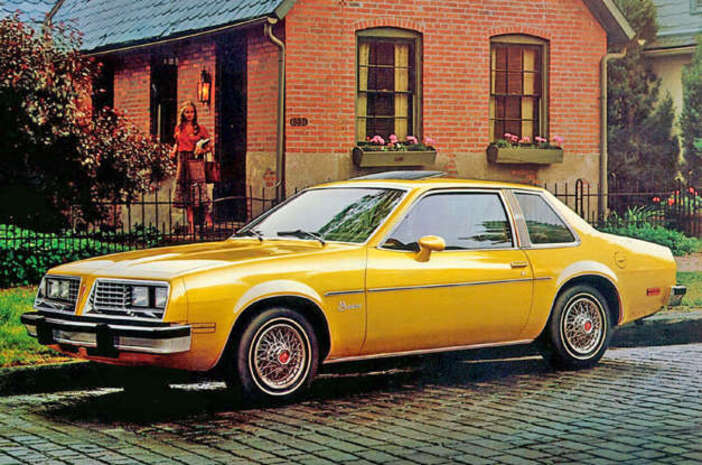 Sales more than doubled in the first year, and the final car featured a 3.0-liter V6. But the real success came from the 150 hp turbo 1.8-liter four cylinder, which stayed unchanged for three years – a record for Pontiac. The Sunbird had evolved into a powerful icon.
The Chrysler Laser: A Retro-Inspired Supercar of the 80s 
The Chrysler Laser was a groundbreaking supercar of the '80s, combining retro-style design with futuristic features. It boasted a trapezoidal dashboard, digital dials, and air vents that made it stand out from its competitors.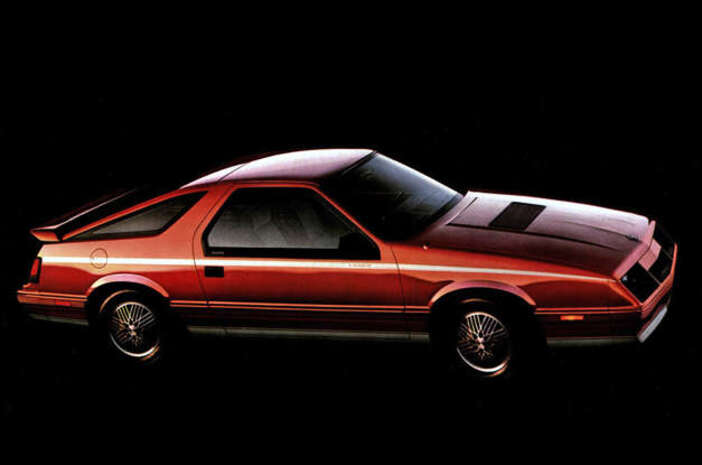 On top of that, it had an impressive 0-62mph time, comparable to Porsche's 944 and Nissan's 300ZX Turbo, with a fuel-efficient 35 MPG. To top it all off, the Laser was equipped with a turbo boost gauge for its 150,000-strong customer base to regulate turbo pressures. With all these features, it's no wonder the Laser was so popular.
Believe it or Not - The Amazing Performance of the 'GLH' 
The 'GLH' car is not about its mechanics or history, rather a phrase that stands for "Goes Like Hell". Developed by Caroll Shelby, only 13,000 GLH's were sold despite its impressive performance.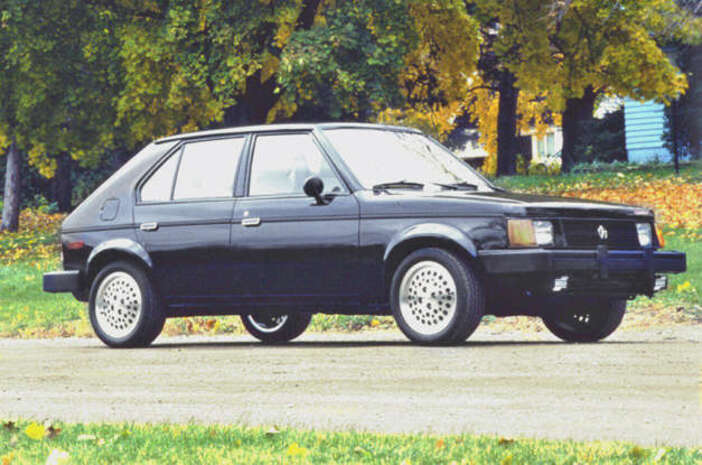 The Turbo version could do 0-62 in 7.5 seconds, just one second slower than the Volkswagen Golf GTI of today. And the Omni GLHS was as quick as a new GTI, making its acronym aptly stand for "Goes Like Hell, Shelby". Unfortunately, not many of these cars have survived.
An Unforgettable Experience - The MVS 260 and Atlantique 300 
The MVS 260 and Atlantique 300 were two independent vehicles designed by Manufacture de Voitures de Sport. Although resembling the Renault Alpine A610, these cars featured a Renault V6 engine in 260 and 302 HP variants, mid-mounted for enhanced performance.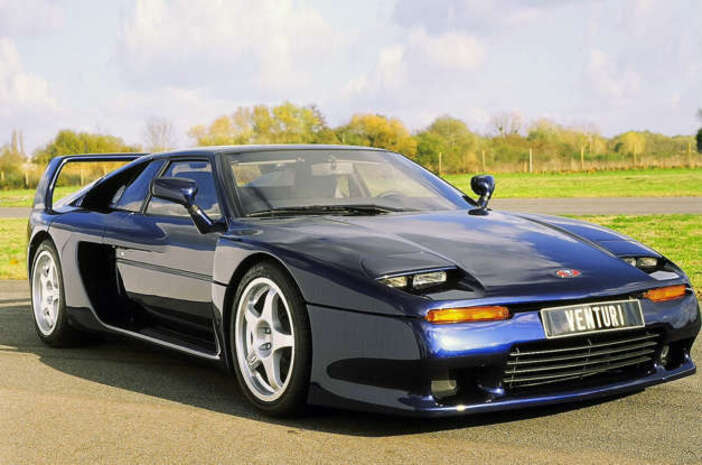 Offering quick acceleration, the MVS was a great choice for those looking for an unforgettable driving experience. However, its handling was not as good as that of a Porsche 911, which cost almost the same. The MVS 260 was manufactured from 1984 to 1994, while the Atlantique was made until 2000.
The Unfortunate Fate of the European-Inspired Fiero
The Pontiac Fiero was ast European as it gets for American sports cars, boasting a mid-mounted 2.5-liter four-cylinder engine and drive sent to the back wheels. However, cost saving meant the Fiero didn't drive as well as it could have, and issues with oil leaking onto the exhaust manifold caused cars to catch fire, prompting a costly recall.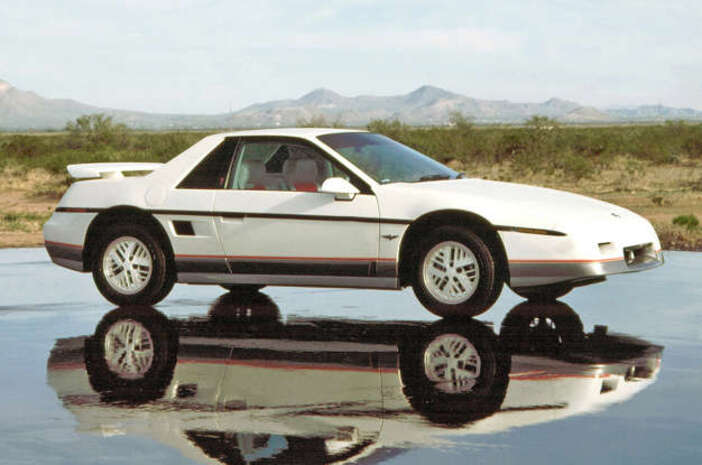 Despite Pontiac spending $30 million to save the Fiero in its second generation, sales still halved between 1986 and 1987, and the vehicle was eventually axed after 370,000 units were produced.
Bringing Citroën Back to America: The Story of CX Automotive 
In 1974, Citroën left the American market. But thanks to the Dutch businessmen Andre Pol and Malcolm Langman, their flagship model, the CX, was given a second chance. The team of CX Automotive (CXA) carried out modifications to make the car compliant with American regulations, and sometimes even added upmarket features like real wood trim.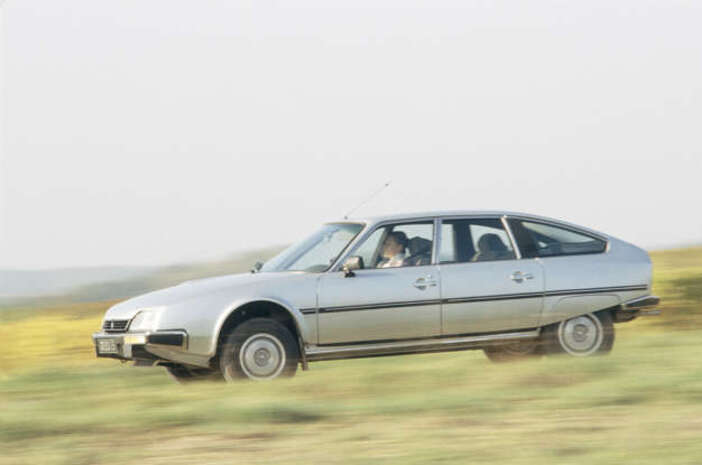 Despite the high cost of buying, modifying and shipping the CX, CXA still managed to sell a handful of the car in the US for around $30,000 (approximately $73,000 in todays currency). When CX production ended in 1991, the team moved its attention to the XM.
Volvo 780: A Luxurious Automobile of the 1980s 
Volvo's ties with Italian coachbuilder Bertone were renewed in 1985 to transform the 760 into a coupe named 780. It boasted stylish, sporty lines that fit in perfectly with the rest of the Volvo range.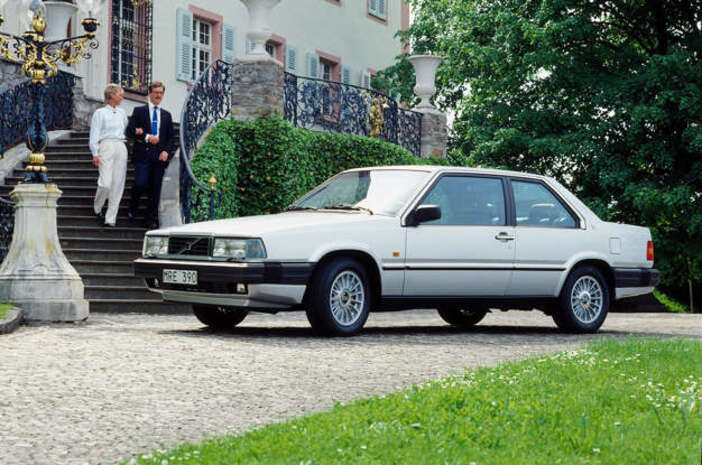 Inside, leather and wood trim created an opulent atmosphere, and engine options included a V6, a turbodiesel, and a turbocharged four-cylinder. Estimates of the total number of 780s built range from 8,518 to 10,000. Production of this luxurious automobile ended in 1990, and it wasn't replaced until the first-generation C70 in 1996.
Naylor's Unfortunate Attempt at Reviving the Classic MG TF 
Naylor had an impressive reputation for restoring classic MGs, so they decided to build their own MG TF with a modern engine, gearbox, and electrics. The Naylor TF was of high quality, but the 78 hp British Leyland O-Series engine and four-speed manual gearbox did not draw in many customers.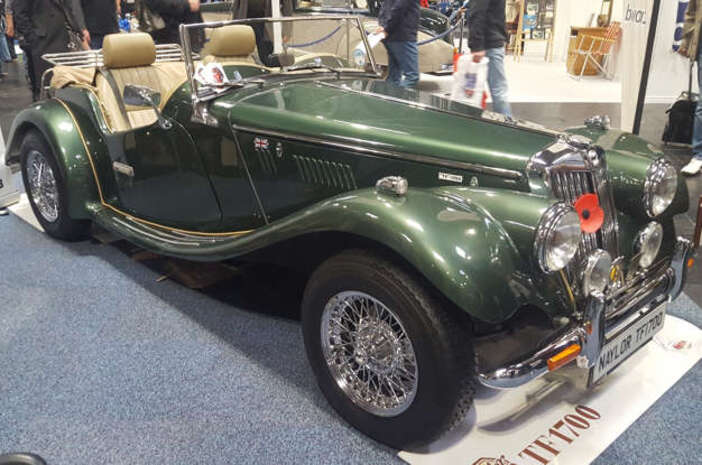 The major downfall was the cost; the TF was offered for £14,950 (around $28,000) in 1985 when a Toyota MR2 was cheaper and more practical. Despite a test drive from British Prime Minister Margaret Thatcher, sales remained low and only reached 100 cars.
The Merkur XR4Ti – Ford's Bold Germanic Gamble 
In the 1980s, Ford took a bold gamble to compete with German automotive brands like BMW, Mercedes-Benz, and Audi. It chose to market the Sierra XR4i under the new brand name Merkur – a German-sounding name to better compete in the US market.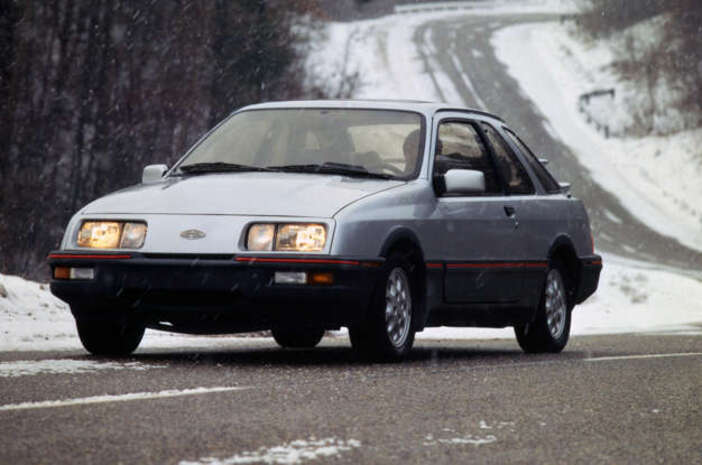 The US-spec model featured a turbocharged 2.3-liter four-cylinder engine with the 'T' in its name standing for turbo. Unfortunately, the XR4Ti was too esoteric and only 42,000 examples were imported from Germany before it was retired in 1989. The bigger Merkur Scorpio suffered the same fate.