Chinese Grandpa Builds Electric Lamborghini for Awesome School Drop-Off Trips With Grandson
Trying to wrangle kids into a car and off to school is like herding cats. In China, it's even harder for families sharing one moped or scooter.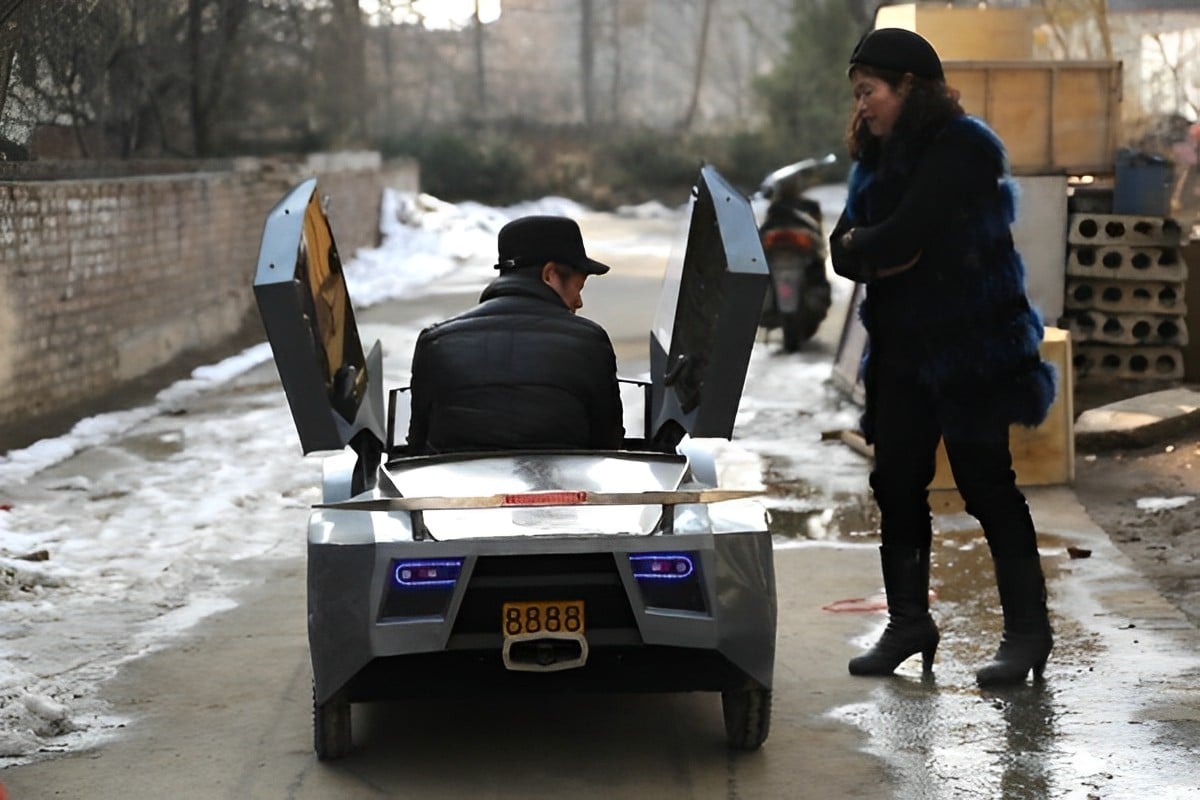 But fear not, as in Zhengzhou, one grandpa known as "Old Guo" had a brilliant idea to make the school run safer and more exciting: building a miniature electric car for him and his grandson. Who needs a boring old sedan when you can zoom off to school in style with your grandpa?
Old Guo Built a True Miniature Masterpiece
Old Guo didn't just whip up any old toy car. He went all out and turned $815 worth of stainless steel and batteries into a pint-sized Lamborghini sports car that even has swanky scissor doors!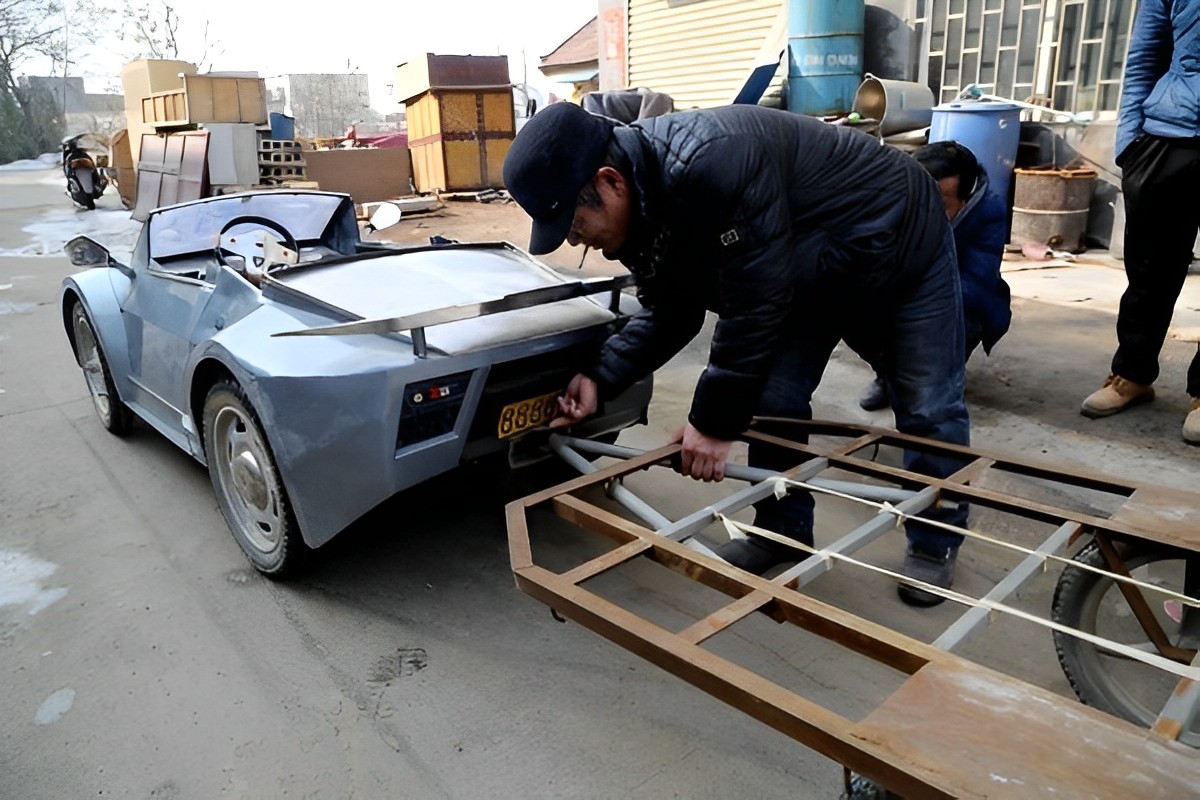 This car is so jam-packed with amenities that it puts luxury sedans to shame, all in a compact 3'x6′ package. Who needs a fancy sports car when you can cruise in style in a miniature masterpiece like this?
A True Crafting Wizard
With some serious elbow grease, he hand-cut and worked the stainless steel to create this Lil' Lambo for his grandson. We imagine he must have spent hours studying images on the internet to perfect the body style.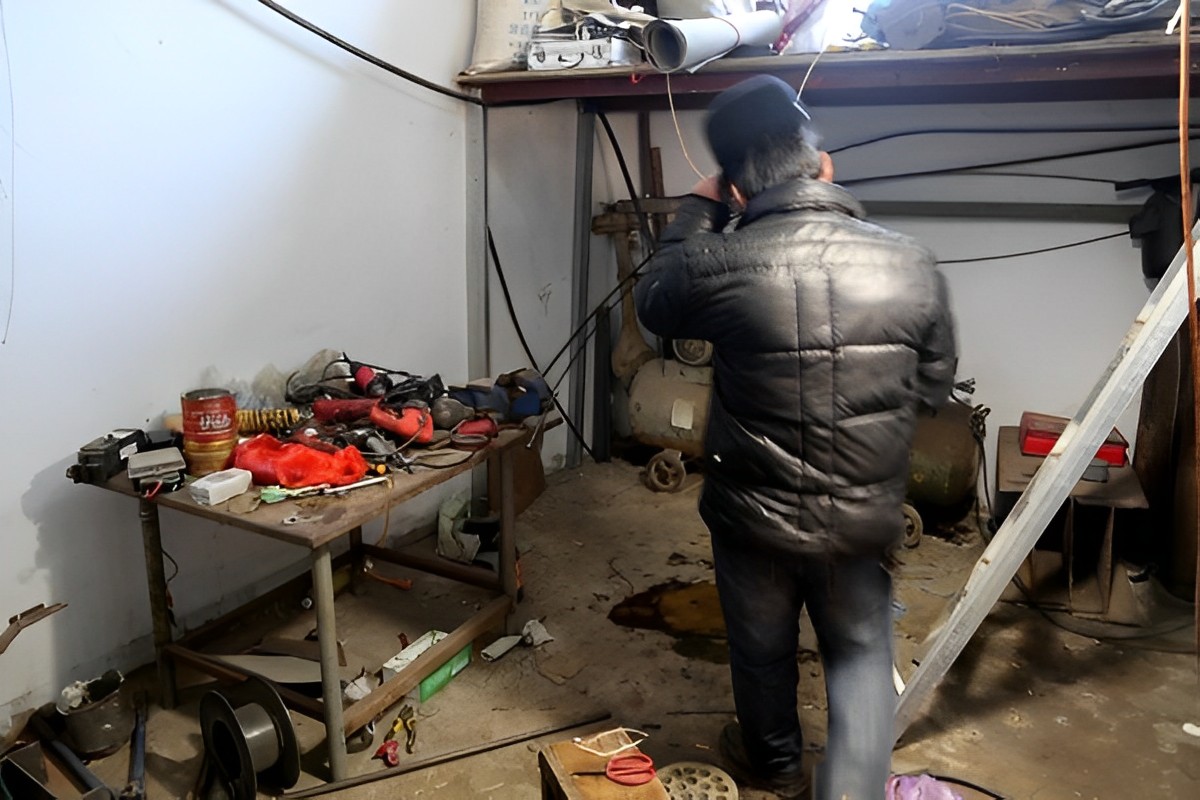 He even managed to merge the wheels and drivetrains of two electric mopeds into one mean machine. The car also has an electrically-operated rain canopy, so he and his grandson can ride in style no matter what Mother Nature throws their way.
It Boasts All the Best Luxury and Safety Features
Although the mini Lambo may not be road-legal due to its modest speed, it boasts some impressive safety features and luxuries you'd find in a full-sized car. Along with a rear-view mirror, it's equipped with a stereo and all the necessary accessories.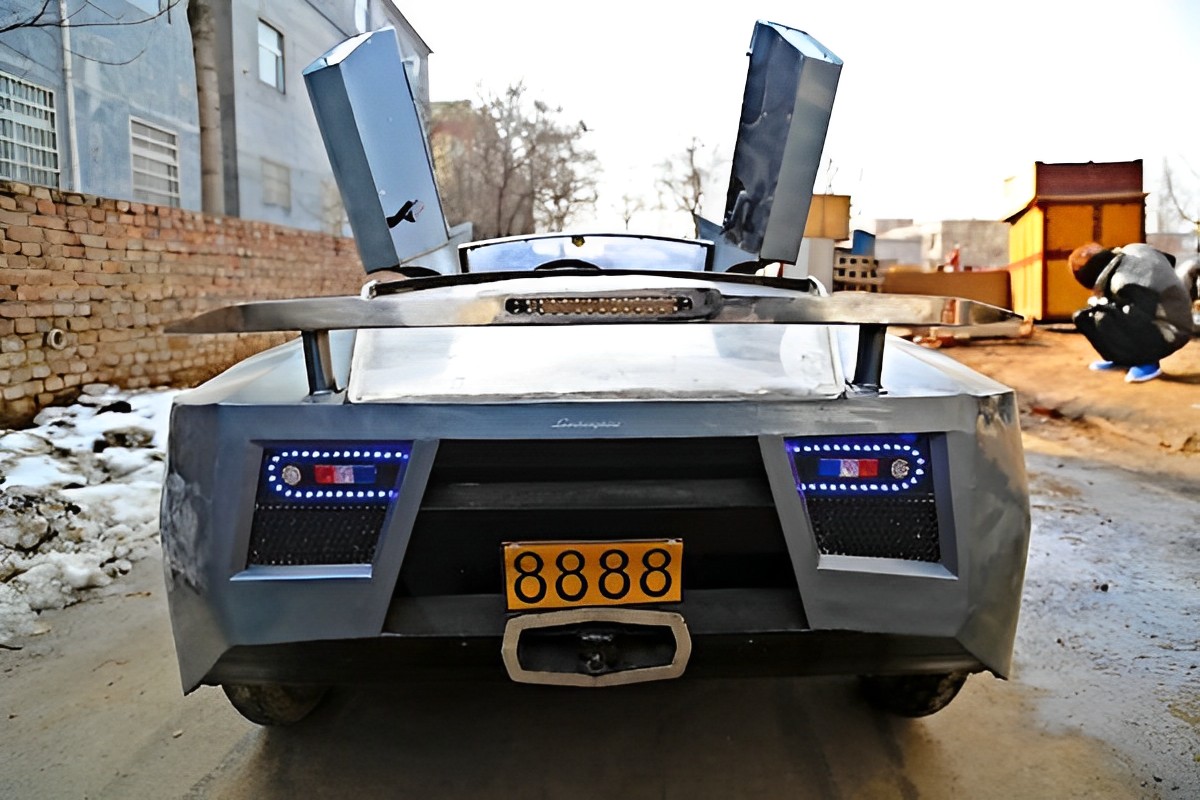 The steering wheel has three push buttons, with the two on the sides honking the horn, while the central one is for reversing. It's a truly impressive machine from a truly impressive grandpa.
Old Guo Now Has to Prepare More of These Little Speed Demons
The family was so blown away by grandpa's creation that they begged him to make not one, but two more. Can you say, "family carpool goals"? Pretty soon, we'll have a mini sports car gang ruling the roads of China!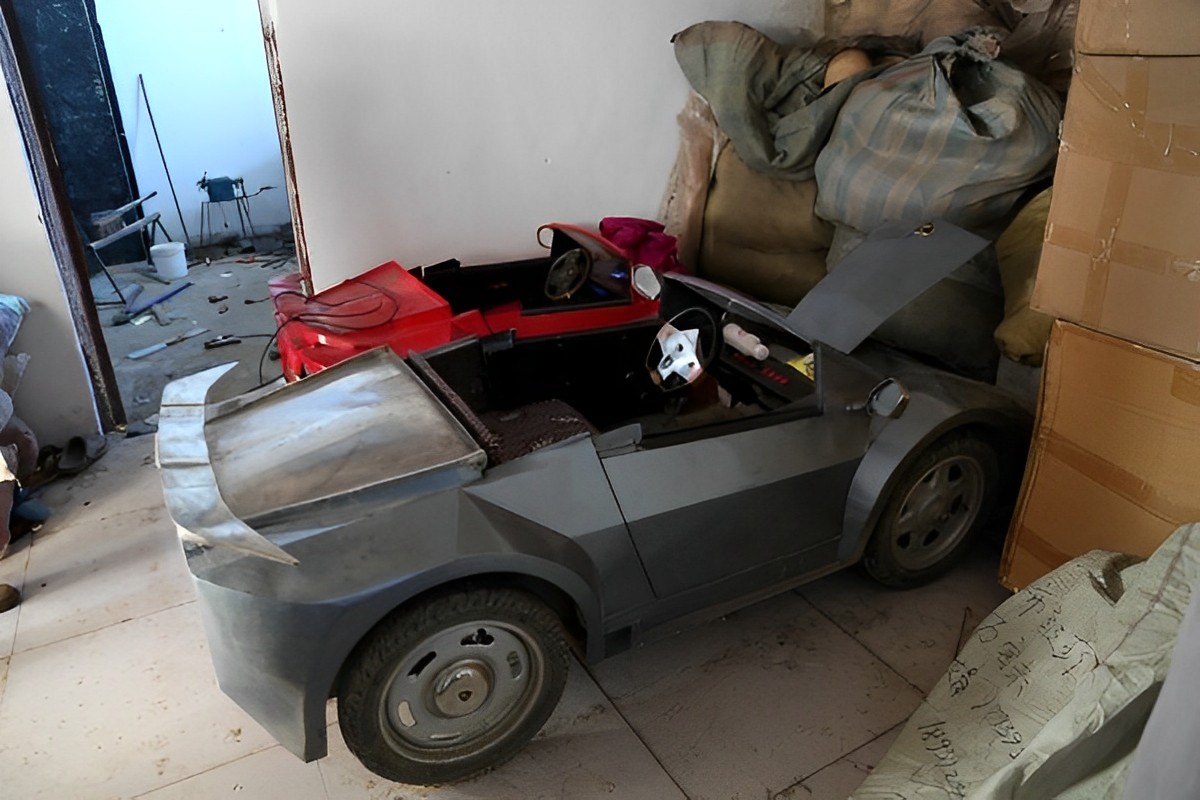 And who wouldn't want to race around in this sweet ride? The interior looks surprisingly cozy, with cushy and padded seats to keep them comfortable during those long drives to school. 
We Salute You Old Guo
Talk about an awesome grandparent! Old Guo went all out to make sure his grandkid got to school in style, and boy, did he deliver with this miniature sports car.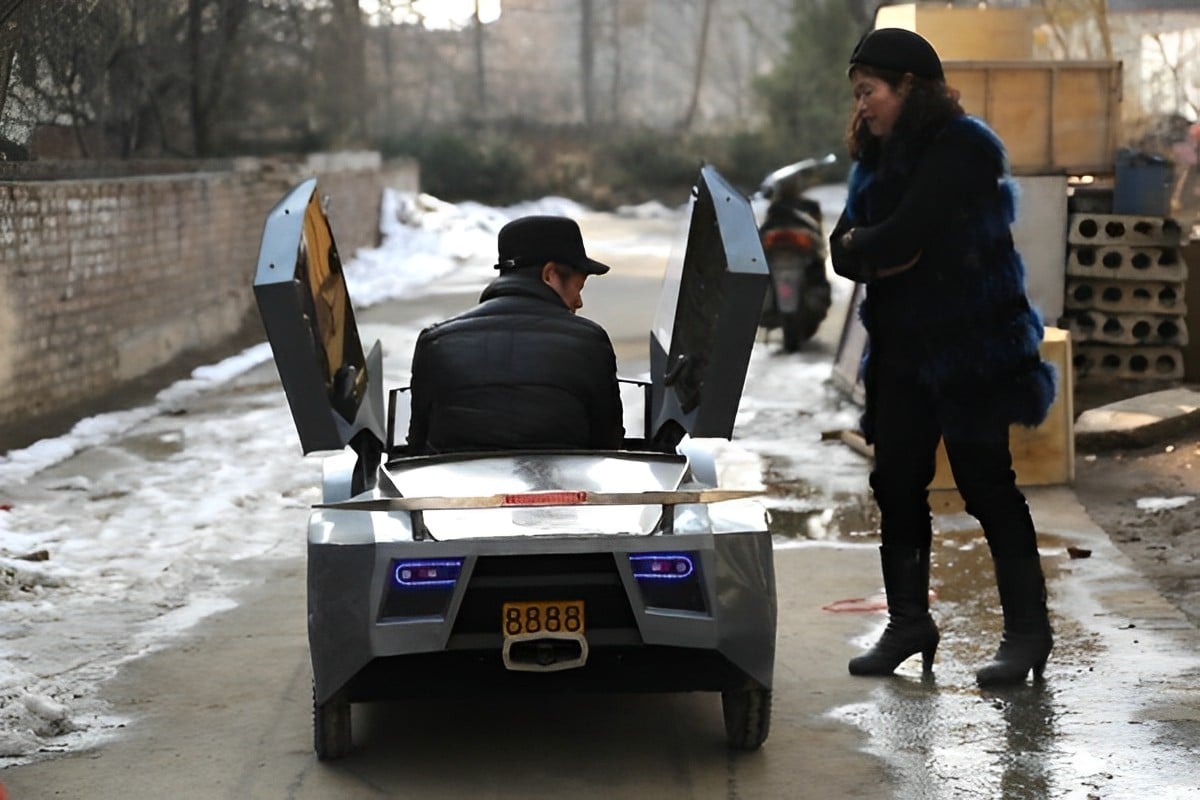 Who wouldn't want to see this mini Lambo tearing up the city streets? Move over, hot wheels, because grandpa is in the game now, making some of the coolest mini cars we've ever seen, and we're sure his grandson is proud.