Michigan Football Coach Jim Harbaugh Allegedly Made False Statements To Investigators, Suspended By NCAA
University of Michigan football coach Jim Harbaugh is facing a possible suspension that would span four seasons, starting in 2023.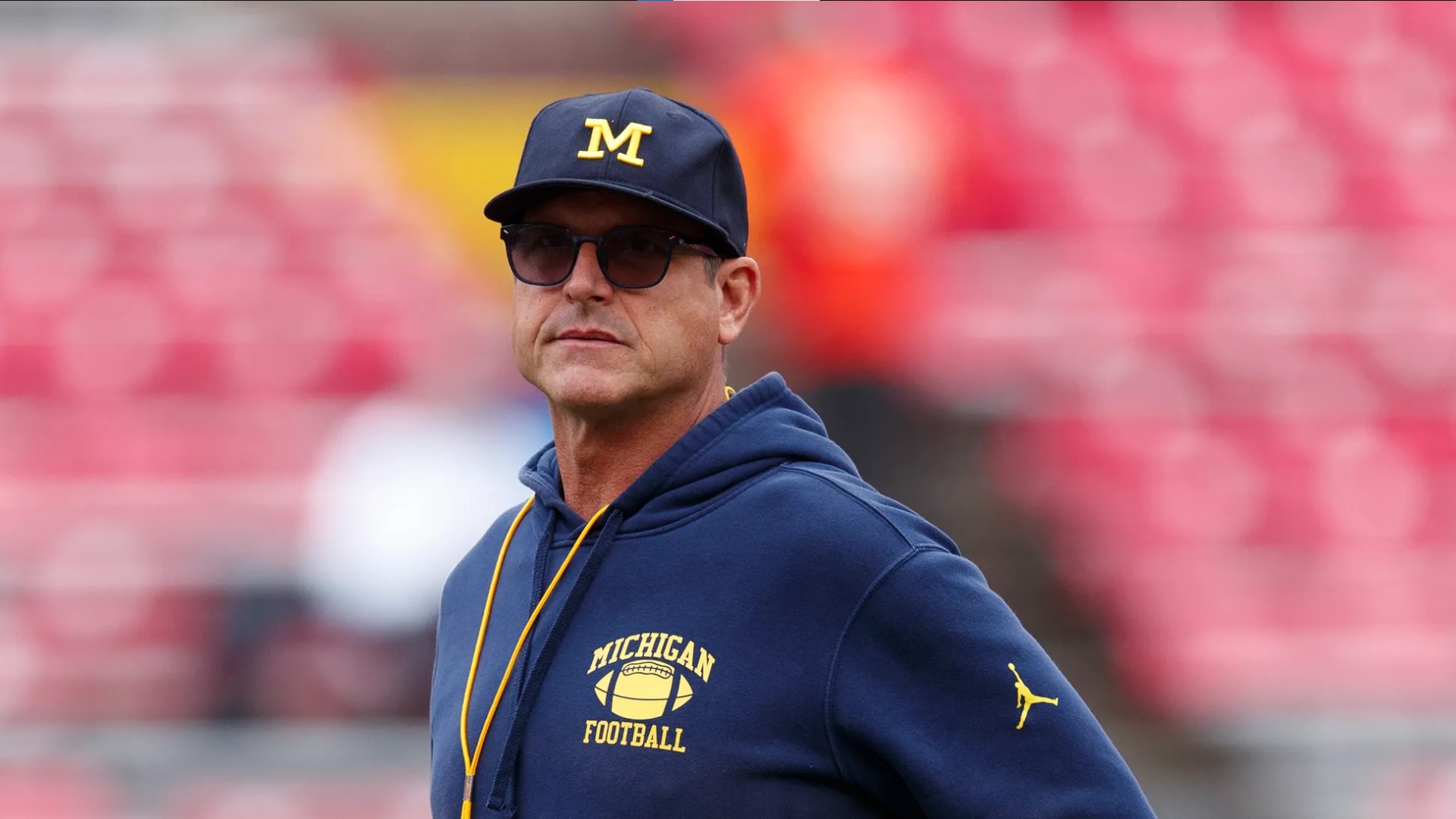 The Wolverines coach has been suspended by the NCAA as punishment for recruiting violations and false claims he made to investigators earlier in the offseason. The alleged infraction stemmed from an extended recruiting dead period as a result of COVID-19.
The NCAA Throws an Accusation
The NCAA alleged that Harbaugh lied to investigators during an investigation about recruiting violations. According to the organization, dishonesty is regarded as a Level I in the NCAA rulebook.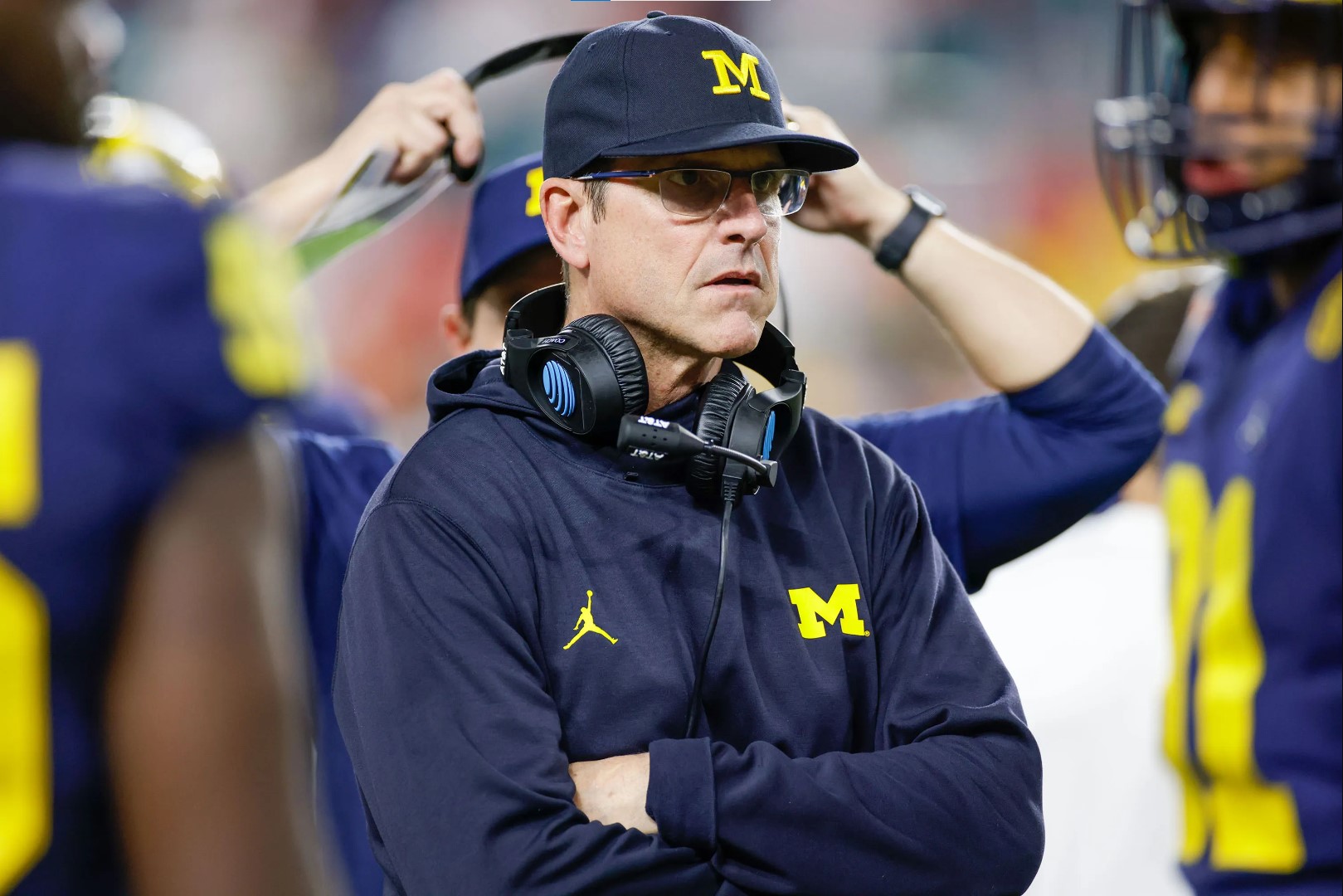 Earlier in the year while negotiations were ongoing, it appeared as though the NCAA and Harbaugh were headed towards a peaceful resolution. But things took on a downward spiral when Harbaugh refused to sign a document admitting his dishonesty.
Harbaugh Maintains His Innocence
The Michigan coach has maintained his stance during investigations. He claimed he had no recollection of the events that led up to the recruiting violations and said he never intended to be dishonest.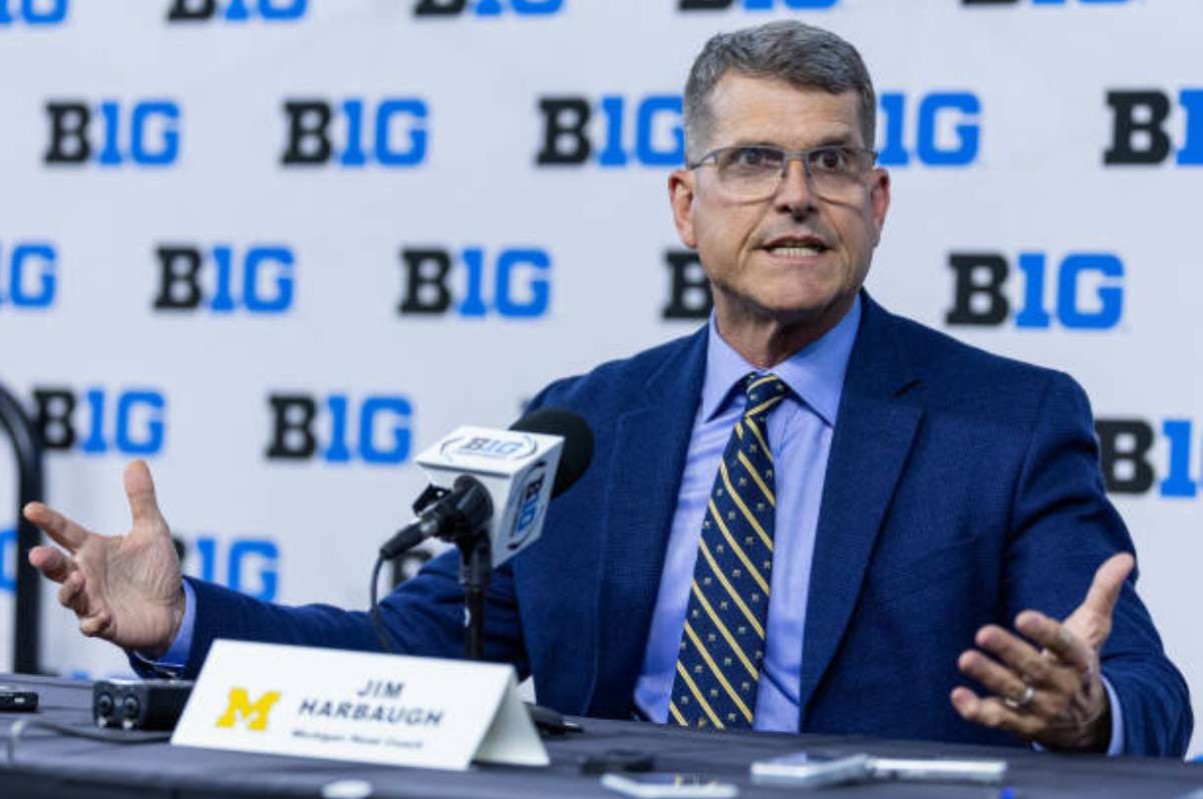 Harbaugh's stance on the matter led to harsher punishment from the NCAA, especially because it believes Harbaugh lied from the onset, which is worse than the main violation itself. All violations he is now being accused of are Level II violations according to the rulebook.
Other Wolverine Authorities Caught in the Web
Multiple Wolverine assistants, including Sherrone Moore and coach Grant Newsome, are also expected to receive punishment from the NCAA as a result of the investigation.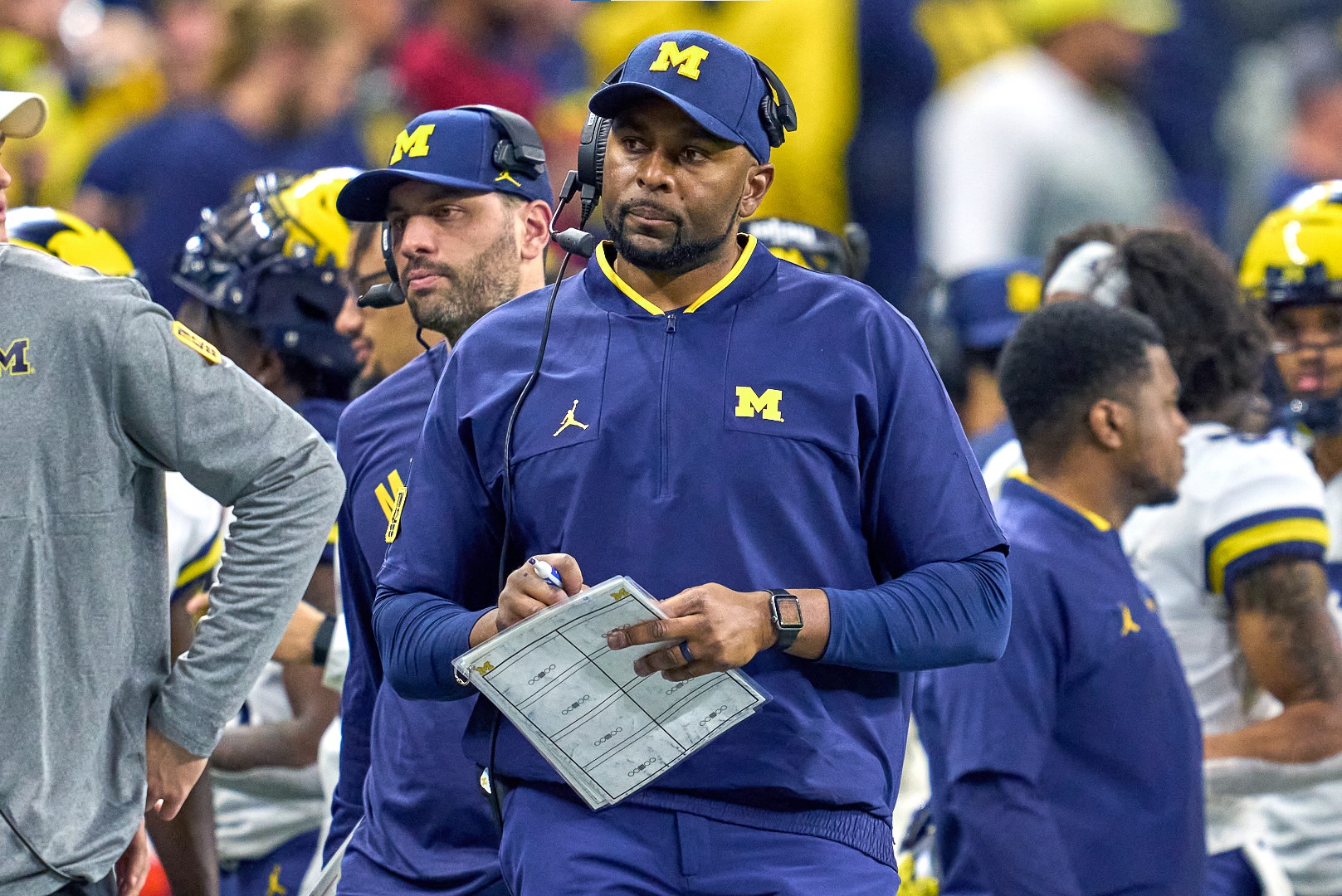 Former Michigan defensive coordinator Mike Macdonald, who already left the program to fill the same position for the Baltimore Ravens and Jim's brother, John Harbaugh, is also reportedly in line for a one-year show-cause penalty that would hinder a return to college athletics. 
Alleged Level II Violations
Last year, the NCAA notified Michigan of the four alleged Level II violations. They included meeting with two recruits during the COVID-19 dead period and texting a recruit outside a permitted timeframe.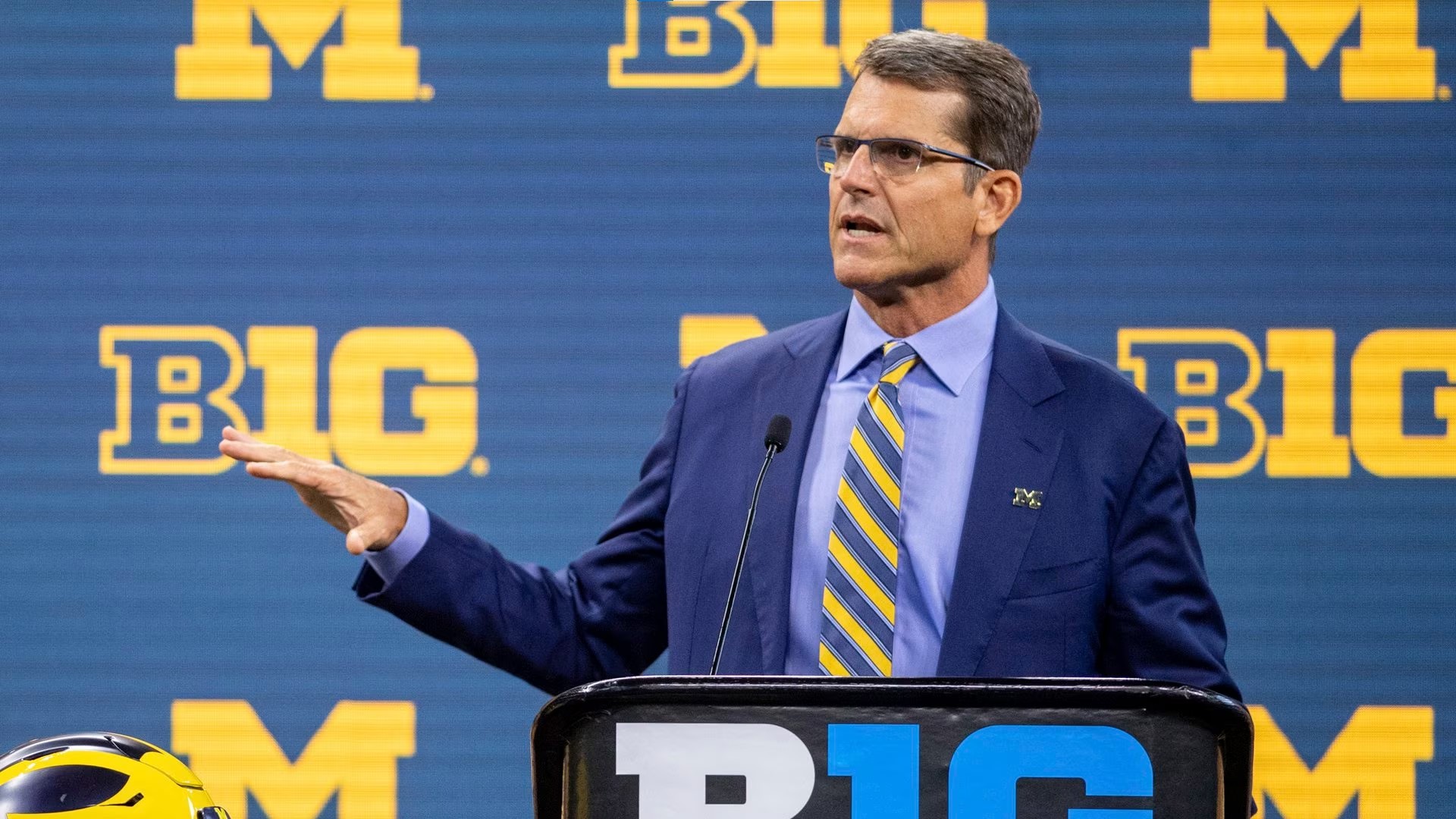 Beyond the recruiting violations, the Wolverines are also accused of having analysts perform on-field coaching duties during practice, with coaches monitoring player workouts via Zoom. According to the NCAA, Level II violations are defined as "less than a substantial or extensive recruiting, competitive or other advantage."