Man Hoists His McLaren Up to His $26 Million Penthouse on the 57th Floor
Adrian Portelli is known for his love of expensive and rare cars, but even his followers couldn't believe it when he decided to hoist a $2 million McLaren up to his new $26 million penthouse in Melbourne, Australia.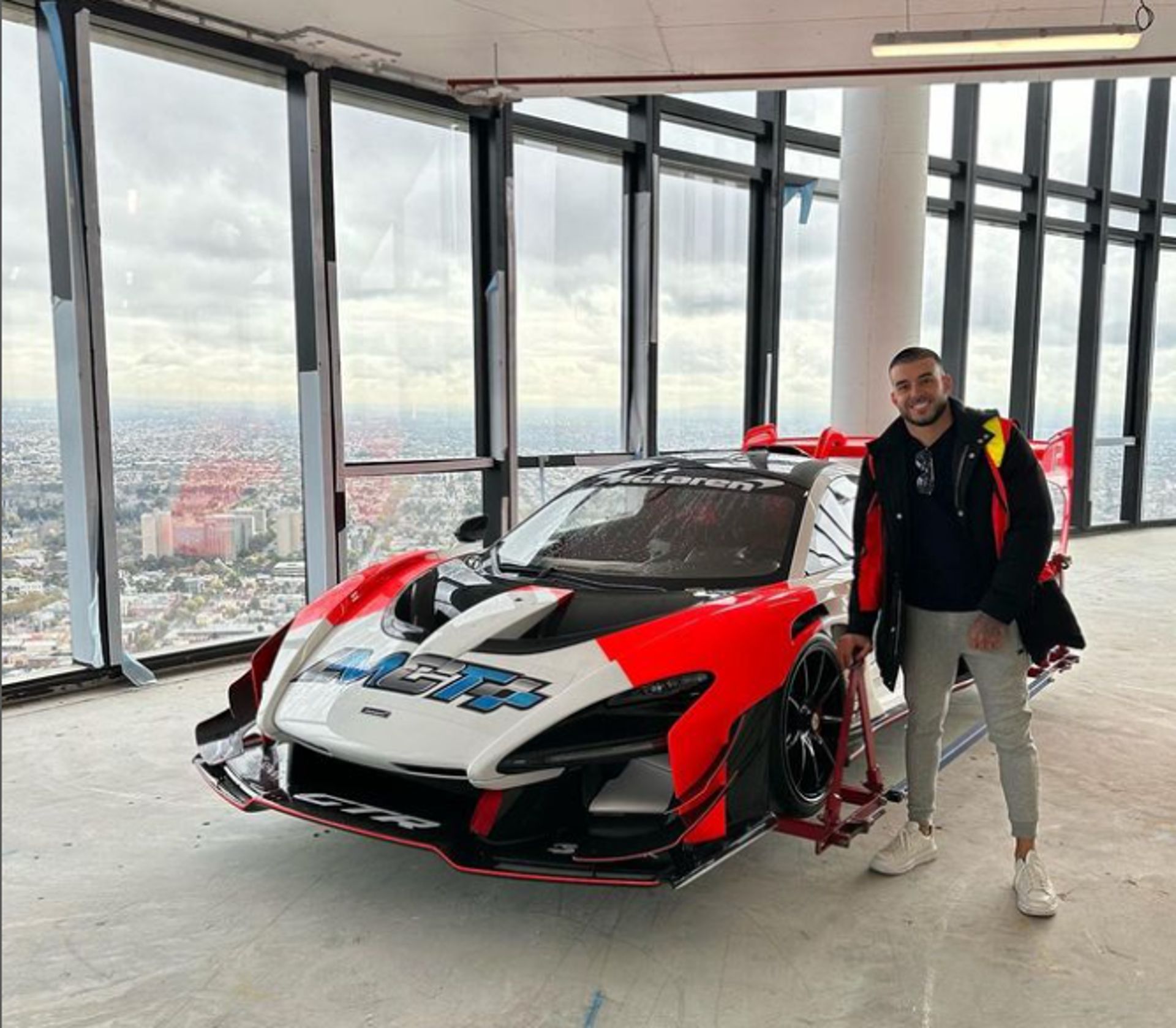 The Australian businessman is now making headlines all over the world, and they're just as surprised to see what he did with the car once he got it into the apartment.
Who Is Adrian Portelli?
While he's not technically a celebrity, Adrian Portelli is quite the social media influencer, with more than 225,000 followers.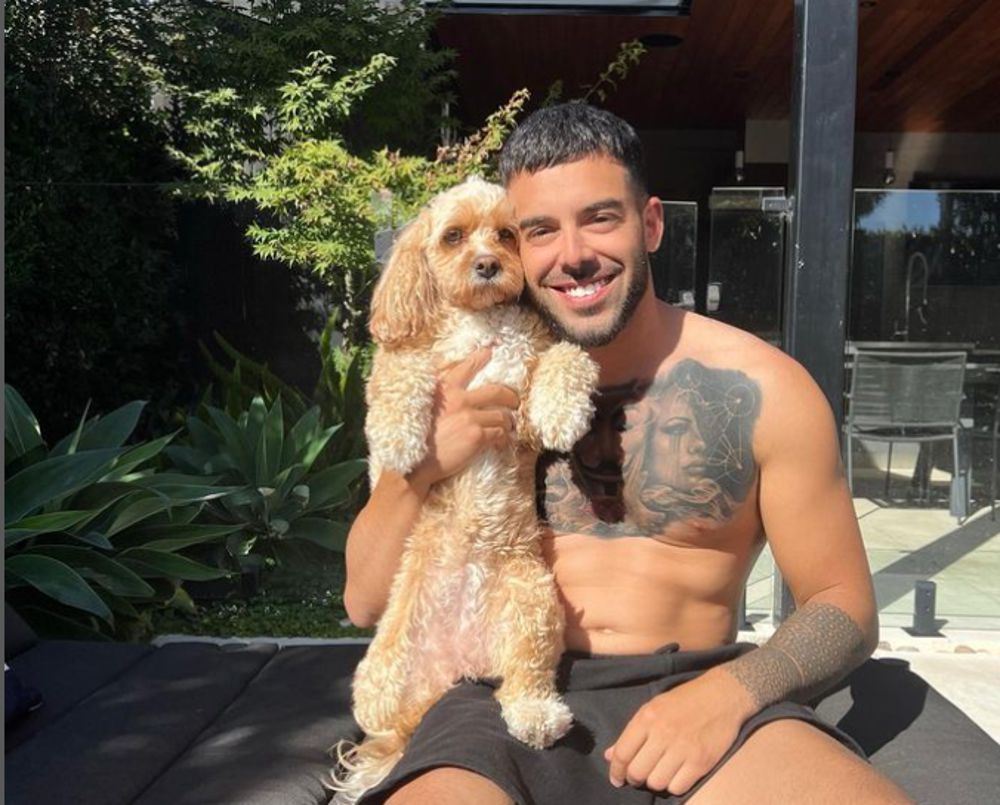 His profession is real estate investing. However, the influencer spends most of his time collecting and driving rare and luxurious cars.
Portelli's Beloved Car Collection
As a luxury vehicle enthusiast, Portelli has an incredible car collection that is the envy of many.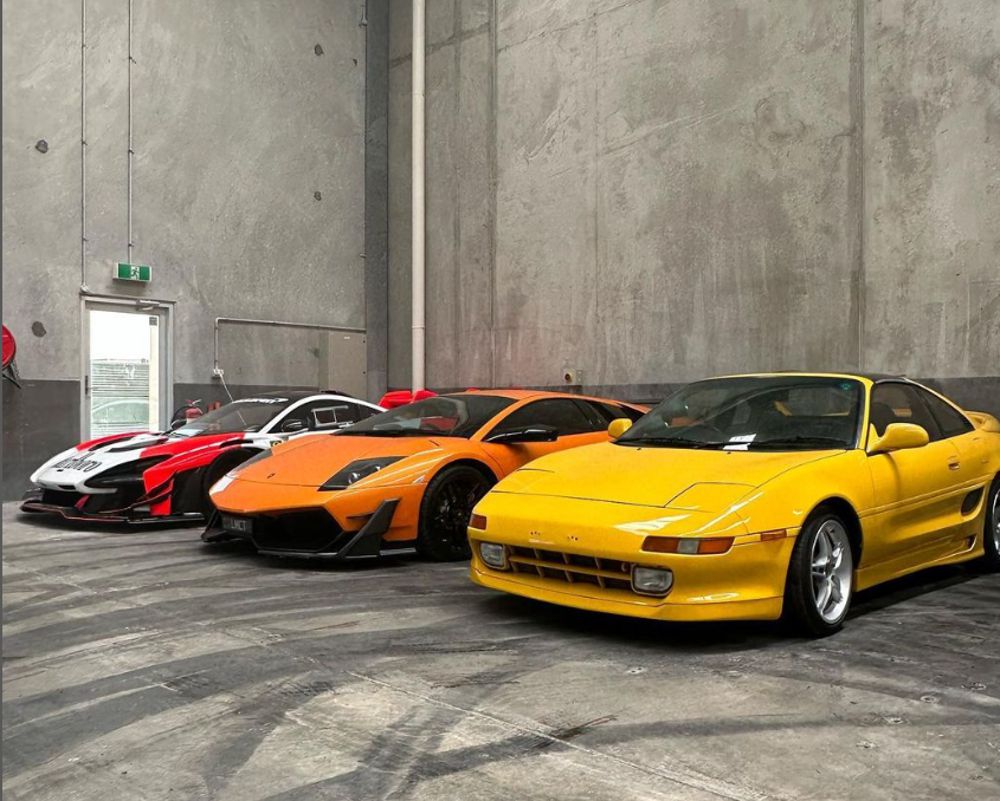 With several cars that cost millions of dollars each in his garage, Portelli certainly knows a thing or two about the most exclusive cars in the world
Lifting a $2 Million Dollar Car Up 57 Floors
But while Potelli's photos and posts of his cars are generally beloved, his most recent post shocked all of his followers and the world at large.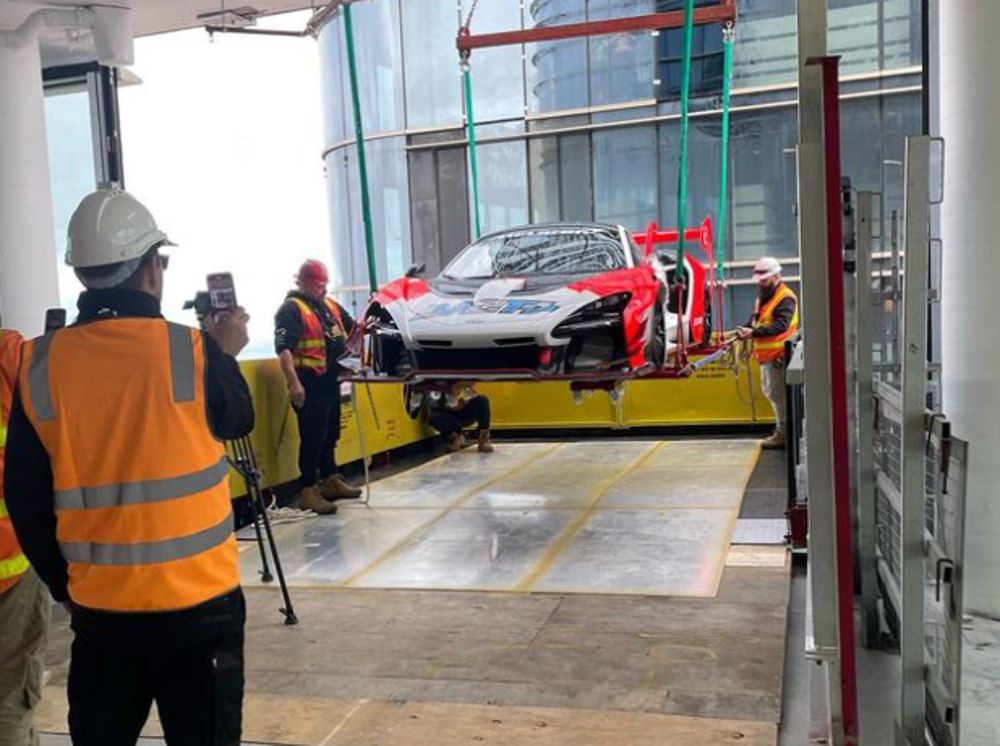 The young entrepreneur decided to have a $2 million McLaren hoisted up 57 floors to his penthouse apartment. He even had to break and rebuild part of the building to do so.
People on the Street Watched in Awe
Although it didn't take long, people on the streets of Melbourne watched in awe as the car was lifted up almost 1,000 feet into the air.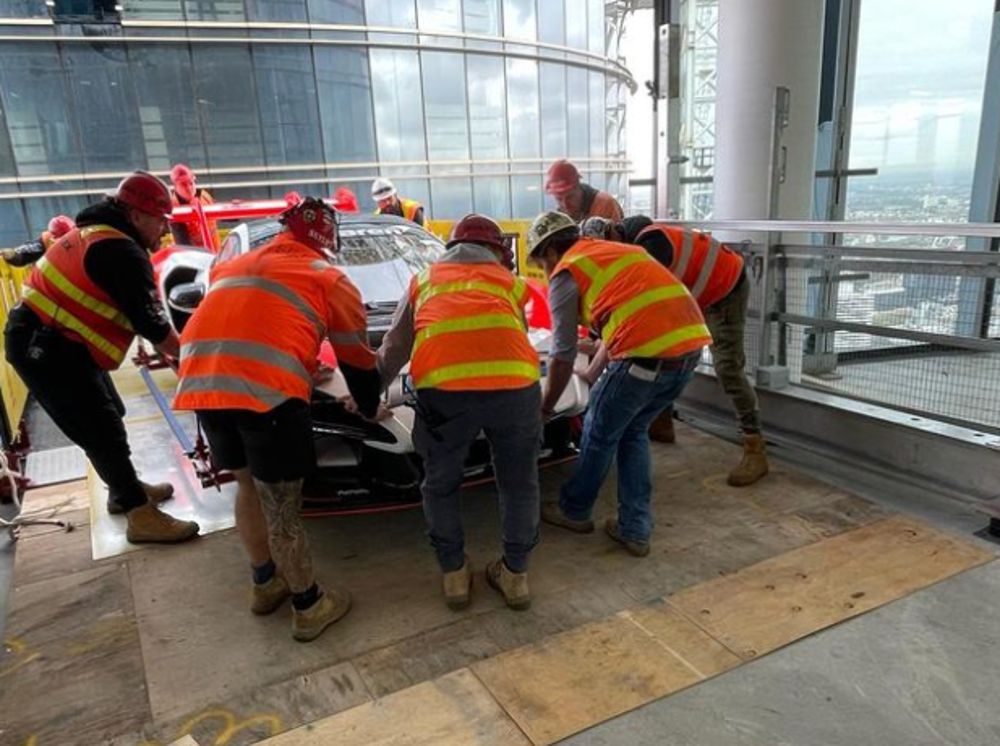 Although it was tense and terrifying for these people, as well as for Portelli, the eight men entrusted with the task safely got the car into the penthouse.
Rationale for This Seemingly Strange Decision
In addition to the wonder of the actual lifting of the car, many people were wondering why someone would decide to do this.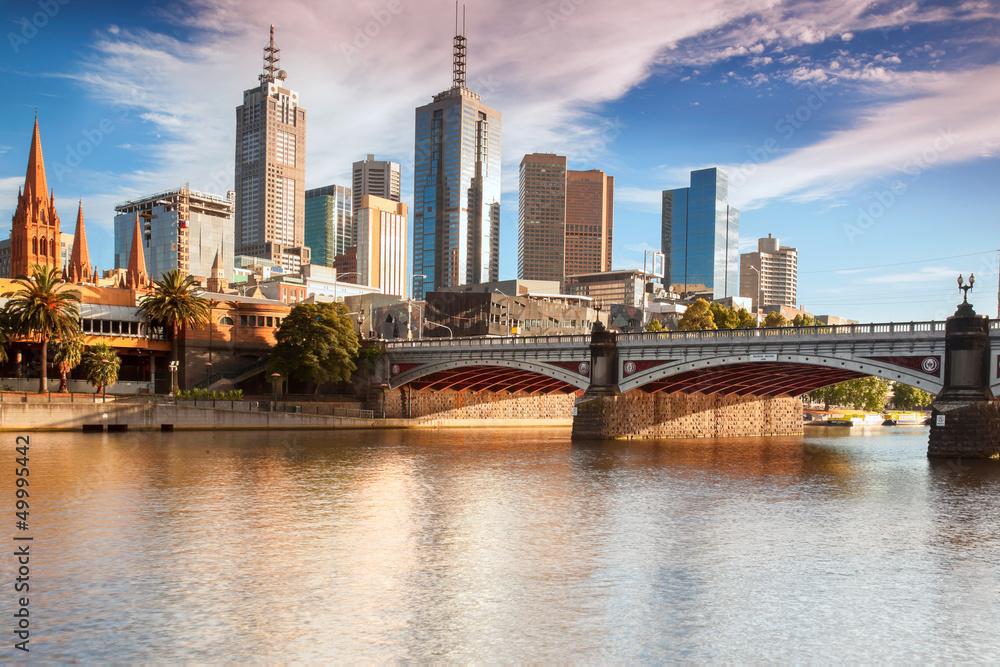 The way Portelli described it is that his new luxury apartment in the most expensive building in Melbourne simply didn't have "that 'wow' factor."
Let's Talk About the Car
Getting any car up 57 stories would be a sight to see, but this situation was especially awe-inspiring as the car itself is worth more than most people's homes.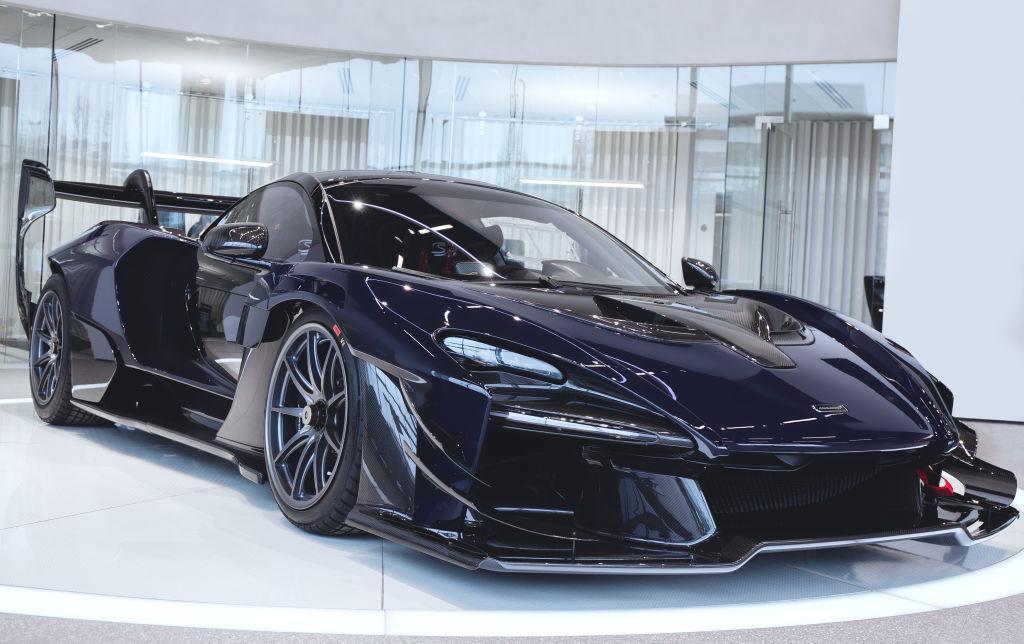 The car is a McLaren Senna GTR, one of only 75 ever made. It is a track-only model with a twin-turbo 4.0 liter V8 engine that has an incredible 814 horsepower.
A Car Like That Deserves to Be Driven
Now, some argue that a car like this deserves to be driven, not put on display. However, as a racecar, the McLaren Senna GTR can never be registered for street use.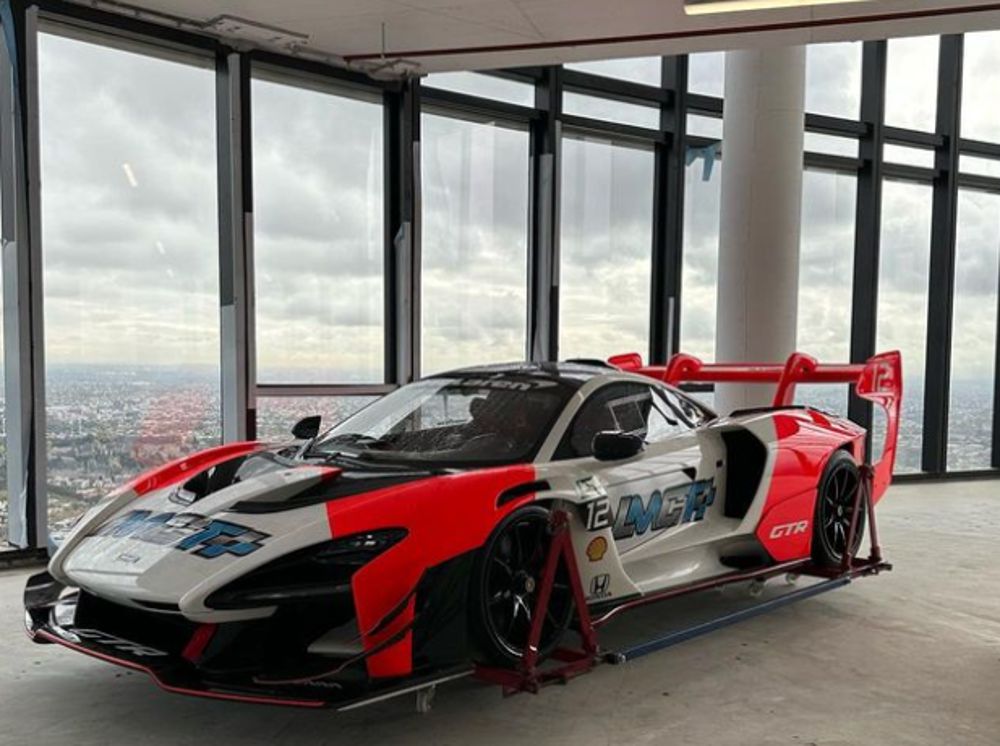 Portelli explained to the world that this car was simply collecting dust, and now, it can be admired and adored in his apartment instead.
What the McLaren Looks Like Now
And Portelli didn't just leave the car like it was, he actually had it painted gold and placed on a spinning deck in order to add style to his wildly expensive penthouse.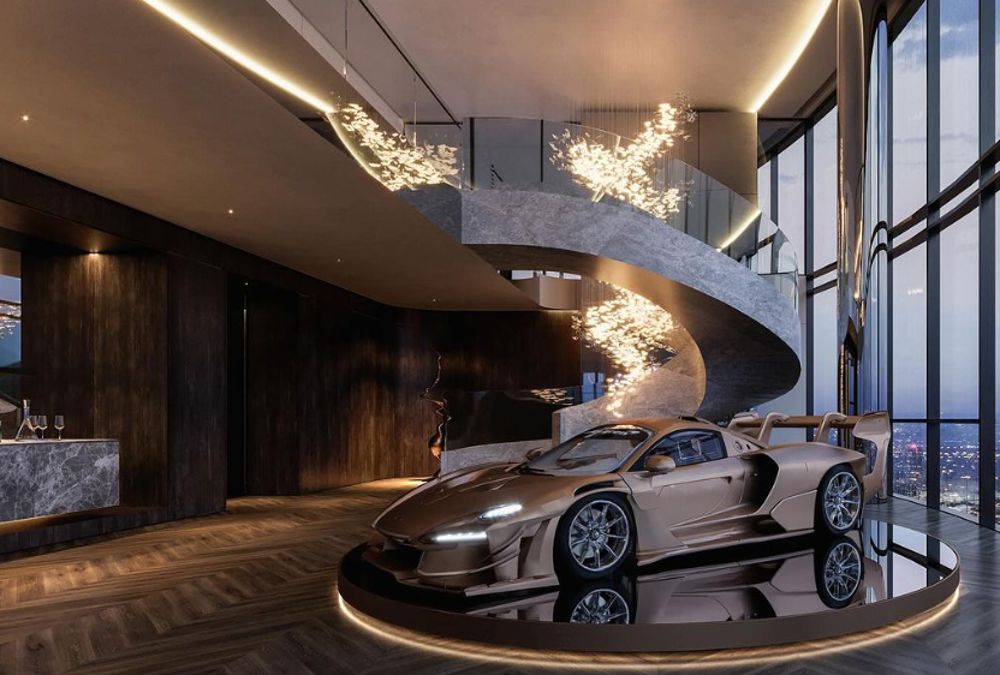 The McLaren is now the focal point of the main room in the home, and even those who think a car should be on the road can't deny that it looks extremely cool.
Even Without the Car, Portelli Would Have Made the Local News
While this story has certainly captured the attention of car lovers and the world as a whole, the truth is that Adrian Potelli would have likely made the news anyway, simply for the purchase of his penthouse.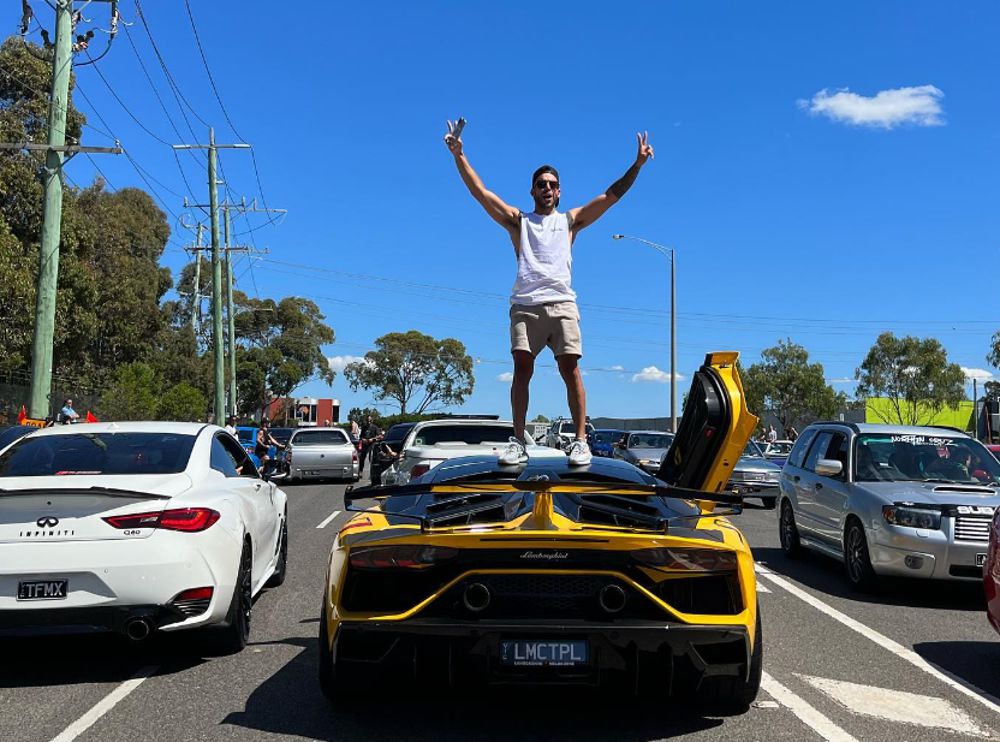 The penthouse that sits at the top of the Sapphire by the Gardens tower is the most expensive apartment ever sold in the city of Melbourne, and Adrian has said he is "very proud and blessed" to own it.
Having the Car in His Apartment Is a Dream Come True
After the installation was complete, Portelli expressed his heartfelt gratitude to the men who made it happen. "A huge thank you to everyone involved for making this absolutely surreal moment happen," he said in a post.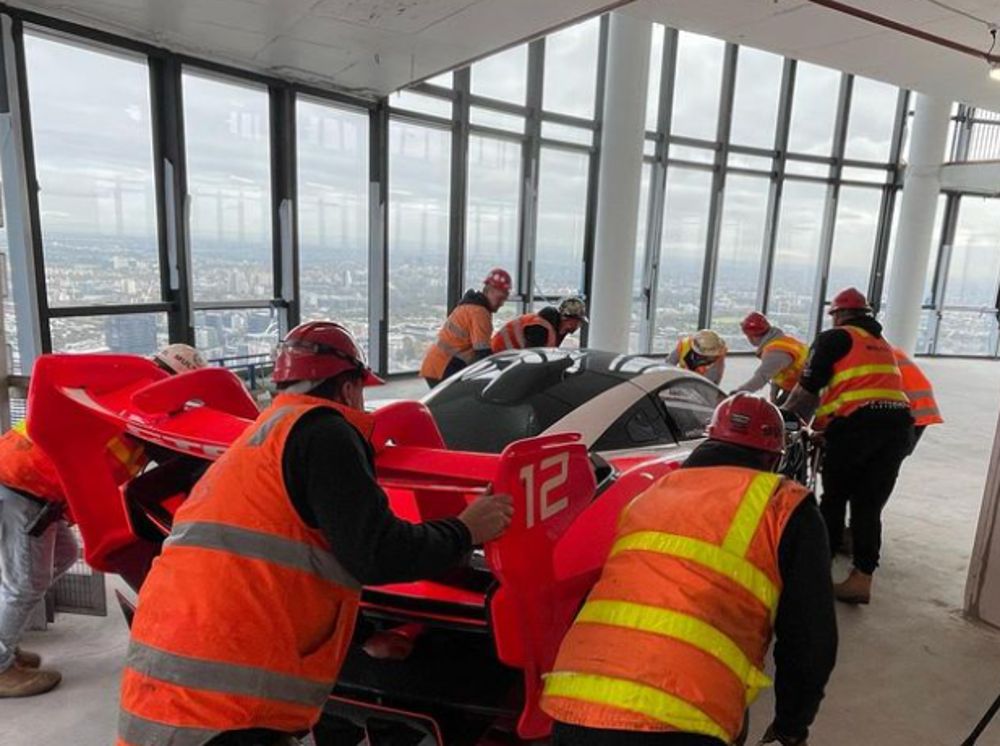 He also went on to explain just how grateful he is for his life and success, stating, "I just grew up in the suburbs … a humble kid … and dreams do come true."
Adrian Portelli Wants to "Inspire People to Succeed"
Portelli's story is absolutely one-of-a-kind, and he hopes that in hearing it, others will be inspired by what he has done.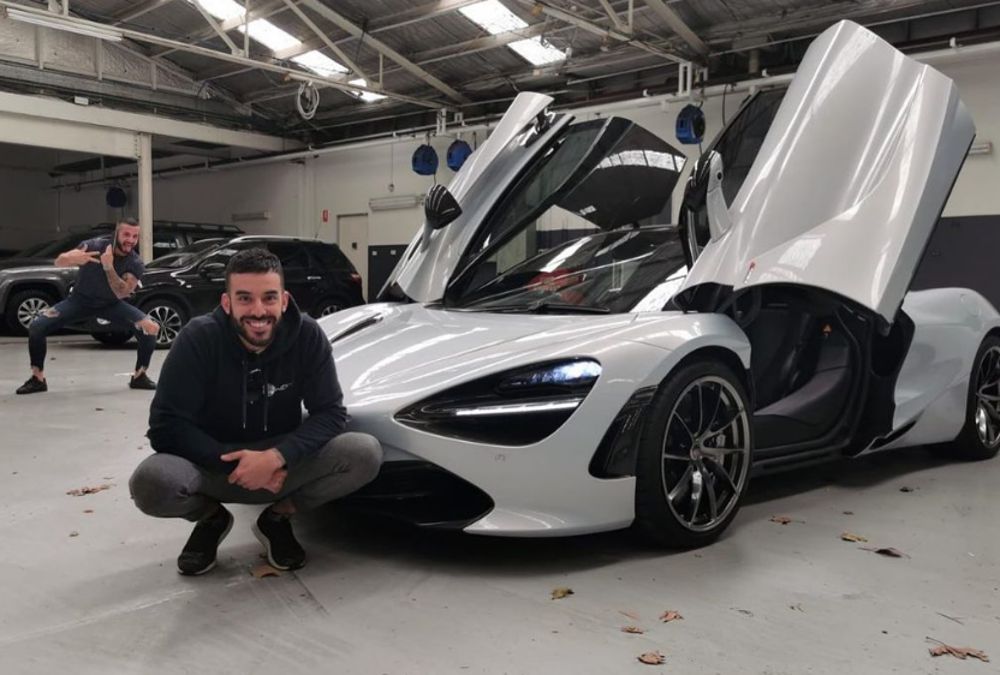 He told the press, "If I can motivate and inspire people to want to succeed, my job is done because I understand how hard and lonely it is [in] the pursuit of success."