Jerry Seinfeld's 12 Favorite Cars
Legendary comedian Jerry Seinfeld is famous for two things: being funny and collecting cars. The first skill – in particular, his ability to be funny for 9 seasons on Seinfeld – earned him more than enough money to amass a huge collection of cars. Recently, he's been able to mix his two loves by cracking jokes while driving around town in his popular Netflix show Comedians in Cars
Getting Coffee.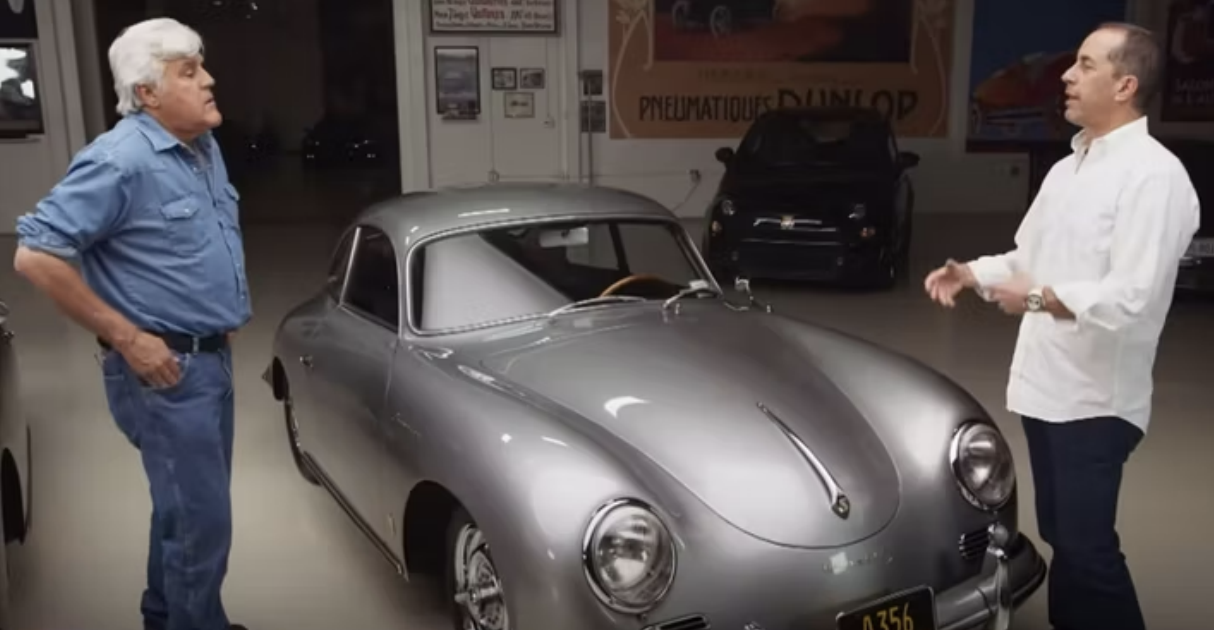 Now, most people have one or two cars. Jerry Seinfeld, however, has 150 cars. These range from Porsches to Acuras to Chevrolets. Some of them come with the latest gadgets, while others are authentically restored models from the 1940s. Let's take a look at 12 of Jerry's favorite cars from his garage.
Porsche 356 "Gmünd"
Seinfeld's Porsche 356 or "Gmünd" is one of the costliest (and oldest) cars in Jerry's garage. At over 70 years old, this 1949 model Porsche is reputed to be valued at $700,000. However, if he chose to sell it at auction, it could easily fetch a much higher price.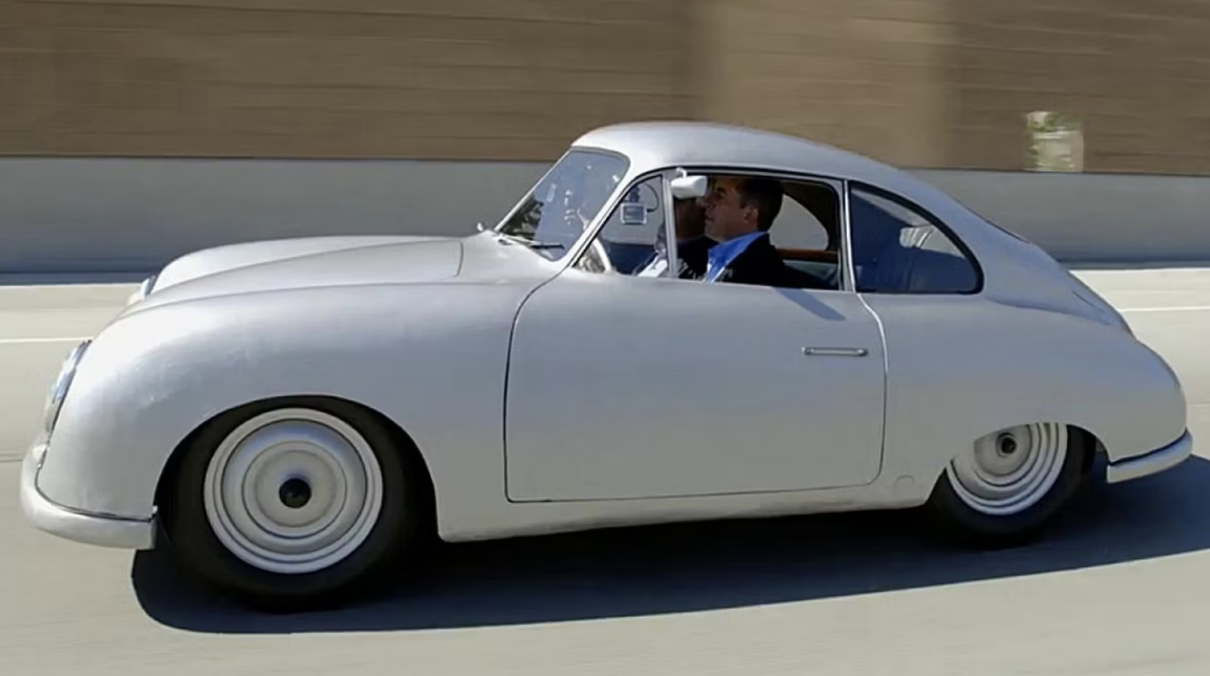 The name "Gmünd" refers to the Gmünd region in Germany. The 356 was the last car made in that region before Porsche moved its operations to Zuffenhausen, Germany. For his Netflix show, Seinfeld decided to pick up talk show host Jay Leno in this classic car.
Acura NSX
When you have 150 cars, lots of friends, and plenty of wealth, you give away some of that wealth to friends in the form of cars. That's exactly what Jerry Seinfeld did when he gave his friend (and fellow comedian) Bob Einstein a 2017 Acura NSX.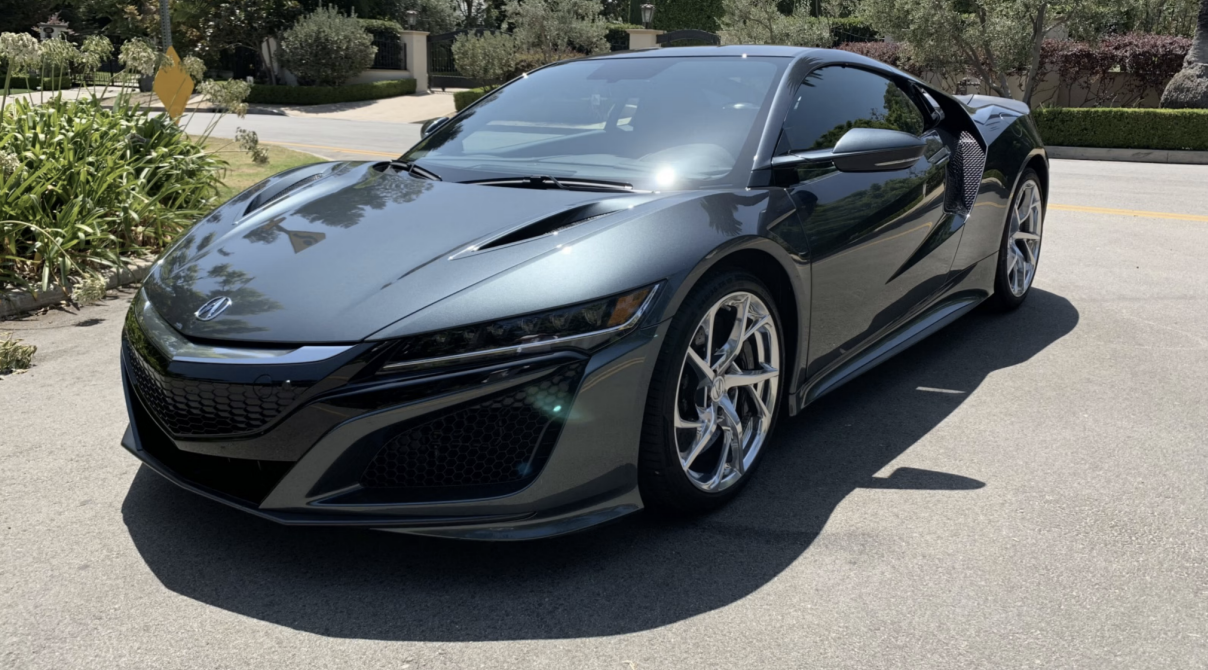 As a newer model, the 2017 NSX has a V6 engine, twin-turbos, multiple electric motors, and a staggering 573 horsepower. Whether Bob needed all that power was unknown. Regardless, it was a great gift. Interestly enough, a 1991 version of the same car made a cameo appearance on Seinfeld the sitcom.
Porsche 911S
Seinfeld's obsession with cars isn't centered around power and speed. It has more to do with style, history, and quirkiness. One of his favorite cars is a 1970 Porsche 911S. Although it's not as expensive as some of the other models, it boasts a whopping 200 horsepower.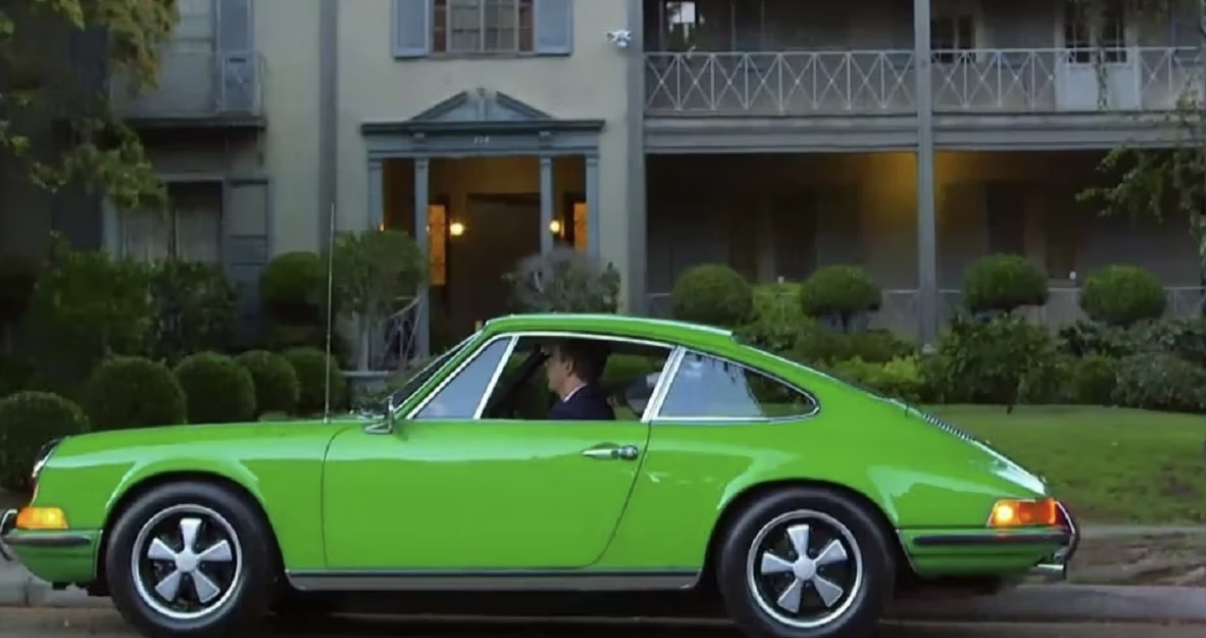 Although that's not a lot now, that was huge back in the day. Seinfeld took that 200 horsepower to pick up two 20th century comedic giants: Mel Brooks (still funny in his mid-90s!) and CarlReiner (funny up until his death at 98).
Lamborghini Miura
To own any Lamborghini is a sure sign that you've "made it" – and that you can legitimately brag about it. Owning an insanely rare $1.6 million Lambo is taking those bragging rights up a notch. Only 1,000 of the 1969 Lamborghini Miuras were made. Of course, Jerry Seinfeld has one.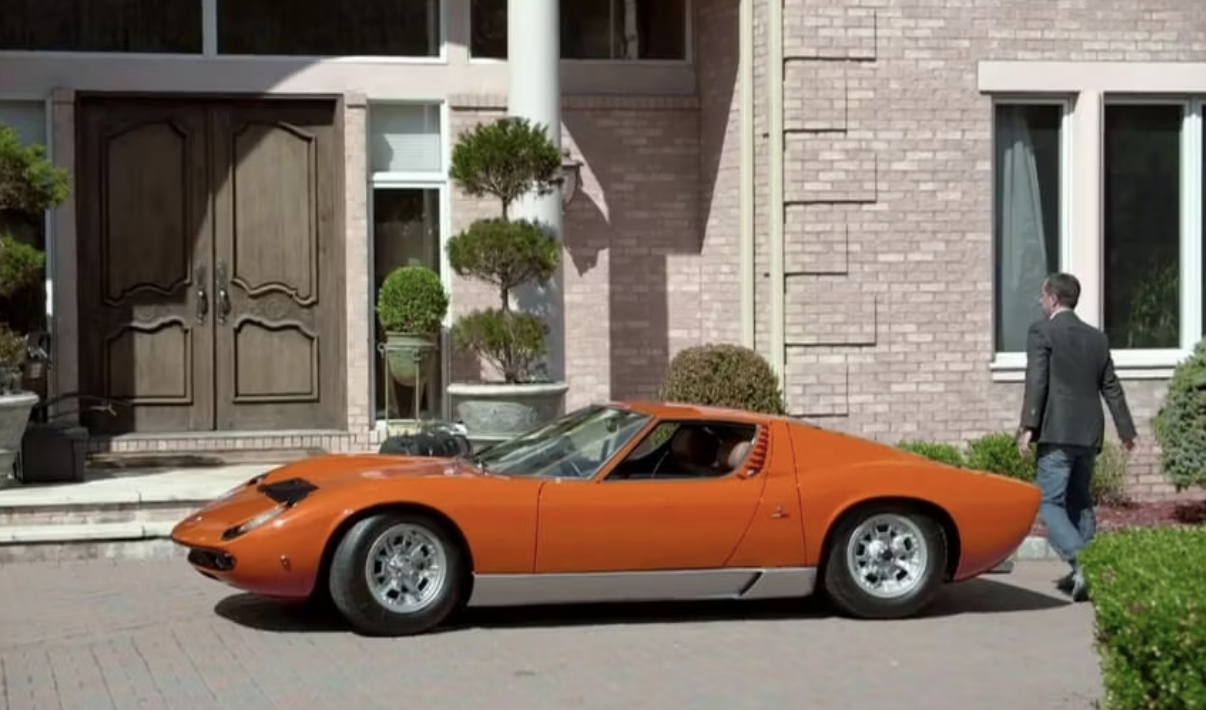 In the rear of the Lambo is a rear-mid-mounted V12 engine that boasts 400 horsepower at least. To drive one of these bad boys, you have to be comfortable with stick shifts because it's a 5-speed manual transmission. Seinfeld drove Chris Rock around in it.
Porsche 911
Whether it's the latest release with the highest performance or a classic model with a great backstory, Jerry Seinfeld is a man (and comedian) who loves Porsches. That's why he bought a 1964 Porsche 911 model.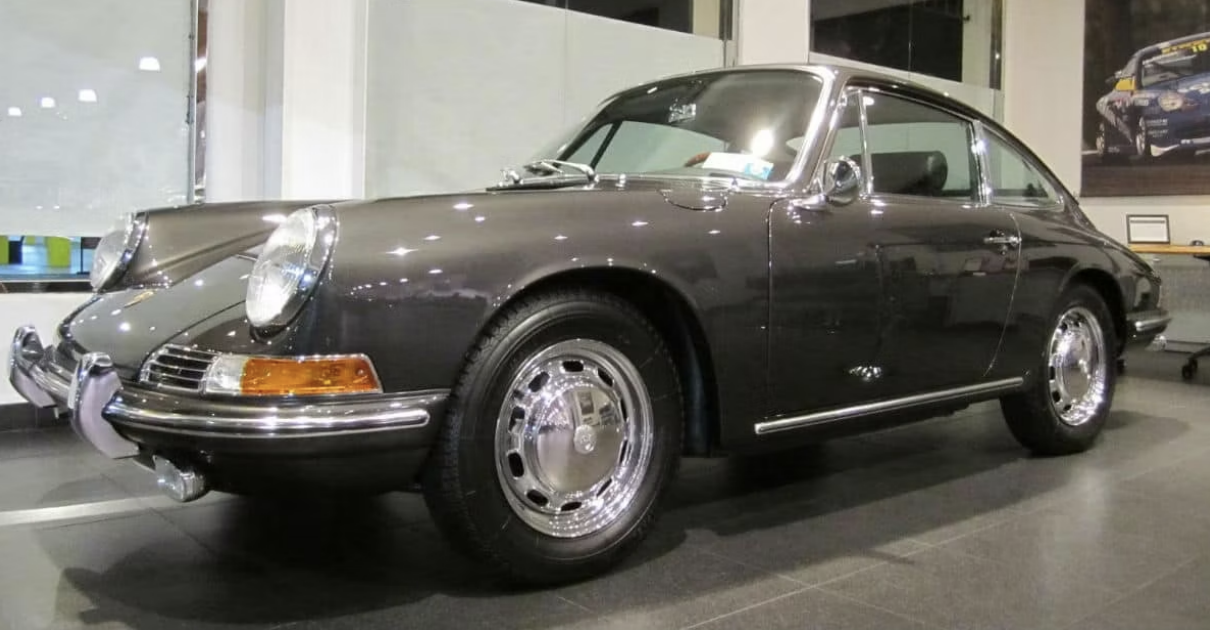 The story goes that this car once belonged to Ferry Porsche, the son of the company's founder. Furthermore, it was one of the first model 911s made by the automaker. To pay tribute to that history, Seinfeld didn't just buy the car. He shelled out nearly $250,000 just to restore it to its former glory.
Jaguar XKE Series 2 E-Type
When Seinfeld chose to drive around with comedian Sarah Silverman, he did so in his Jaguar XKE Series 2 E-Type. This grayish-green model has a value of $70,000 or so. Although it may look a bit small, the straight-6 engine boasts up to 249 horsepower – which is more than the average car today!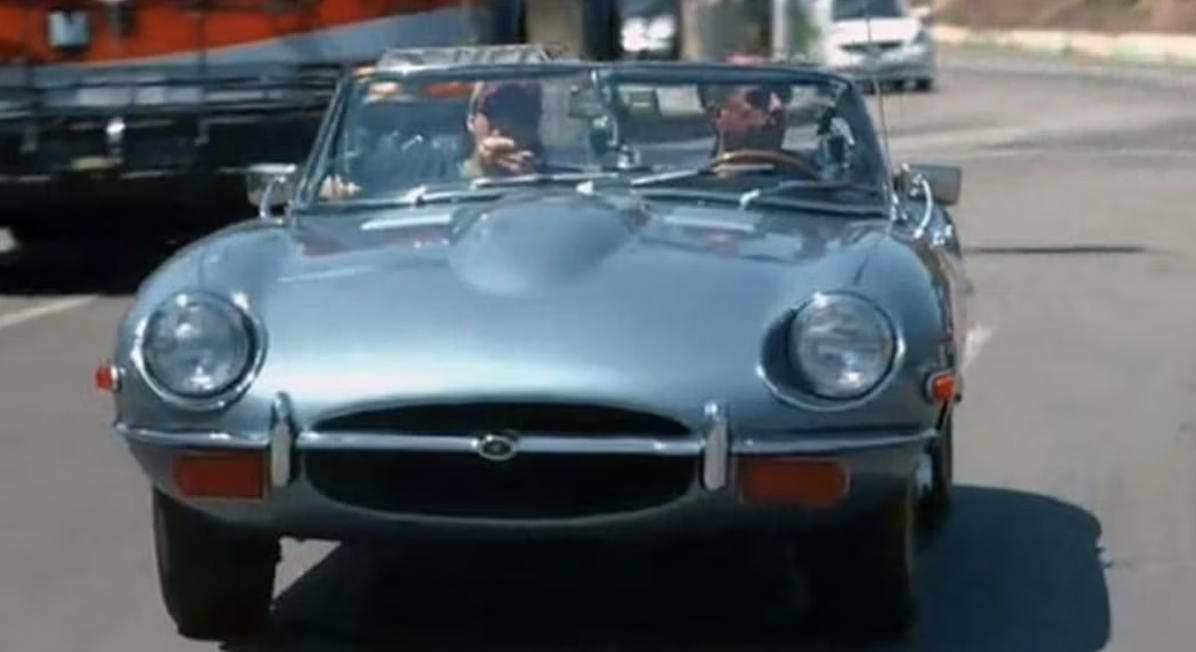 In the year of its release, 1969, only 10,000 or so were made. When compared to the 40,000 Chevrolet Corvettes made that year, the Jag was a fairly rare commodity. Seinfeld and Silverman drove it around Los Angeles to get some food and coffee.
Porsche 911 Turbo S "Flachbau"
In the mid-90s, Porsche came out with its 911 Turbo S model, also known as "Flachbau." Its 3.6-liter turbocharged engine was able to take this road demon up to 175 mph. Furthermore, it only took 4.7 seconds to make it from 0 to 60 mph!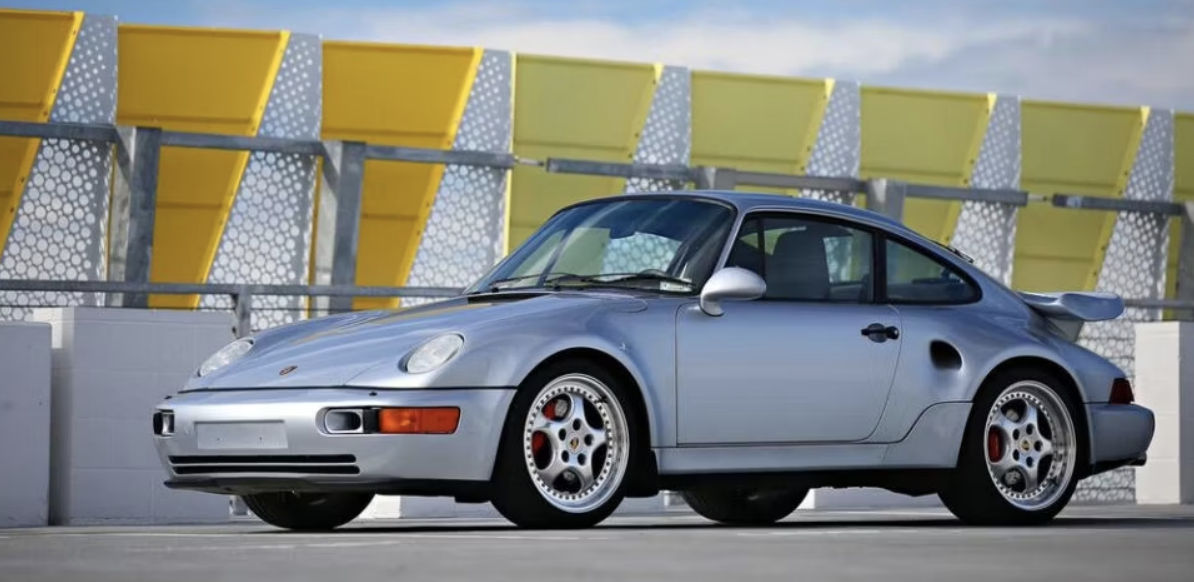 Although Seinfeld loves Porsches, since 2016, he's decided to part ways with quite a few of them. Unfortunately for him (but fortunately for the lucky buyer), this included the 964 Flachbau. In total, he's netted $22 million from the sales.
Porsche Carrera GT
Some of Seinfeld's cars, such as the 356 Gmünd, are quirky. Others, such as the 911 Flachbau, are stylish. The 2004 Porsche Carrera GT below is properly sleek. It's aerodynamic, powerful, and painted the color of night. To drive this, you need a suave personality and plenty of wealth.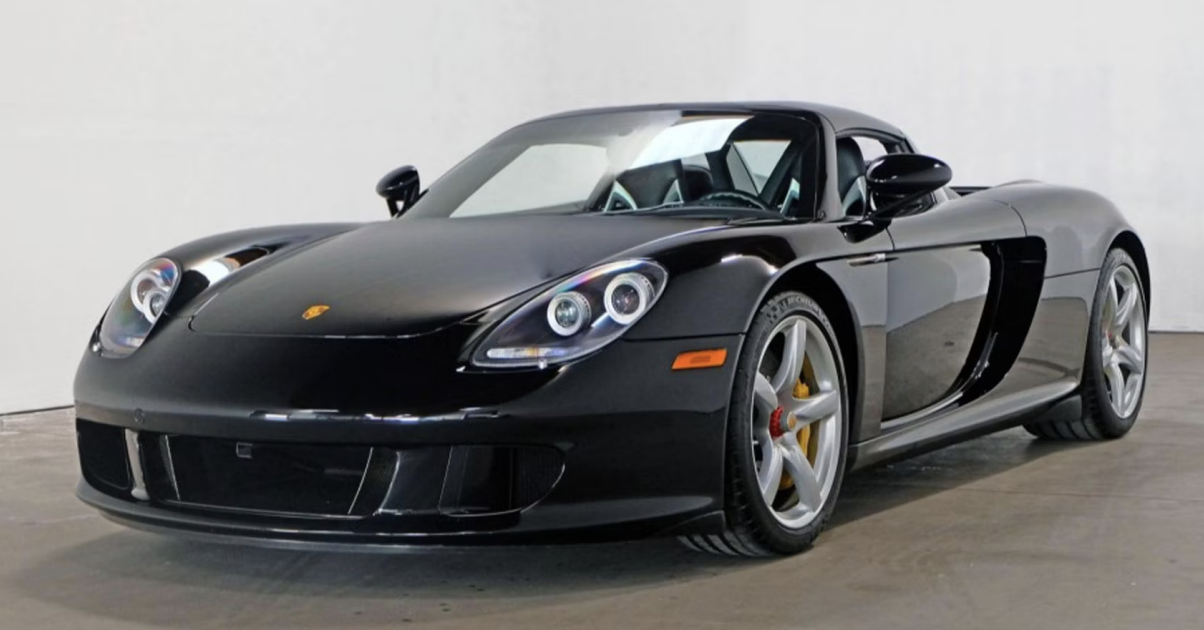 Seinfeld has the latter but not so much the former. So, he decided to put up the V10 engine, 600 horsepower beast for sale. One in mint condition can fetch upwards of $1 million! Plus, whoever buys it has ample documentation to show Seinfeld was the previous owner.
Chevrolet Corvette Stingray
Even if you have 150 cars, you have to choose the right one when you're interviewing the President of the United States. For Seinfeld, that meant a 1963 Chevrolet Corvette Stingray. He drove it up to the White House when picking up President Barack Obama for the 43rd episode of Comedians in Cars Getting Coffee.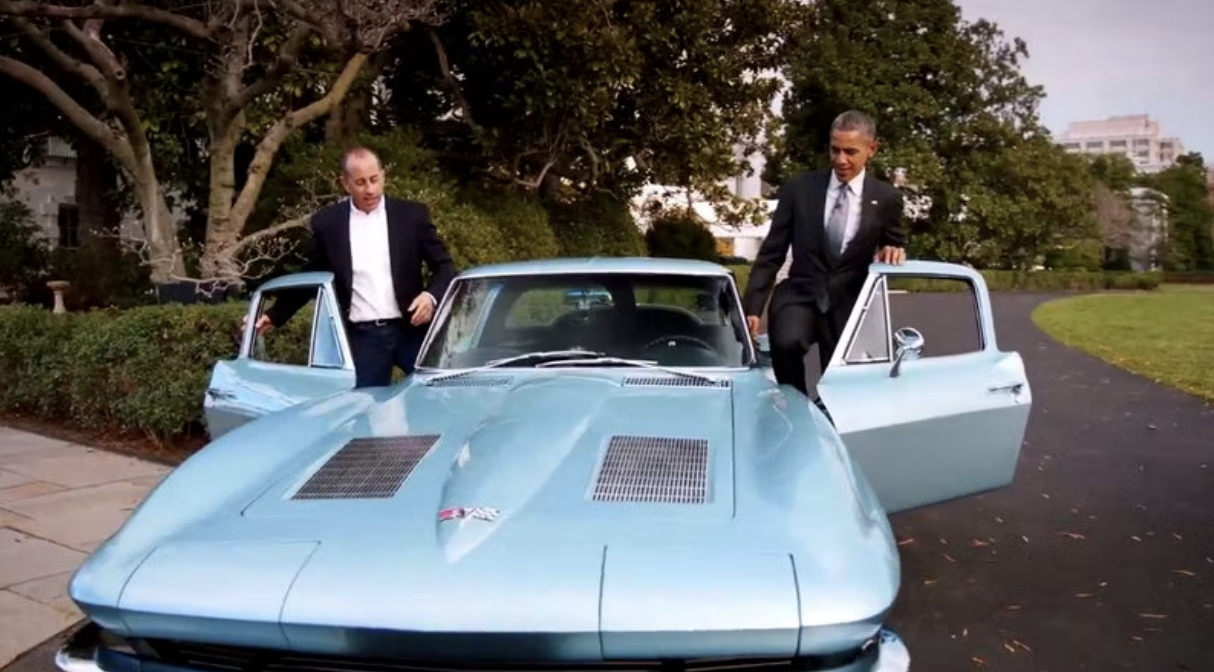 Alongside style, the Corvette packs quite the performance punch. Its 327 V8 engine boasts 250 horsepower. That being said, Jerry wasn't racing at top speed with the president in the passenger seat.
Porsche 959
Most people buy cars to drive on the road. Jerry Seinfeld isn't most people. He buys cars – or at least one car – that you're not allowed to drive on the road. Well, not allowed to legally drive on the road. That's because the US Government requires automakers to send four examples of new cars to test for safety and emissions.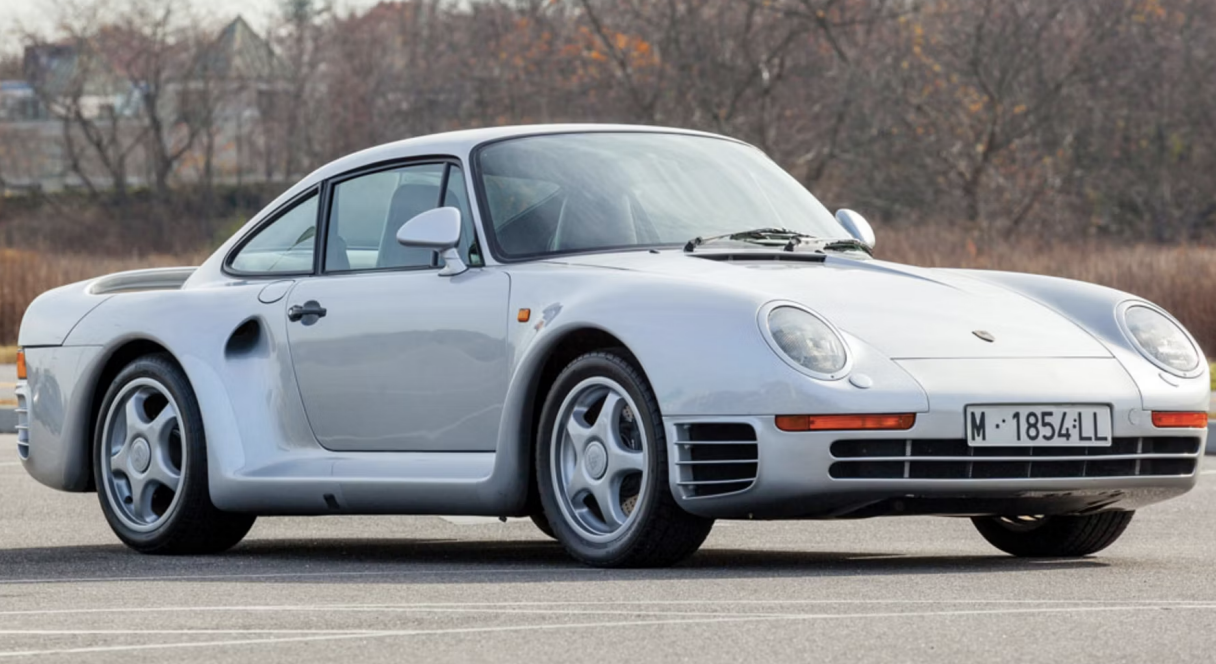 The German automaker didn't do that for its 1983 Porsche 959. Although that may seem odd, the reasoning was quite simple. All 200 cars – the total amount of planned units – were already sold by the time they were ready.
Porsche 911 GT3 RS
Although the 2018 Porsche 911 GTS RS is certainly stylish, its main draw is the performance. It's known to get around the racetrack in record time, and brings that same speed and handling to the streets.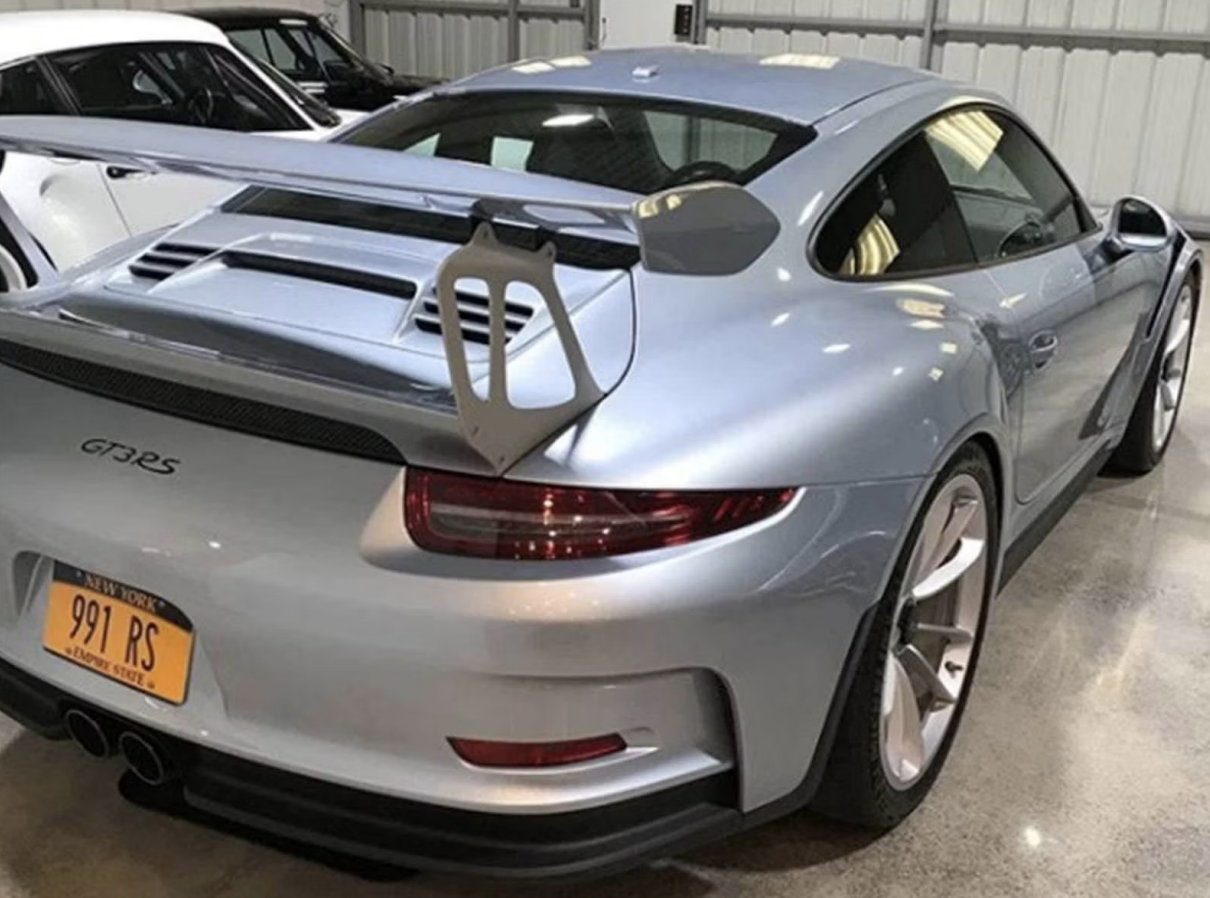 The base model of the car is impressive enough. Seinfeld, however, stepped it up a notch with a custom paint job. That custom paint job involved a nine-layer technique of liquid-metal chrome blue. It added an additional $64,000 to the overall cost. To put that in context, you can buy a brand new Porsche 718 Cayman for a few thousand dollars less than the paint job.
BMW 507 Series II
As you can see from the selection above, Porsches are high up on Jerry's list of favorite cars. That being said, he's also keen on another German automaker: BMW. In particular, his 1957 BMW 507 Series II. This elegant sports car fetches upwards of $1.6 million!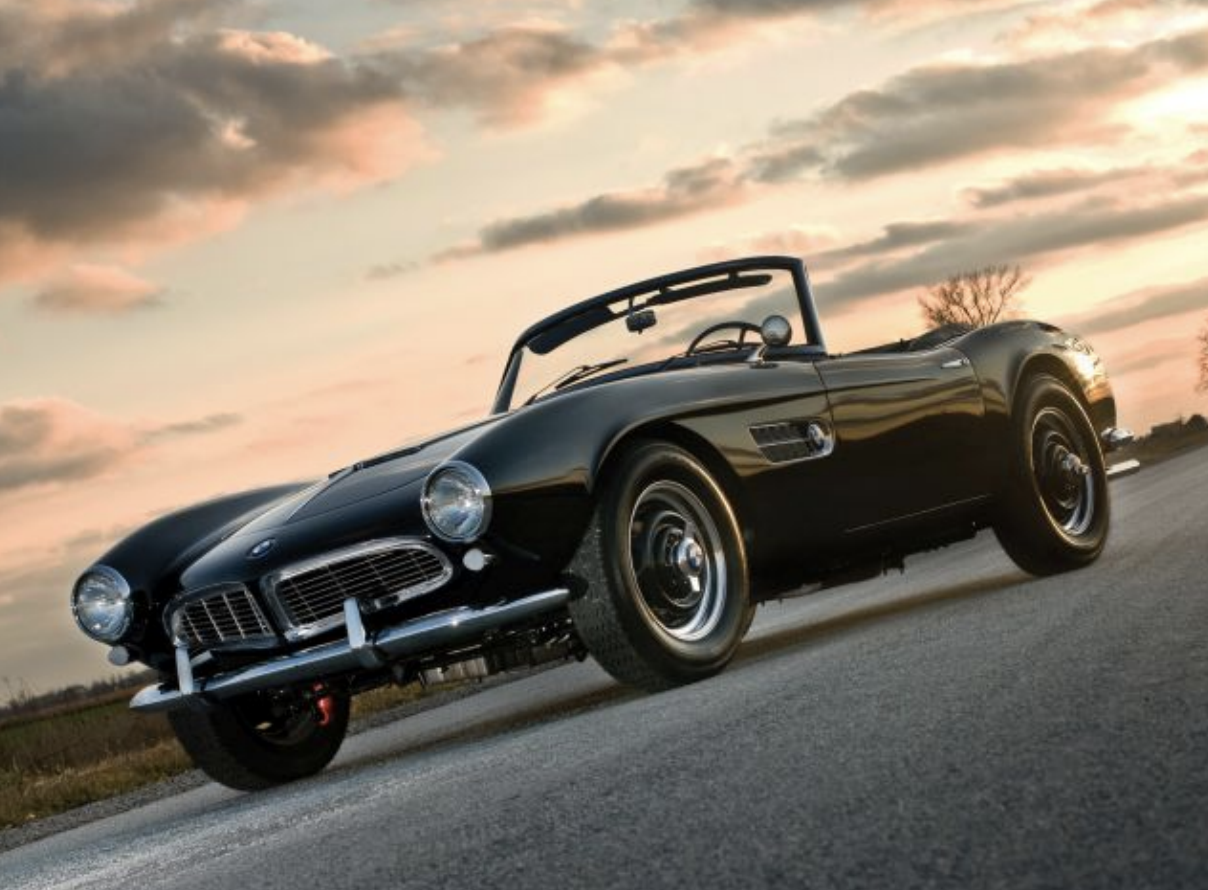 It's easy to see why – the car was far ahead of its time. Its sleek exterior is matched by its luxurious interior. Although it ended up being popular for famous entertainers of the era (Elvis Presley, Fred Astaire, and others), it was ultimately too expensive to keep making.