Jerry Seinfeld's 12 Best-Loved Cars
Iconic comic Jerry Seinfeld is known for being funny and collecting rare and expensive cars. After making people laugh throughout nine seasons of Seinfeld, he is now laughing all the way to the bank while buying all the cars he can get his wealthy hands on. The car-obsessed comedian now has 150 vehicles. Read on to meet a few of the different cars he proudly owns.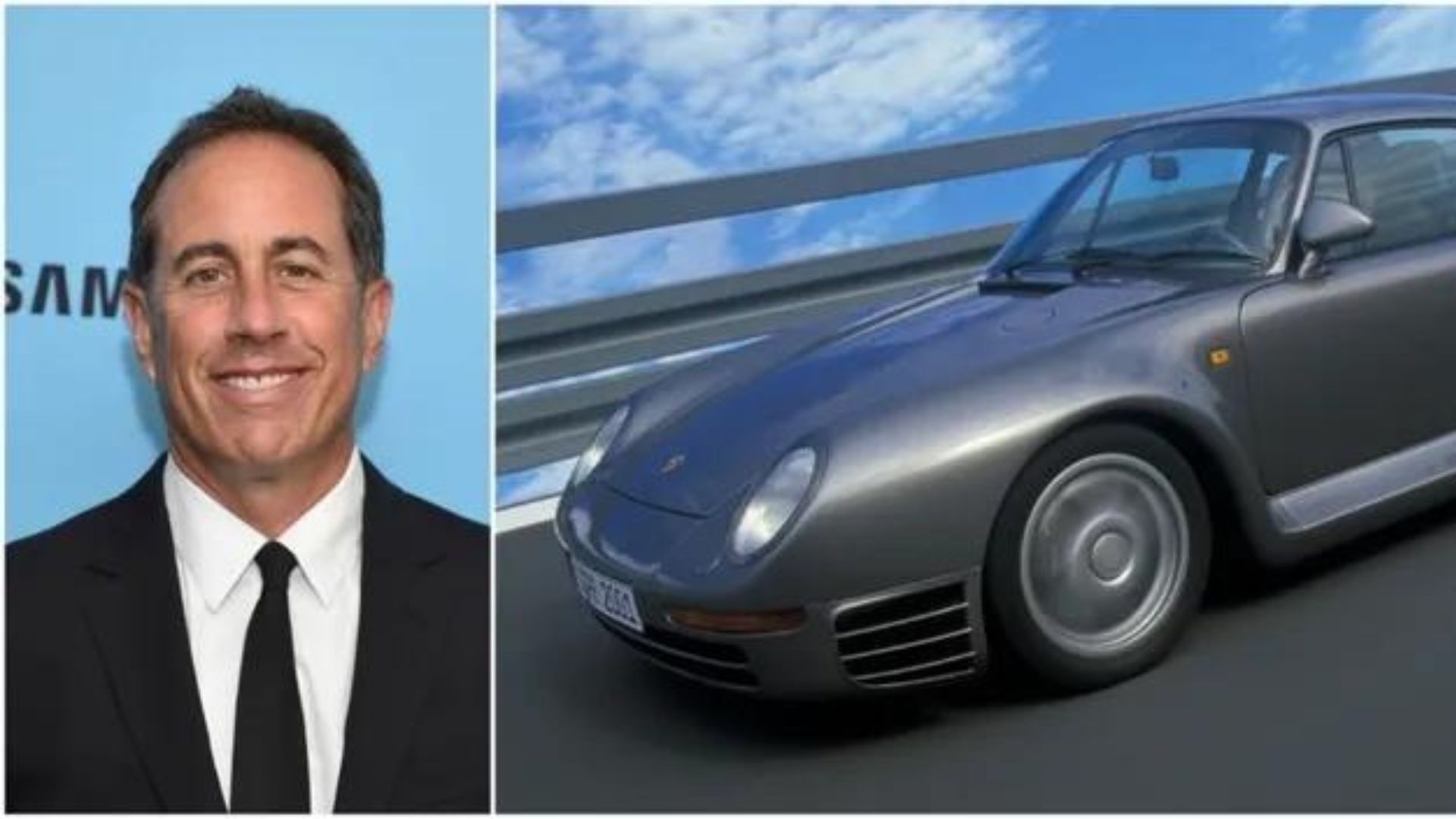 Seinfeld's 356 Porsche "Gmünd"
Considered the oldest and most expensive car in Seinfeld's garage, the Porsche 356 (or "Gmünd") is more than seven decades old. Priced at $700,000, this 1949 model could sell for more if Jerry offered it up for auction.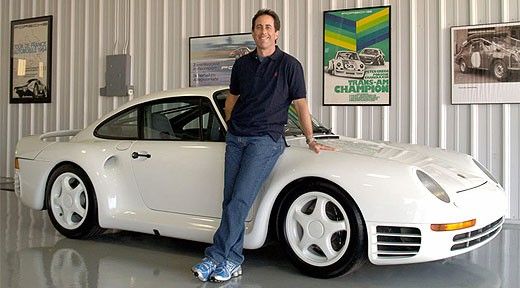 "Gmünd" is the name of a region in Germany. The 356 was named after this place because it was the last vehicle produced in that region before Porsche transferred its operations to Zuffenhausen. In case you're wondering, Jerry used the Gmünd to pick up Jay leno.
Seinfeld's Acura NSX
Since Seinfeld has more than 150 cars, it's natural to expect that he might give away some of them to the less fortunate. Though he did give one as a gift, he did so to someone more fortunate than us – fellow comic Bob Einstein. Thanks to Jerry, he now owns this sleek 2017 Acura NSX.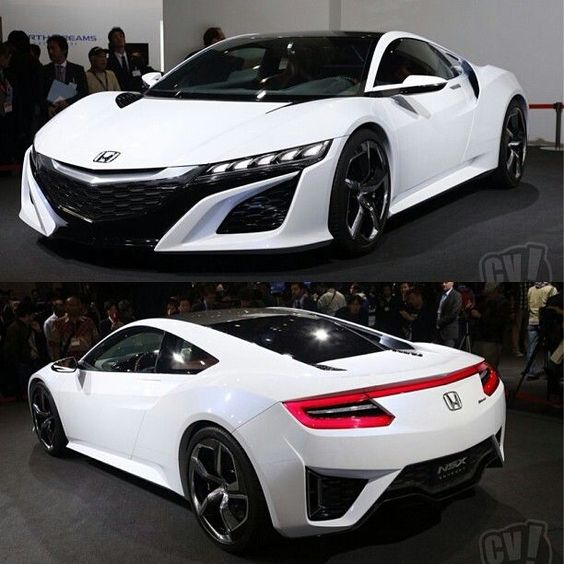 The car boasts an impressive 573 horsepower V6 engine with twin turbos. Oddly enough, a 1991 version of this vehicle made a cameo on Seinfeld's popular sitcom.
Seinfeld's Porsche 911S
Seinfeld adores cars because of their speed and power and is obsessed with their history, style, and quirkiness. One of his most cherished possessions is this 1970 Porsche 911S. It didn't cost as much as the other cars in his collection, but it boasts 200 horsepower, which is pretty impressive for its time.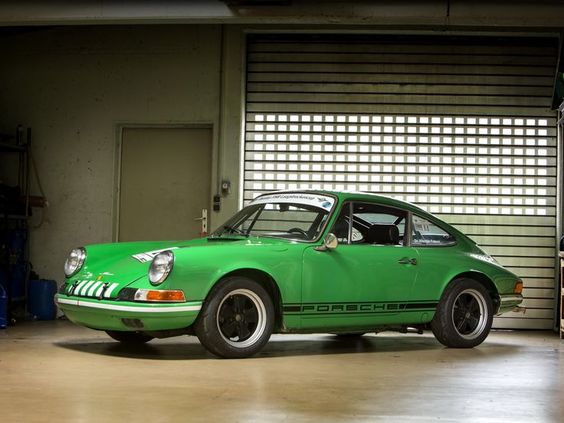 It's not a lot relative to most cars now, but it was significant at the time of its release. Seinfeld used that 200-horse powered car to pick up comedy giants Mel Brooks and Carl Reiner.
Seinfeld's Lamborghini Miura
Having a Lamborghini in your garage is a sign that you've made sound financial decisions in life. You're probably set for life, and if it's a $1.6 million Lambo in your garage, it certainly earns you bragging rights. Considering that only a thousand of these 1969 Miuras were made, we're sure Seinfeld has boasted more than once.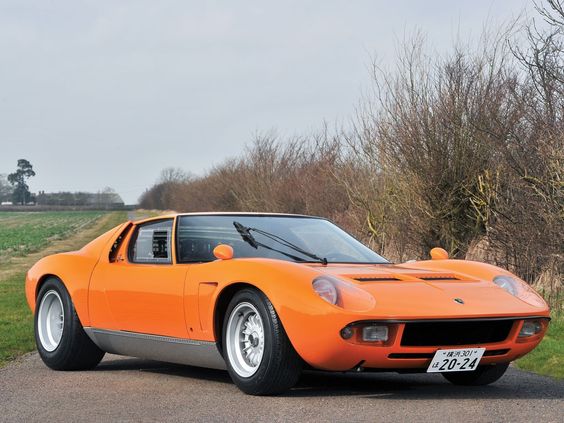 Add in the V12's rear-mid-mounted engine and the 400 horsepower it offers, and you have everything a comedian could ever hope for in a car. The downside is its five-speed manual transmission. The upside is that Chris Rock was driven in this car by Seinfeld himself.
Seinfeld's Porsche 911
What else could Seinfeld do with his sitcom money and residuals but buy a 1964 Porsche 911 model? Only a high-performing classic car deserves an equally high-performing classy comedian.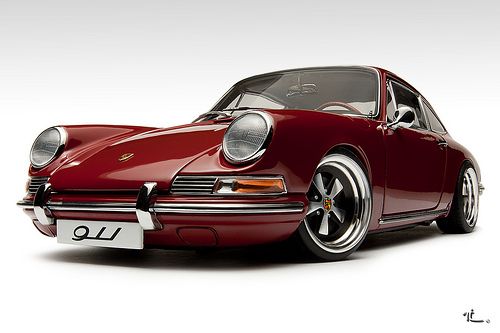 Apparently, Seinfeld's Porsche once belonged to Ferry Porsche, the son of the founder of Porsche. It was also one of the initial 911s models the automaker produced. Given Seinfeld's financial capability, he not only purchased the car but also spent $250,000 to restore it to its former glory.
Seinfeld's Jaguar XKE Series 2 E-Type
If you were Seinfeld, you wouldn't mind getting food and coffee while driving a $70,000 Jaguar XKE Series 2 E-Type with comedian Sarah Silverman, would you? That's exactly what happened in one of his Comedians in Cars Getting Coffee episodes.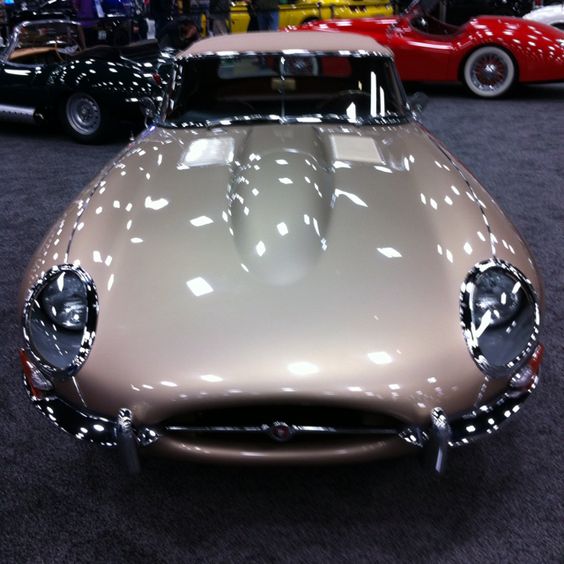 The two hung out in a grayish-green model that looked small but actually had a 249-horsepower straight-6 engine. A mere 10,000 such cars were released in 1969, making this machine an incredibly rare possession. We're getting a little envious now!
Seinfeld's Porsche 911 Turbo S "Flachbau"
During the mid-1990s, Porsche released the "Flachbau," also known as the 911 Turbo S model. Thanks to its turbocharged 3.6-liter engine, it can go up to 175 mph. Plus, it takes less than five seconds to go from zero to sixty mph – a speed faster than Seinfeld can deliver his punchlines!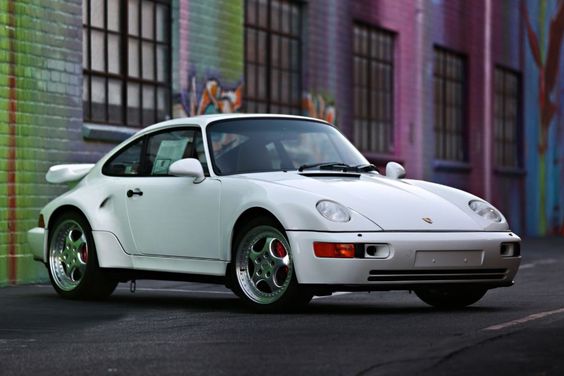 Unfortunately, he had to part ways with this model. Fortunately, he didn't lose anything because he was able to net more than $20 million when he made the sale. That's pretty impressive for an old, used car! 
Seinfeld's Porsche Carrera GT
Seinfeld knows just when to let go of a beloved vehicle and why. Though he loved the quirky 356 Gmünd, the stylish 911 Flachbau, and the powerfully sleek and aerodynamic 2004 Porsche Carrera GT, he needed to part with the latter.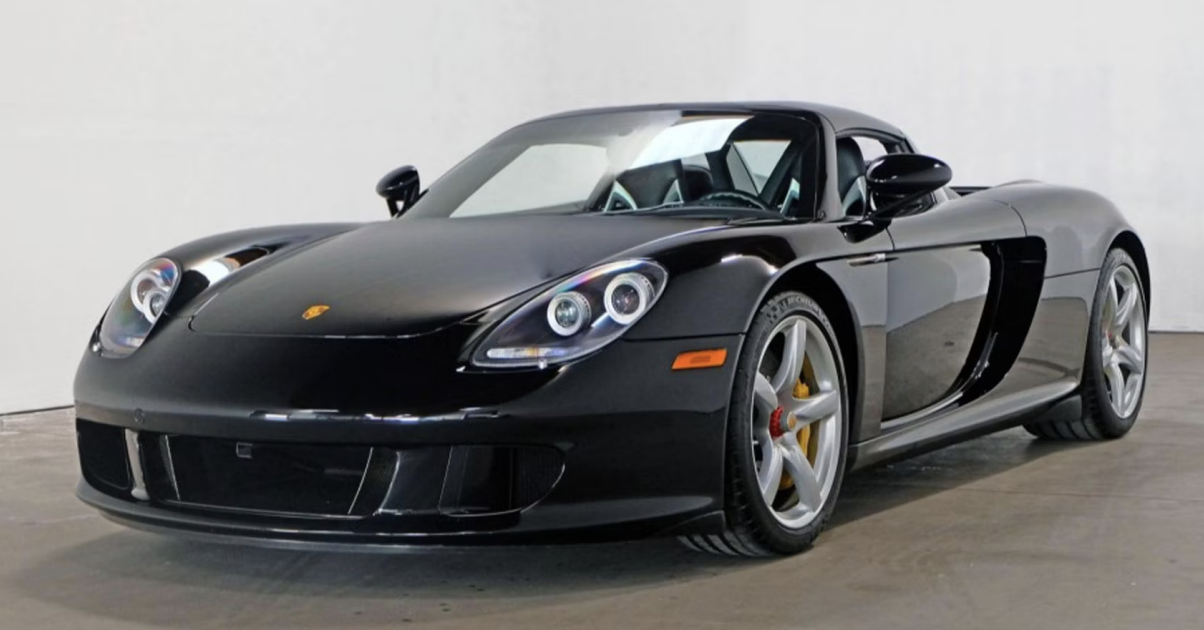 One look at it, and you can see that this car requires a sophisticated personality and tons of wealth. Since Seinfeld is aware he only has the latter, he offered this beast and its 600 horsepower V10 engine for sale. You'd only need more than a million dollars to buy it.
Chevrolet Corvette Stingray
Even if you have 150 cars, you have to choose the right one when you're interviewing the President of the United States. For Seinfeld, that meant a 1963 Chevrolet Corvette Stingray. He drove it up to the White House when picking up President Barack Obama for the 43rd episode of Comedians in Cars Getting Coffee.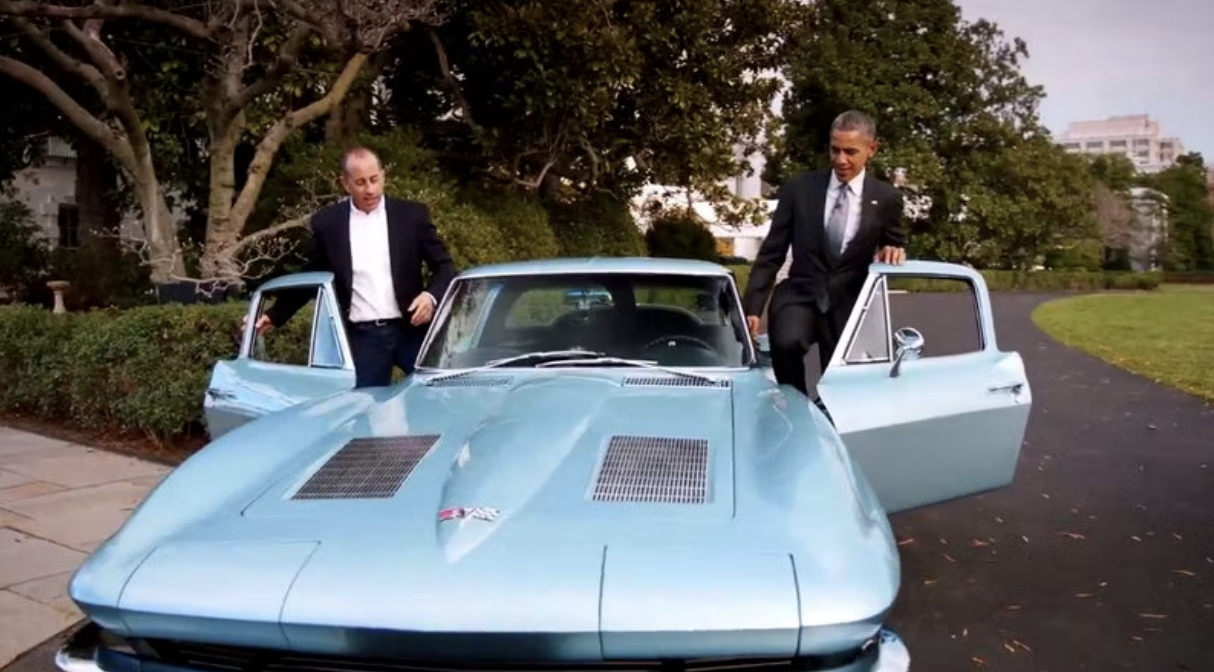 Alongside style, the Corvette packs quite the performance punch. Its 327 V8 engine boasts 250 horsepower. That being said, Jerry wasn't racing at top speed with the president in the passenger seat.
Porsche 959
Most people buy cars to drive on the road. Jerry Seinfeld isn't most people. He buys cars – or at least one car – that you're not allowed to drive on the road. Well, not allowed to legally drive on the road. That's because the US Government requires automakers to send four examples of new cars to test for safety and emissions.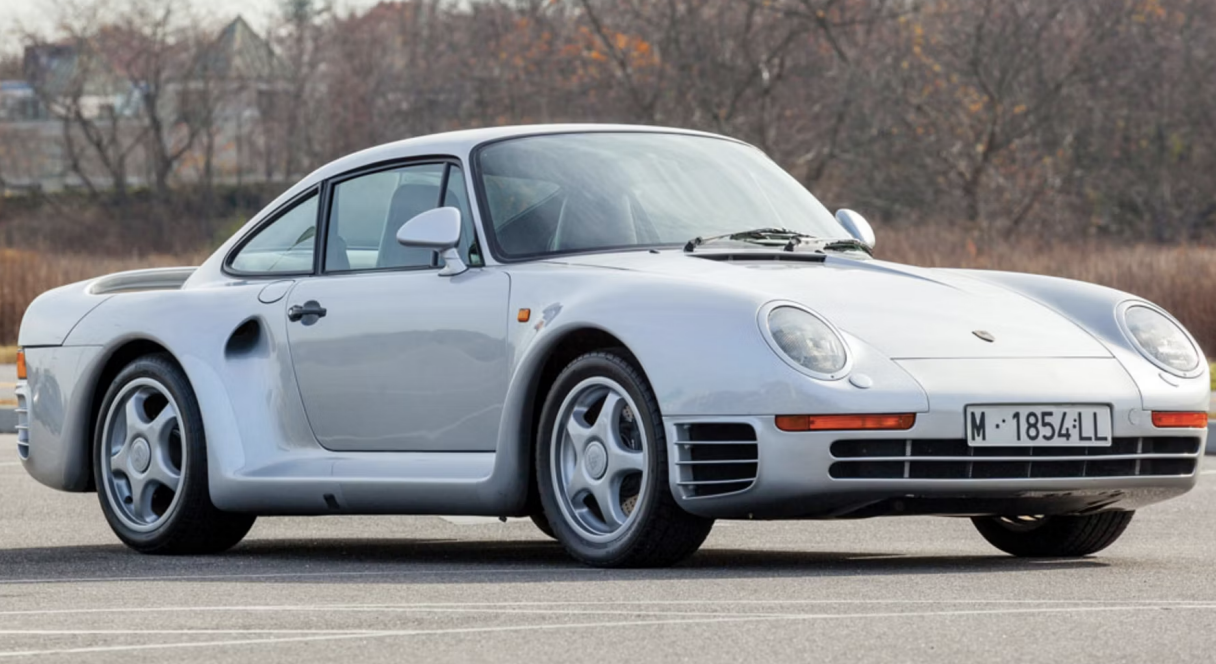 The German automaker didn't do that for its 1983 Porsche 959. Although that may seem odd, the reasoning was quite simple. All 200 cars – the total amount of planned units – were already sold by the time they were ready.
Porsche 911 GT3 RS
Although the 2018 Porsche 911 GTS RS is certainly stylish, its main draw is the performance. It's known to get around the racetrack in record time, and brings that same speed and handling to the streets.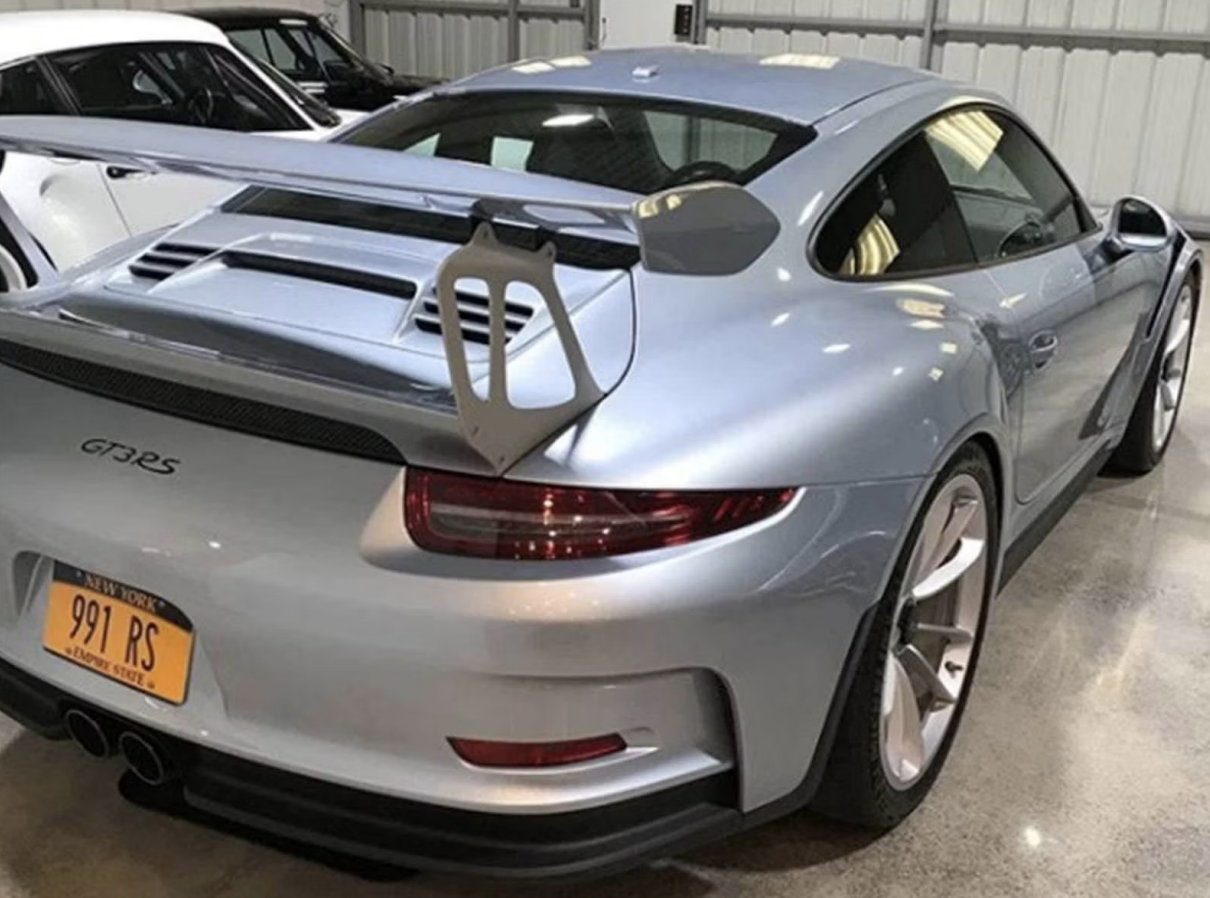 The base model of the car is impressive enough. Seinfeld, however, stepped it up a notch with a custom paint job. That custom paint job involved a nine-layer technique of liquid-metal chrome blue. It added an additional $64,000 to the overall cost. To put that in context, you can buy a brand new Porsche 718 Cayman for a few thousand dollars less than the paint job.
BMW 507 Series II
As you can see from the selection above, Porsches are high up on Jerry's list of favorite cars. That being said, he's also keen on another German automaker: BMW. In particular, his 1957 BMW 507 Series II. This elegant sports car fetches upwards of $1.6 million!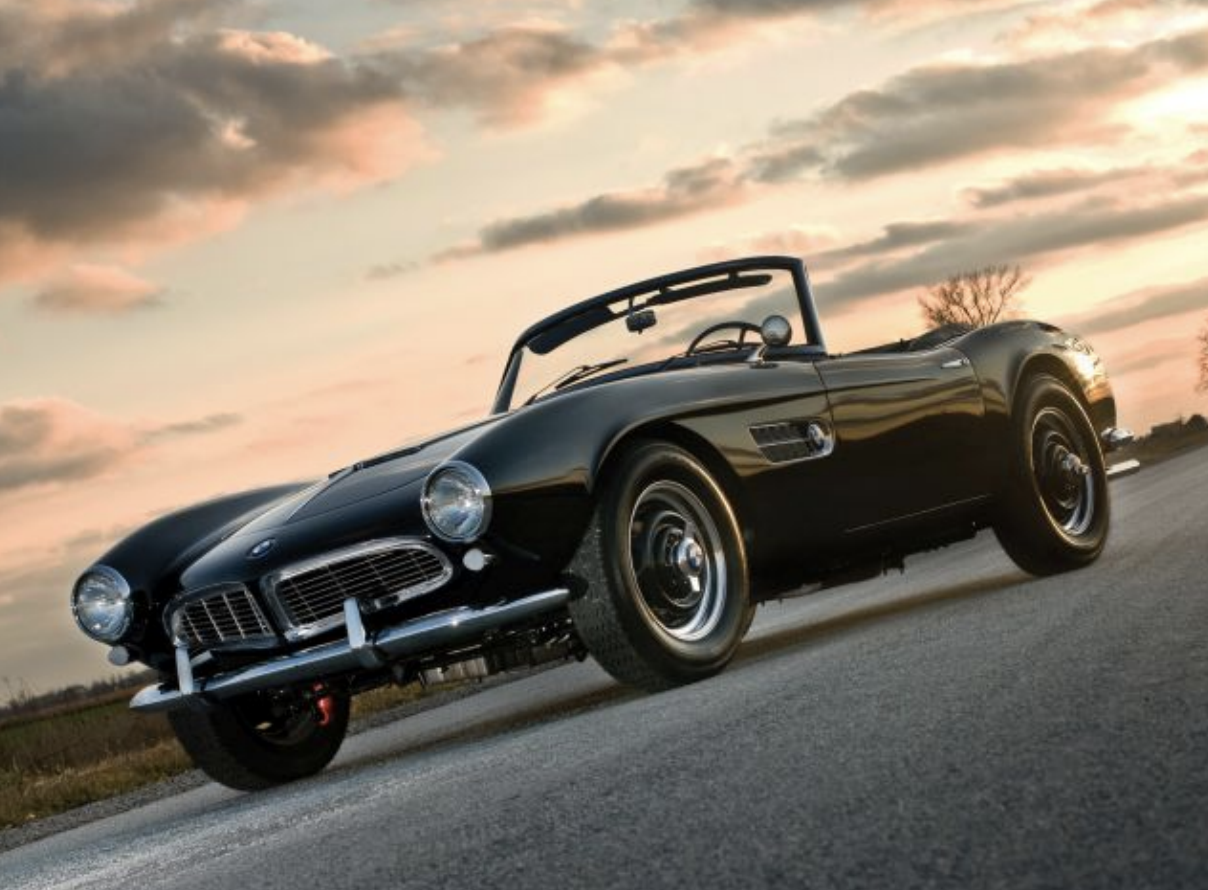 It's easy to see why – the car was far ahead of its time. Its sleek exterior is matched by its luxurious interior. Although it ended up being popular for famous entertainers of the era (Elvis Presley, Fred Astaire, and others), it was ultimately too expensive to keep making.