Car Collectors Find 60 Vintage Cars Worth More Than $15 Million That Have Been Left Neglected For 50 Years
Roger Baillon, an entrepreneur from France, had hidden a treasure trove of classic cars at his farm 50 years ago. Now, two brothers have uncovered the gems and are feeling ecstatic about their discovery.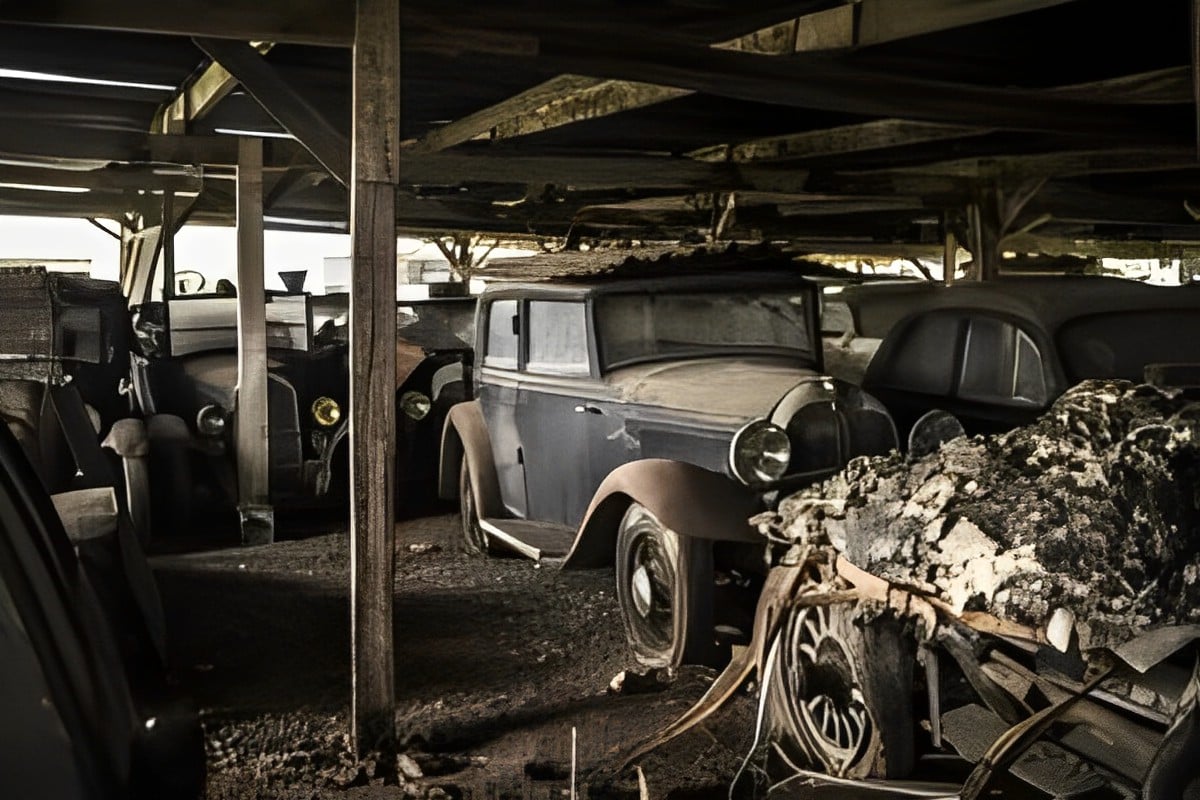 Thanks to modern technology and our human curiosity, we are increasingly confident to explore and uncover the unknown.
A Wealthy Businessman's Dream of Preserving Pre-War Automobiles 
Roger Baillon was a successful businessman in the transportation industry with a unique ambition – to assemble a collection of the best pre-war cars in the world and display them in a museum for all to admire.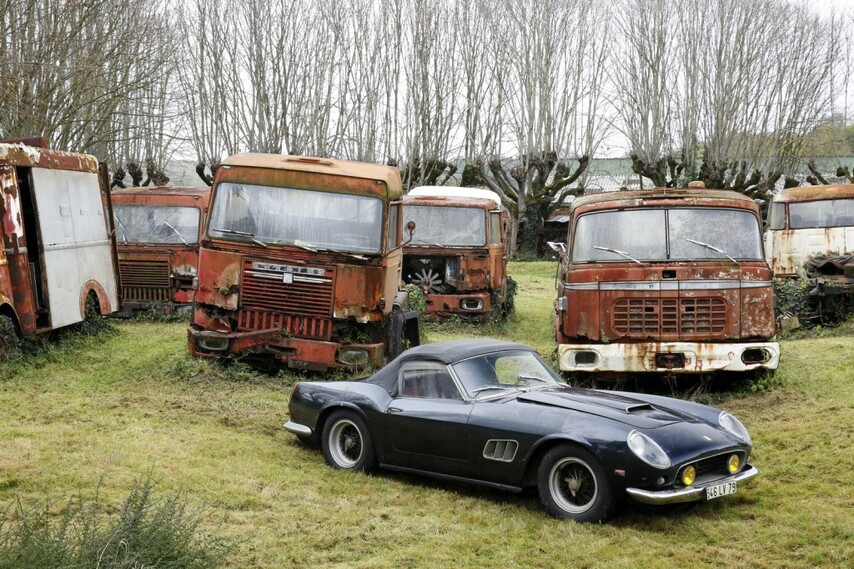 His passion for cars led him to seek out these historical vehicles and restore them to their former glory to preserve them for future generations. His ambition was as grand as his wealth, and he succeeded in assembling a stunning collection of vintage automobiles.
Discovering a Passion for Fine Automobiles: The Baillon Car Collection 
At the peak of his success in the 1950s, Roger Baillon's fascination with fine automobiles led him to restore a roadster and enter it in high-class car shows. Little did he know that this seemingly small interest would soon blossom into a lifelong passion, resulting in the renowned Baillon Car Collection.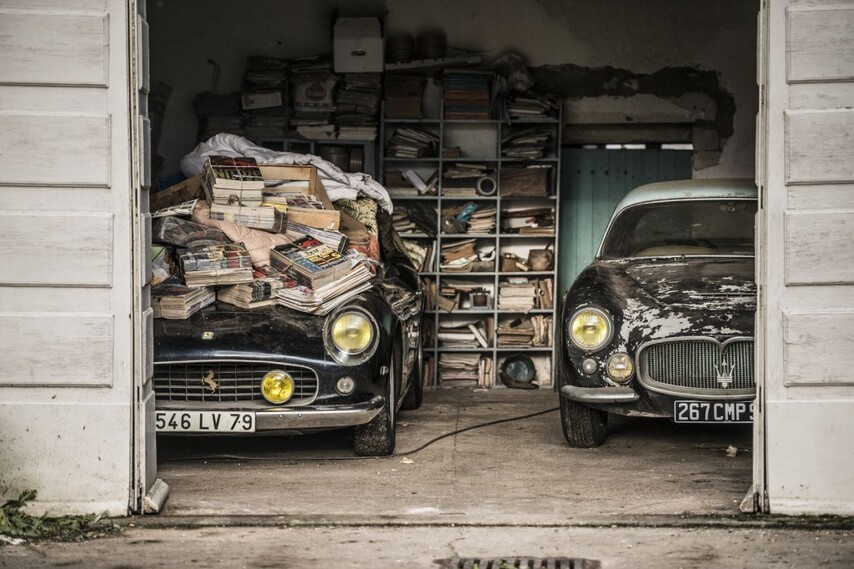 Throughout the years, Roger's collection grew to include some of the most exquisite vintage cars known to man. From classic hardtops to sporty convertibles and Talbot-Lagos, the collection became a symbol of his tireless dedication to his beloved hobby.
You Won't Believe the Rare Automobiles Discovered in a French Barn! 
In the mid-20th century, Roger Baillon was on a mission to acquire the most sought-after, rare automobiles. His collection grew to an astonishing 120 cars, many with remarkable histories.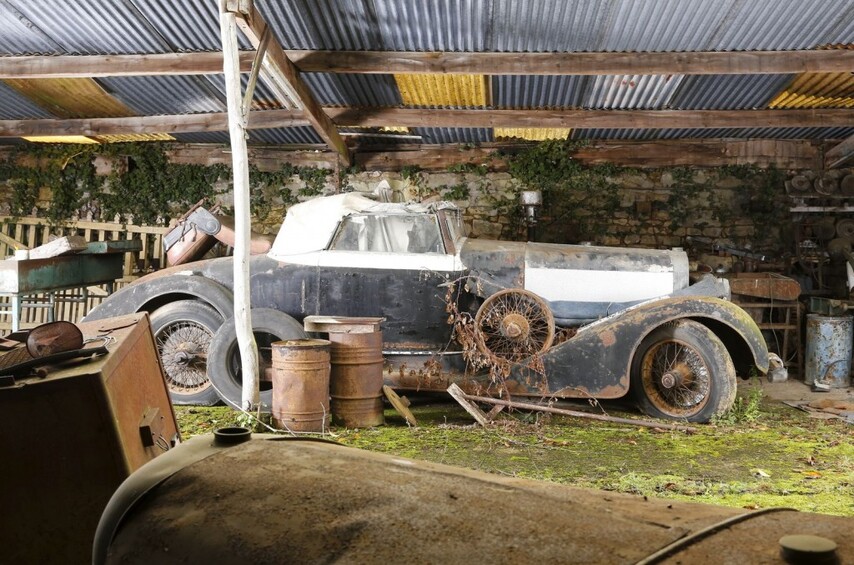 Including some all-time classic cars, each one was a marvel to behold. Even more amazing was that these cars had been tucked away in a barn in France, undisturbed for over half a century. This incredible find is now being lovingly restored, allowing us to get a glimpse into the past and marvel at the engineering wonders of yesteryear.
Ride in the Luxury of Kings and Stars 
Take a ride in the lap of luxury with two of the world's most iconic cars – the Talbot-Lago T26 convertible and the Ferrari 250 GT.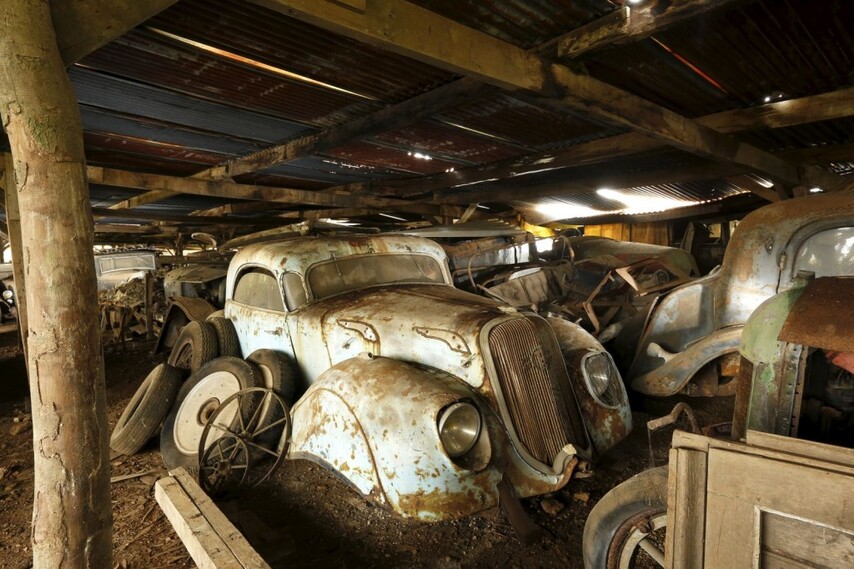 Both cars have a remarkable history, with the Talbot-Lago T26 formerly owned by the esteemed Egyptian King Farouk and the Ferrari 250 GT gracing the big screen with Hollywood stars such as Jane Fonda and Shirley MacLaine. Whether you're looking for a classic piece of history or a car fit for the stars, these two vehicles are a must-have for any car enthusiast.
A Fallen Tycoon: The Tragic Tale of Roger Baillon 
Roger Baillon had it all. A successful entrepreneur, he was surrounded by wealth, success, and admiration. Little did he know, his fortune was to be fleeting. Despite his best efforts, his businesses and wealth eventually deserted him, leaving him in a state of despair.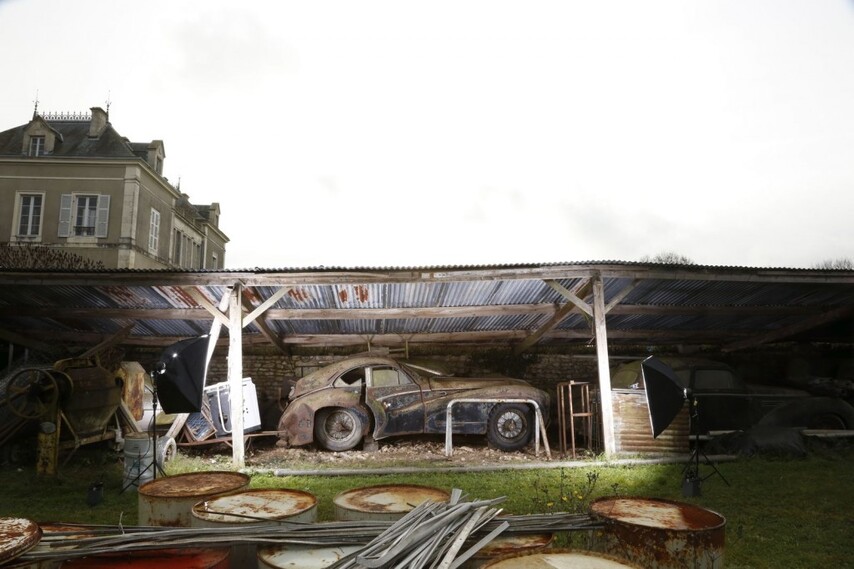 A man who once had it all was left with nothing but memories of what once was. The tragedy of Roger Baillon serves as a solemn reminder of how quickly success can come and go.
Unbelievable Discovery of Rare Maserati 
After being forced to sell half of his car collection, Roger Baillon paused the restoration of the remaining automobiles. However, he managed to store them in structures built around his family's farm in France.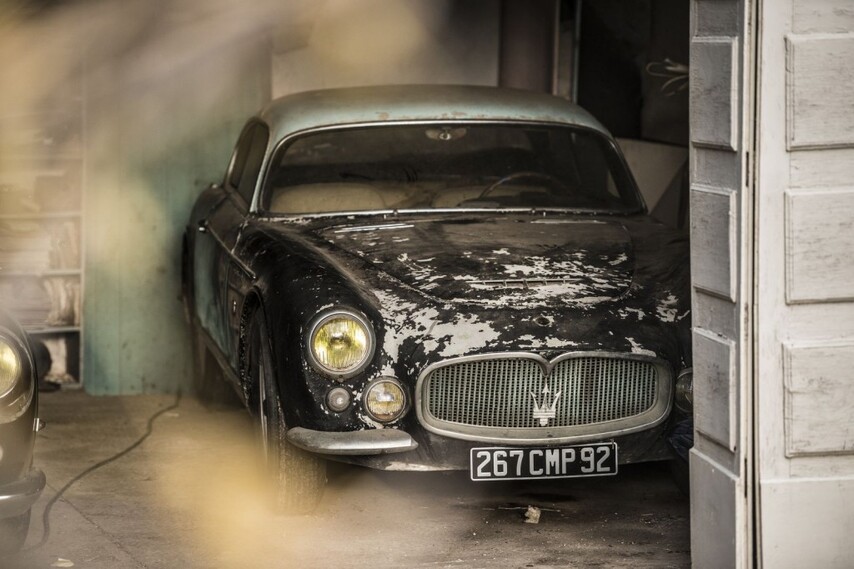 Recently, an incredible find was made – one of only three Maseratis in the world! This remarkable discovery has left many car enthusiasts amazed. With its unique features, this Maserati is certainly a treasure that no one expected to find. It is truly a sight to behold!
A Passionate Collector and His Incredible Collection 
Roger Baillon was an avid collector with a passion for automobiles. His collection was a treasure trove of vintage cars, meticulously maintained and carefully documented. Every detail of each vehicle was meticulously recorded, making sure that its story was preserved for future generations.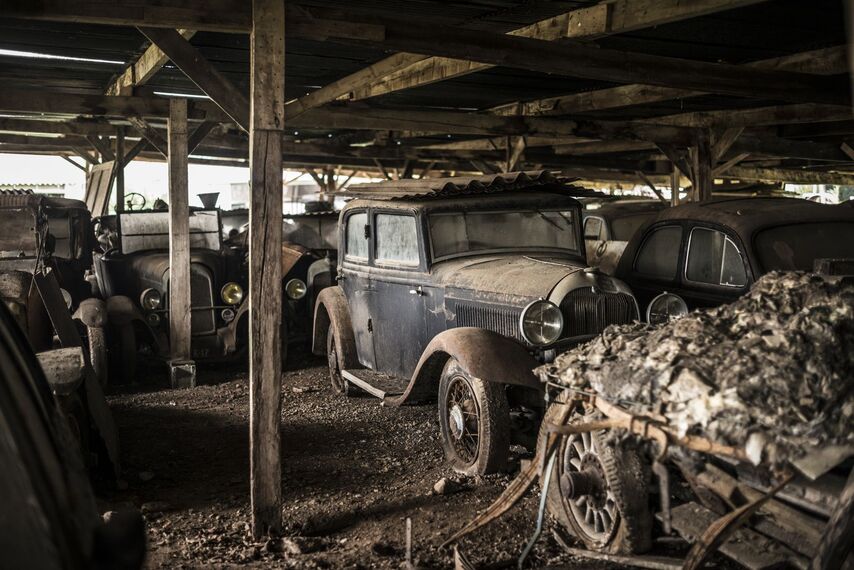 He was immensely proud of his collection, believing it uniquely represented automotive history. Roger Baillon was a passionate collector who cared deeply about preserving the history of every car in his collection.
Uncovering a Hidden Treasure: The Baillon Collection 
It was the dream of Roger Baillon to own an amazing collection of rare cars. But sadly, his passion was not shared by his son, and the world almost forgot about this incredible collection.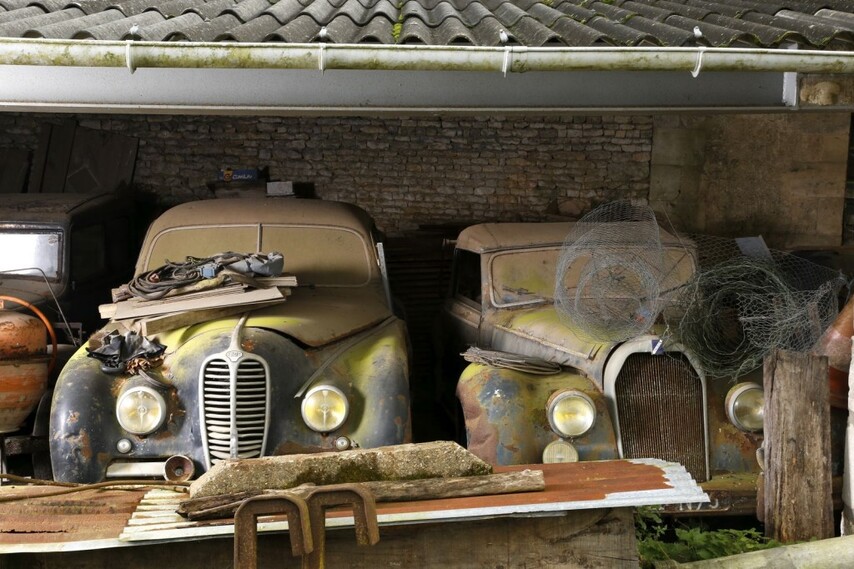 After Roger passed, and with the subsequent passing of his son, the fate of this collection was uncertain. But now, with the help of two French auctioneers, the Baillon Collection is being unveiled to the world. From Talbot-Lagos to Ferraris, these stunning vehicles are finally ready to take center stage!
Unexpected Inheritance Leads to Jaw-Dropping Surprise! 
When Baillon's grandsons heard the news about their unexpected inheritance, their minds raced with possibilities. But little were they aware of the extent of what awaited them when they arrived at the family farm.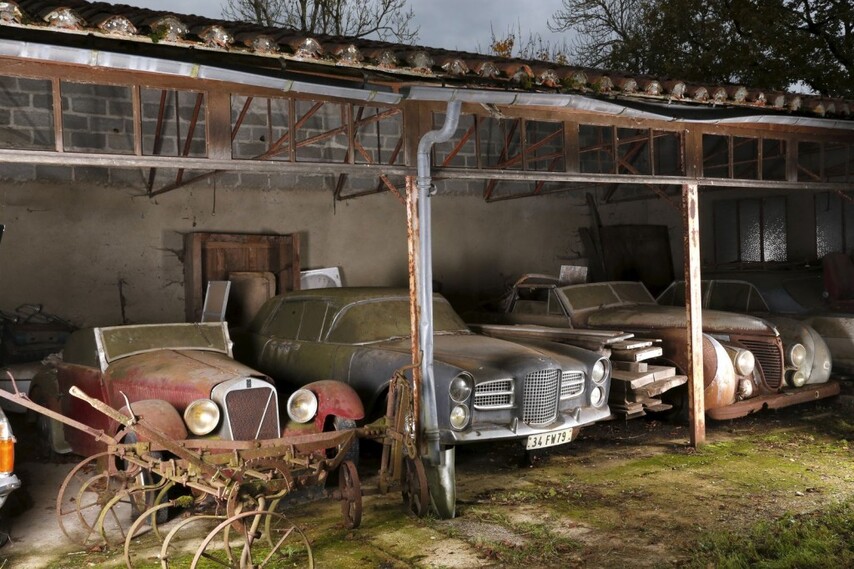 They were gobsmacked when they saw the amazing collection of cars their grandfather had lovingly assembled that had now been passed down to them. Completely overwhelmed, they had no idea what to do with their newfound fortune. They were certainly in a state of shock as they came face to face with their inheritance.
Rare Automobiles Valued by Artcurial Motorcars 
The Baillon family had an incredible legacy of rare and valuable automobiles, and now it was time to unlock their true worth. The grandsons of Roger Baillon reached out to the experts at Artcurial Motorcars, asking them to come and assess the value of the cars.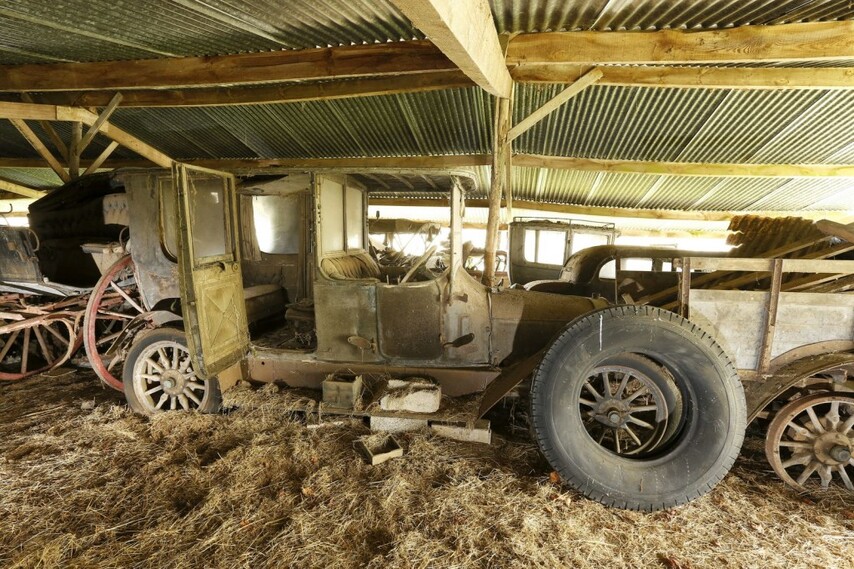 This was a momentous occasion, as the cars had been untouched and unvalued for almost 60 years. Now, the Baillon family could finally find out the true worth of their remarkable collection. Artcurial Motorcars were ready to take on the challenge and put a price tag on these rare automobiles.
Unbelievable Sight Awaits Car Enthusiasts 
When the assessors arrived, they were in awe of the incredible collection that lay in front of them. It was as if they had been transported to a car enthusiast's paradise. Gleaming in the sunlight were vehicles that they had only heard about but had never seen in person.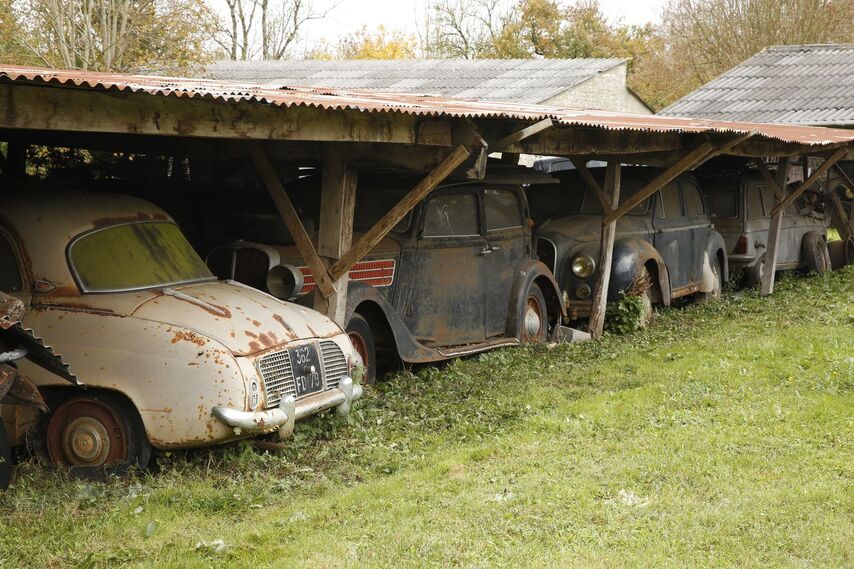 From vintage classics to the latest models, it was a sight to marvel at! The assessors were speechless, unable to comprehend the sheer magnitude of the collection before them. It was an unbelievable sight for any car enthusiast.
Unbelievable Unearthing of Rare Automobile Collection
As the specialists explored the barns and outbuildings, they could barely believe their eyes. They had stumbled upon a collection of vintage automobiles, estimated to be worth upwards of $15 million!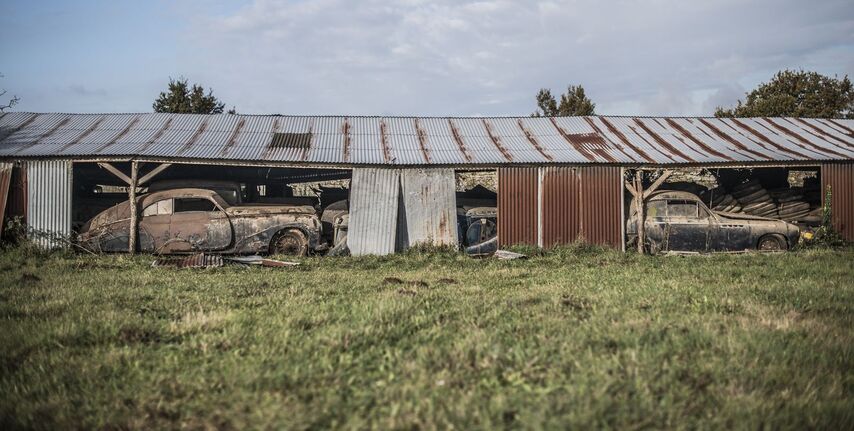 One of the experts remarked that these forgotten "sleeping beauties" were "clothed in the precious patina of time gone by" and would surely arouse the passions of car, art, and history enthusiasts. This incredible find was so unique and rare that it's unlikely such a treasure will ever be unearthed again.
Uncovering a Hidden Legacy - Rare Cars from the Past 
Discovering a hidden legacy is an exciting adventure that many dream about. For two grandsons, this dream became a reality as they uncovered a collection of the rarest cars in the world.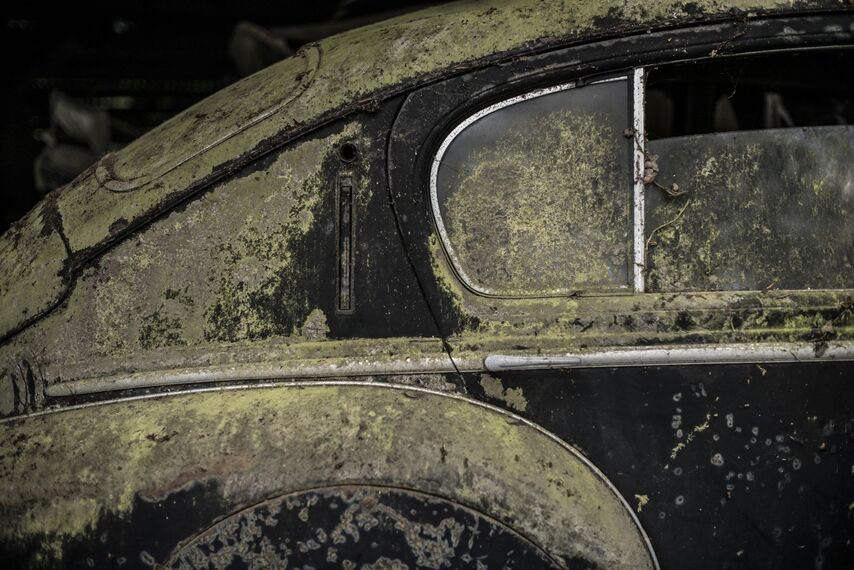 These cars, long thought to be lost and forgotten, have a unique past, making them special in every way. Uniting them together is the common thread of history that binds each car and connects them to the past. These rare cars are a reminder of the surprises that life can bring!
Unveiling a Timeless Beauty: The Talbot Lago T26 Hardtop 
Truly a sight to behold, this classic Talbot Lago T 26 hardtop is a car lover's dream come true. One of the rarest cars ever made, it is an incredibly special automobile that easily captivates its audience with its timeless beauty and graceful curves.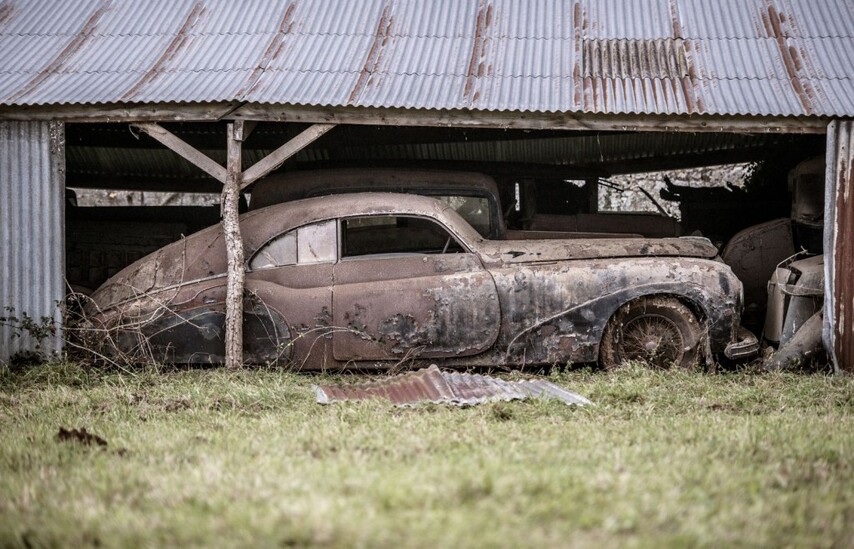 Whether you are an avid car collector or simply appreciate classic cars, this Talbot Lago T 26 hardtop is an absolute must-have. It's one of the all-time favorite cars and is a true marvel.
A Classic from the King of Egypt: The Talbot Lago T26 Convertible 
Witness the grandeur of a timeless classic — the Talbot Lago T26 Convertible, once owned by the King of Egypt, Farouk. This sleek, vintage vehicle with its signature convertible roof exudes luxury, style, and sophistication.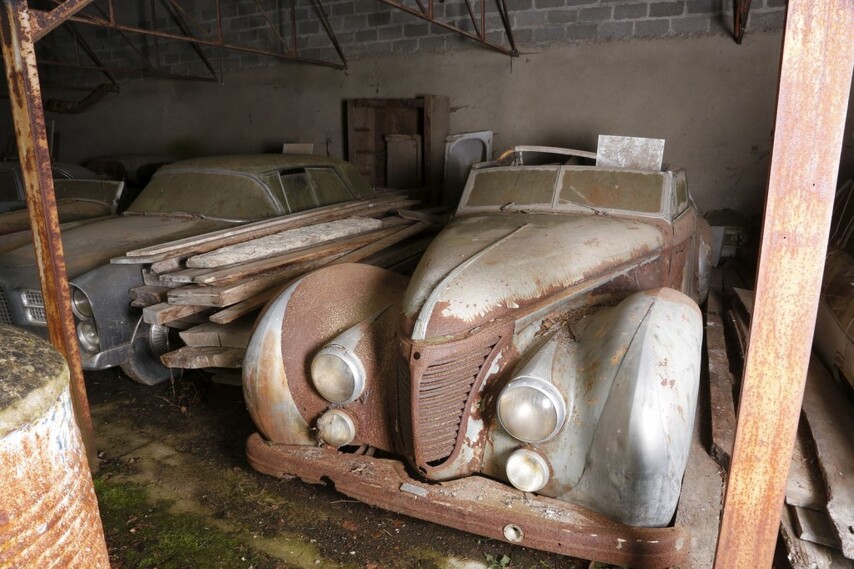 Its smooth, aerodynamic lines and elegant curves make it a timeless beauty that will turn heads wherever it goes. As you take in the beauty of this car, you can't help but be amazed by its royal provenance. Take a tour of this classic and feel the power and prestige of an era gone by.
Preserving the Past: Grandson's Auction Timeless Art Treasures 
Passed down from generation to generation, these pieces of art were treasured by their former owner. But the grandsons, unable to provide the necessary time and know-how to restore them, have decided to let them go to auction in the hope they find the right homes and care.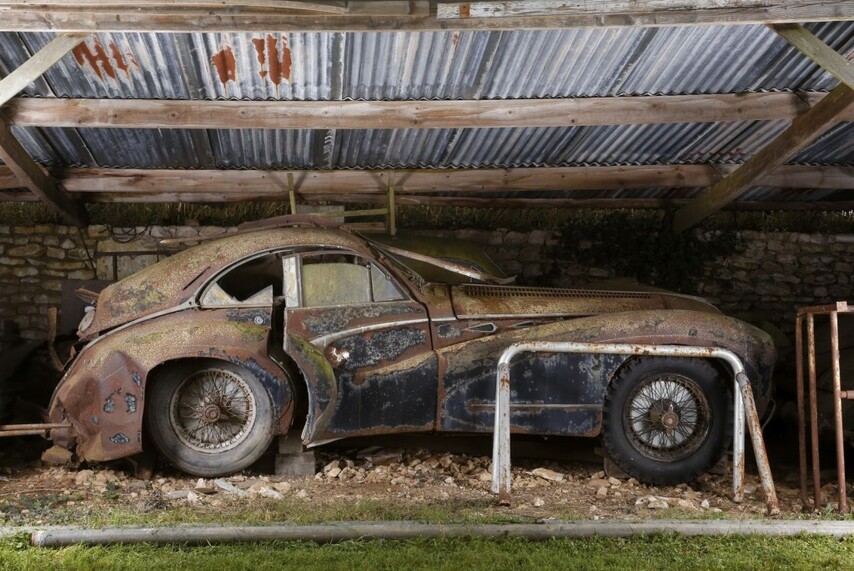 This auction is a chance to preserve memories and history, as each of these cars holds a special story. Don't miss out on this chance to own a piece of history. Join the auction and give these classics the home and care they deserve.
Fabulous Fortune in Paris: Artcurial Motorcars Auction 
The incredible opportunity to own a piece of automotive history was held at the Artcurial Motorcars Auction in Paris. There were over 12 million euros (15 million U.S. dollars) worth of vehicles up for grabs and was an event not to be missed.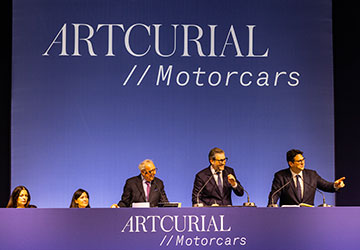 Whether you were an avid collector, a professional dealer, or a classic car enthusiast, this auction had something for everyone. Some of the all-time classic cars went under the hammer in an event that was unlikely to be repeated. 
An Exceptional Collection of Automotive History
Witness the marvel of automotive history right before your eyes! Roger Baillon, the man behind the exceptional car collection, managed to trace the entirety of the automobile's history in some of the finest examples of cars known to man.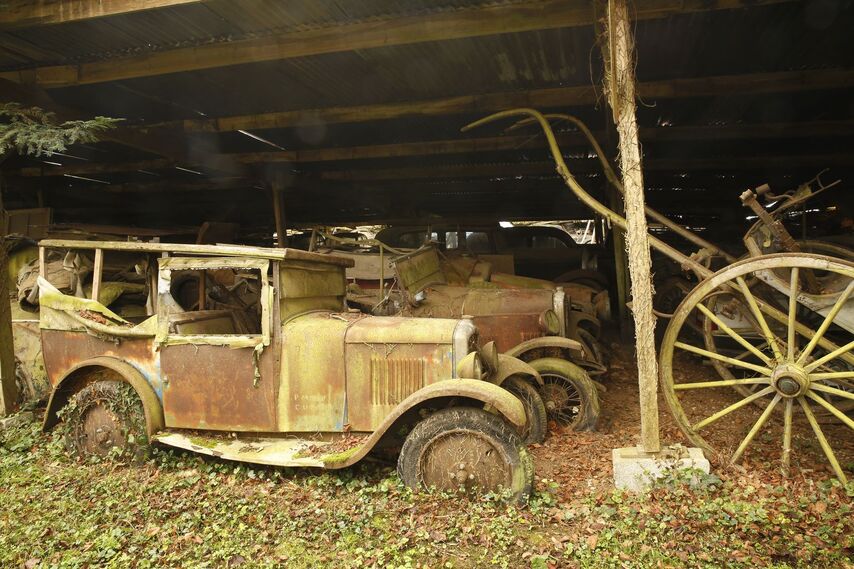 It is a sight to behold, one that has never been seen before. He has, in his own way, created something truly remarkable and worth cherishing. Come and discover the wondrous collection of automotive art, a sight that will leave you in awe.
Saved from Nature's Wrath - Classic Cars Restored to Their Former Glory 
It may have seemed like a lost cause, but some of these classic cars were saved in the nick of time. With nature slowly taking over, vines and weeds had grown, covering these vehicles were stored in outbuildings and open structures.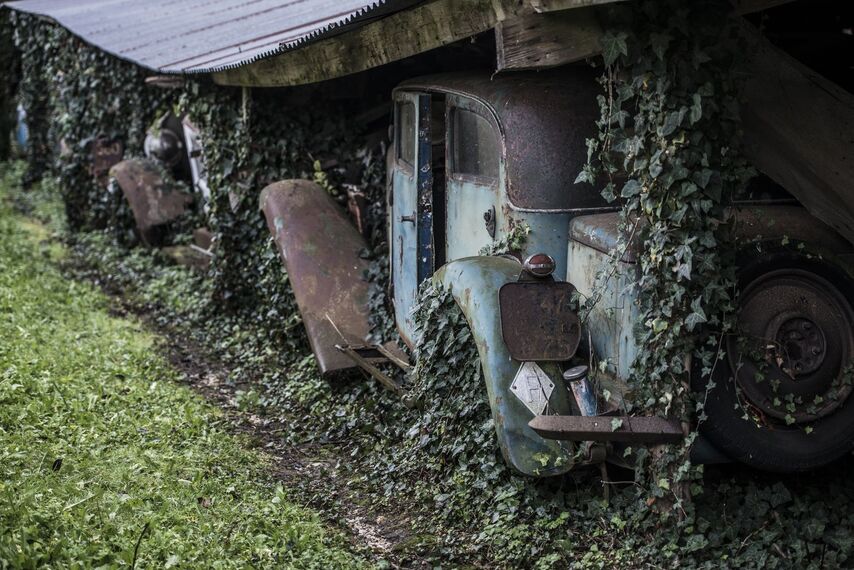 Yet, their beauty remained, even with the damage they had suffered. Thanks to passionate preservationists, some of these works of art were carefully restored to their former glory. For those cars that were beyond repair, they were sold as parts, still offering a chance to relive a piece of automotive history. 
A Dream Come True: Classic Car Experts Find Rare Collection
Matthieu Lamoure and Pierre Novikoff are classic car experts who are beaming with joy. They are the ones that stumbled upon this rare collection of classic cars, a find that comes around once in a lifetime if that.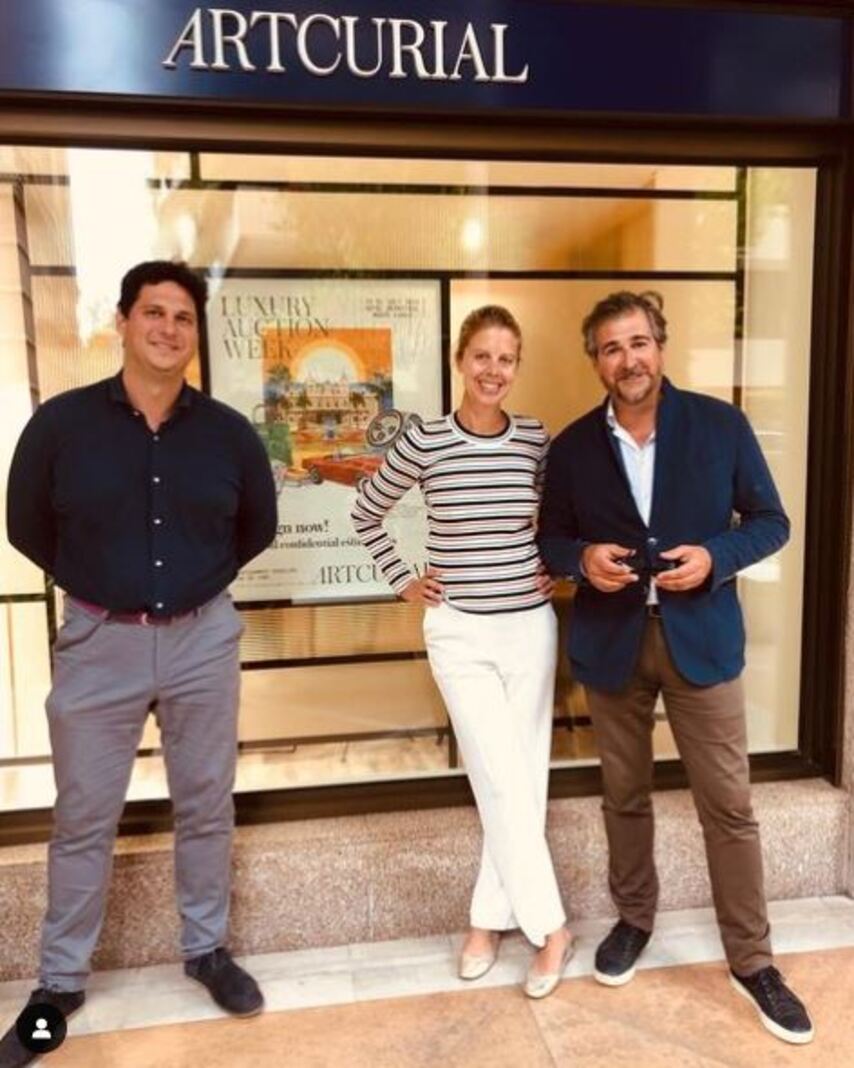 The two were instrumental in the auction for the collection, something that is sure to put a smile on any classic car enthusiast's face. Thanks to their expertise and dedication, this amazing automobile collection was saved for others to enjoy, just as the original owner intended.