Boat Staff Finds Red and White Paint Plastered All Over Heiress' $300 Million Yacht
Activists and protesters often find subtle ways to pass across their grievances. They do this by holding up placards and chanting, but sometimes, they usually take things a little too far and perpetrate acts that could count as a crime.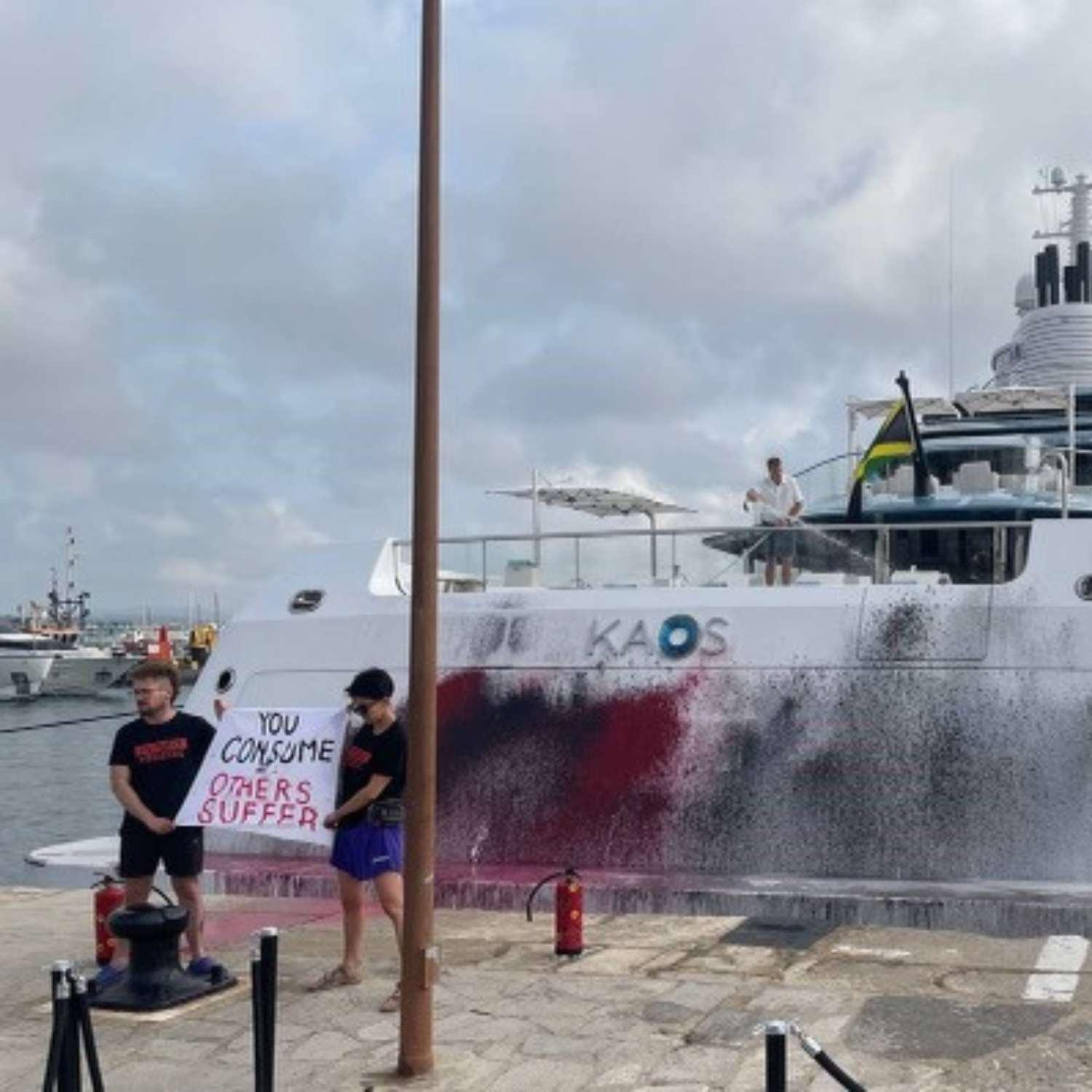 Two protesters have raised concerns in Ibiza after spraying paint on a superyacht.
The Super Yacht Known As Kaos
The superyacht known as Kaos belongs to an American billionaire Heiress and is worth a whopping $300 million.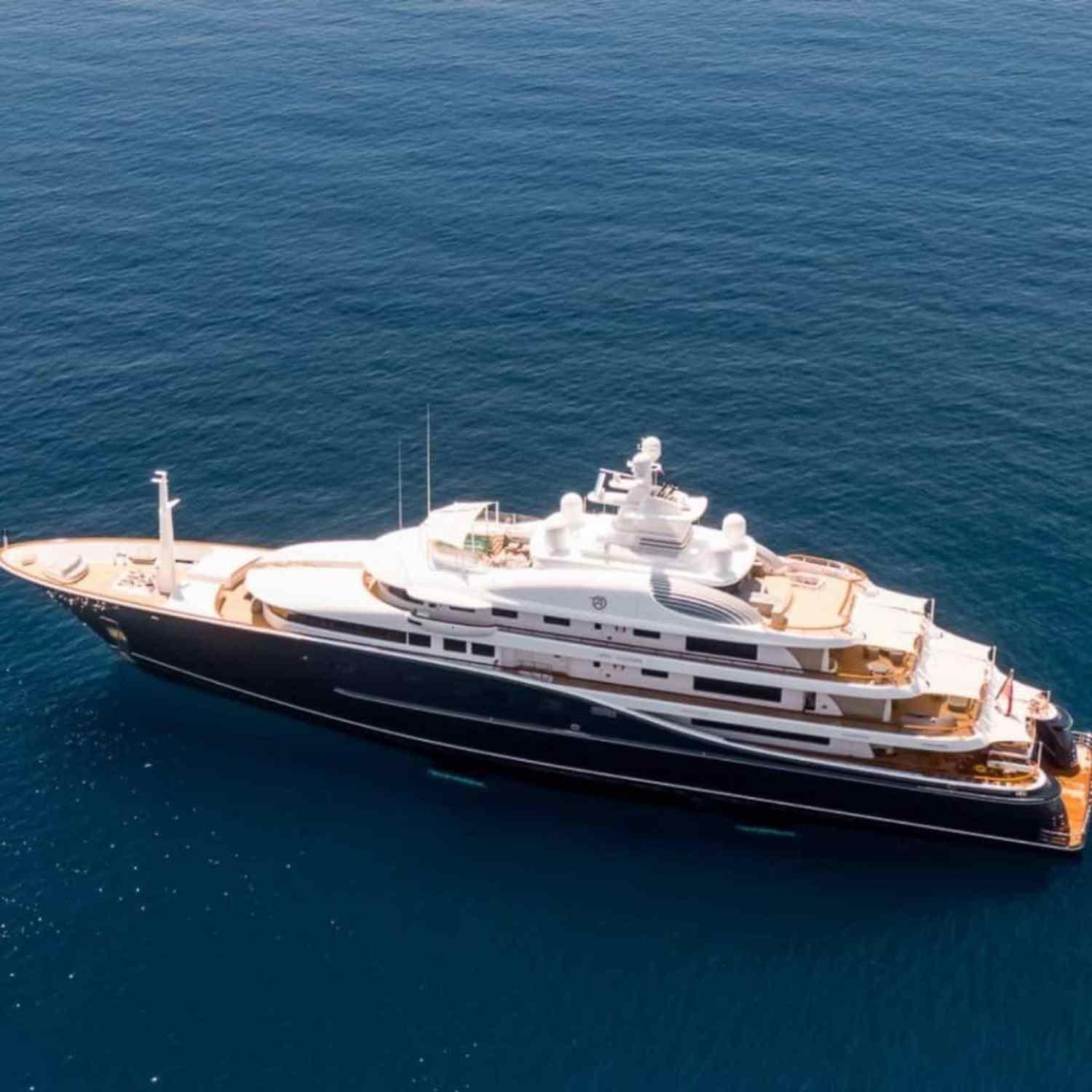 The superyacht is owned by Nancy Laurie Walton of the Walmart group and costs about 20-30 million dollars in yearly maintenance costs. It is regarded as one of the most expensive and luxurious super yachts in the world.
You Consume, Others Suffer
The super yacht, which appeared to be leaving a port at Ibiza, became the target of protesters who expressed their anger by spraying the boat with red and white paint. They did this using a pair of fire extinguishers.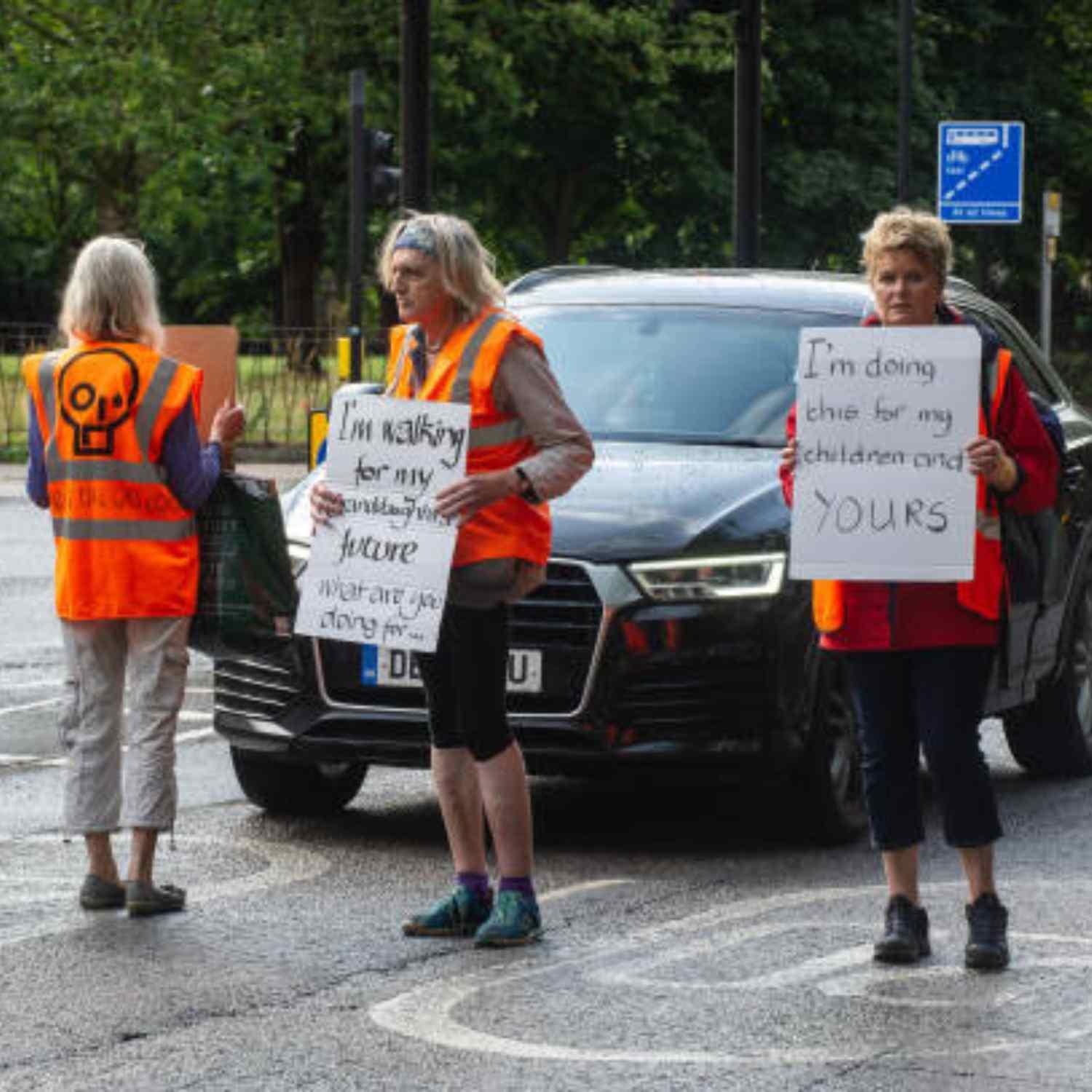 he protesters held up a sign that read, "You consume, others suffer." The video was posted on Twitter by Futuro Vegetal, an organization lobbying for climate change.
The Target Of Climate Activists
The footage also showed that while the superyacht was being sprayed with paint, the boat staff onboard was seen immediately trying to wash the paint away with a water hose.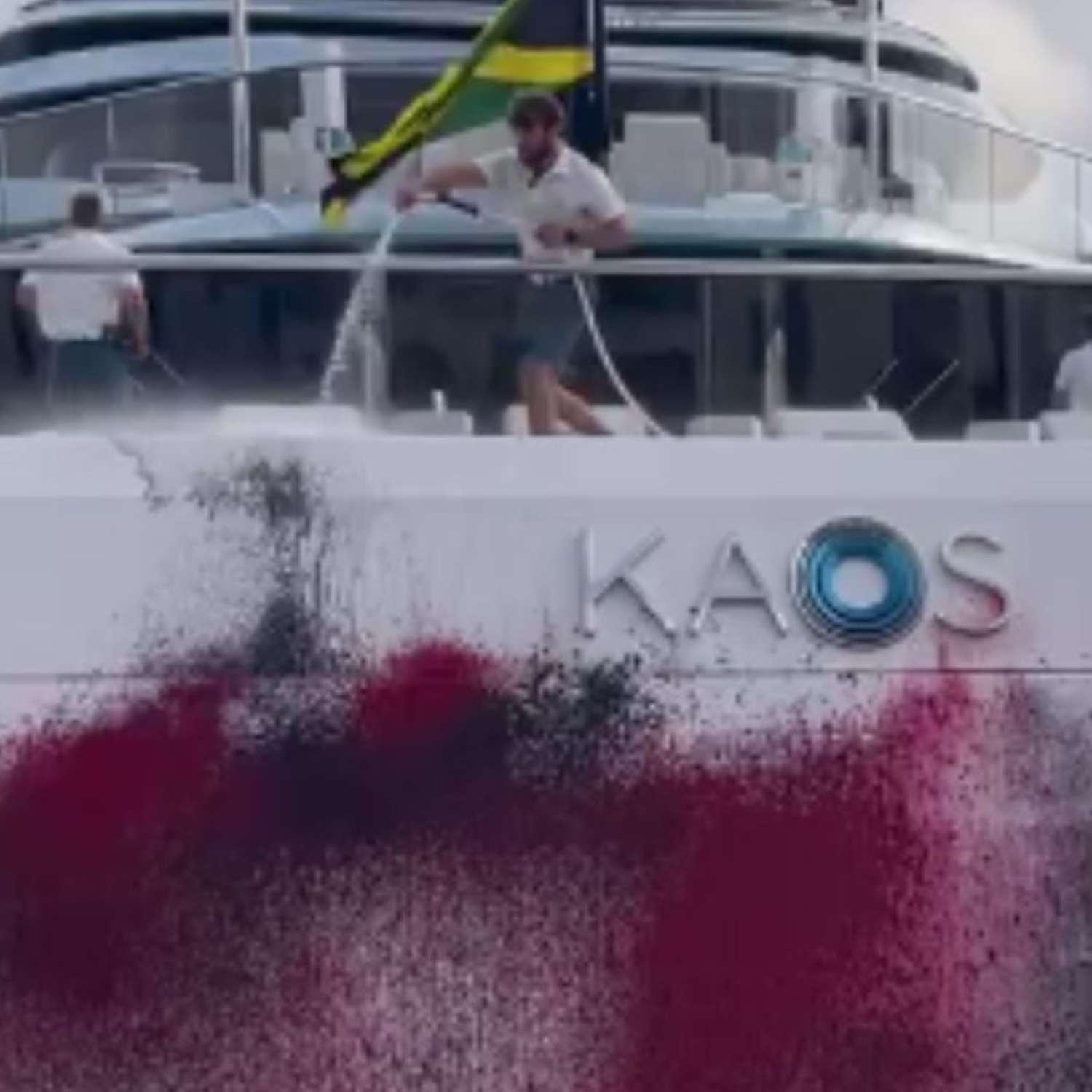 According to Futuro, he believes the superyacht was targeted because it was owned by a wealthy individual, and Laurie Walton happens to be one of the richest people in the world.
Facing The Implications
The two activists have been taken into custody, but according to Futuro Vegetal, they are expected to be released soon, but the details of what they were charged with have not been made public.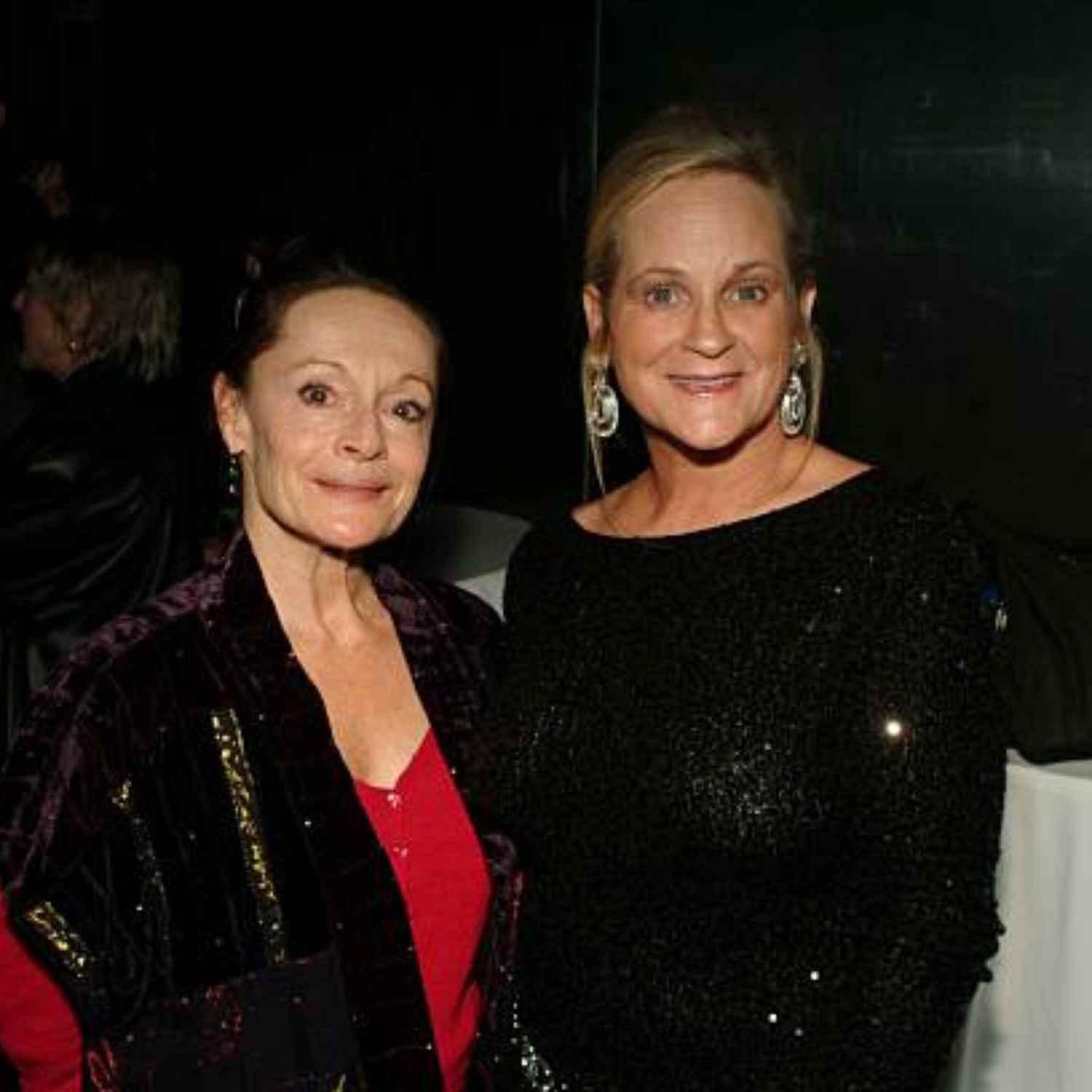 Three activists from Futuro Vegetal also ran onto the airport runway to spray paint on private jets and cause distress to airline operators.
A Reassessment Into The Damage
According to local outlets in Ibiza, port authorities have initiated an interior maritime plan to assess the level of damage caused by the activists.
The port authorities have a plan to confirm if the paint spilled into the water is a cause for concern. The Walton family has yet to make any comments regarding the vandalism.