Guy Restores $7 Million Formula1 McLaren Using Just $30K
For many car enthusiasts, a McLaren F1 is the ultimate dream. These supercar beauty and power machines have an incredible reputation for quality engineering, speed, comfort, and aerodynamics that are second to none. No surprise then that they come with a hefty price tag of around $7 million.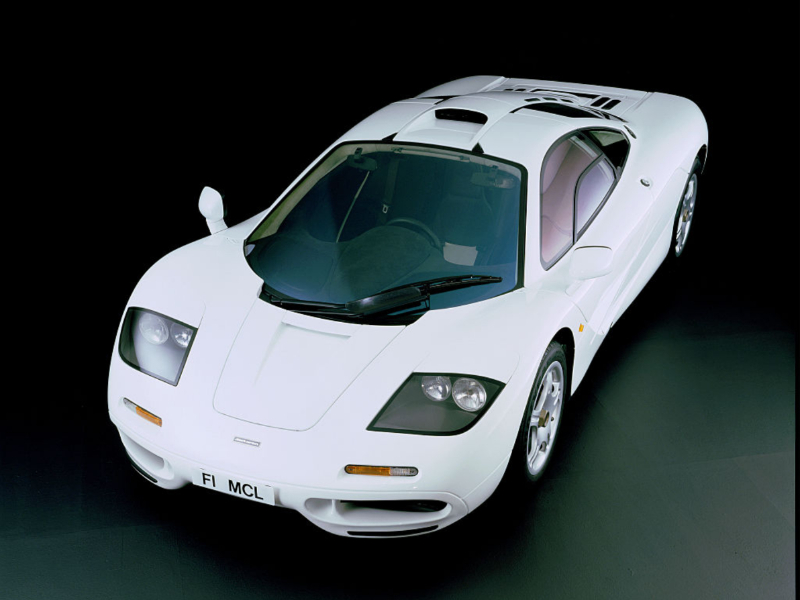 But what if you wanted your own—how would you tackle it? This guy did just that, but at a fraction of the cost. While working on his ingenuity and outstanding mechanical knowledge, Jacek Mazur created his own version of this iconic supercar right in his garage. And not only did he not break the bank, he only spent less than $30K doing it!
Almost an Impossible Dream
For those addicted to the allure of supercars, getting your hands on one is a challenge at best. But that hasn't stopped some brave enthusiasts from creating their own incredible versions of luxury vehicles crafted with nothing more than ingenuity and an often-minimal budget!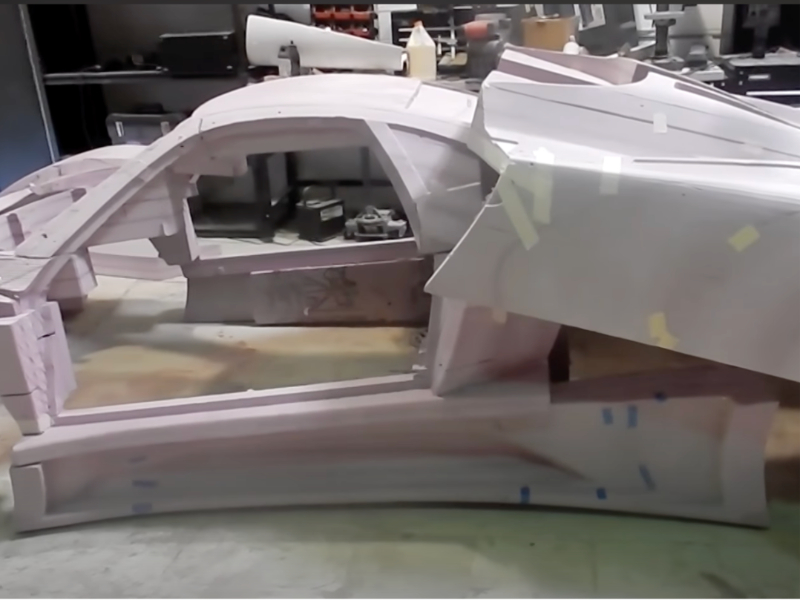 From Lamborghinis made out of Mitsubishi Eclipses to foam-molded sports cars, these knock-offs are surefire conversation starters for anyone who loves cars (and making them!). So, we can't blame why Mazur decided to realize his dream by thinking outside the box.
The Ultimate Road Car
The McLaren F1 has been lauded as one of the most excellent cars ever created. This extraordinary sports car, designed and manufactured by British automobile manufacturer McLaren Cars, packs a powerful BMW S70/2 V12 engine beneath its lightweight design.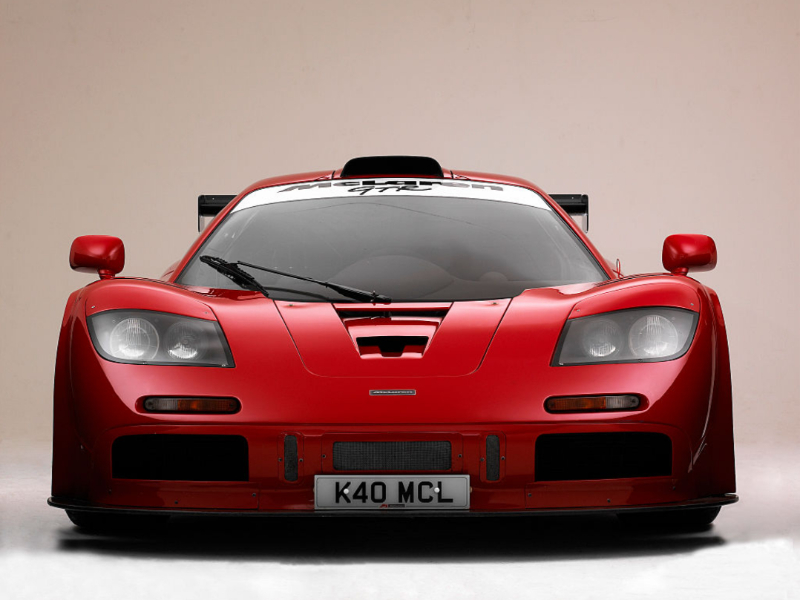 But that's not all—it also features an exquisite seating arrangement with three seats: two passengers on either side, giving them unrestricted views from their positions while pivoting eyesight to the driver in absolute comfort at center stage! Proclaimed for many years as 'the ultimate road car,' this impressive machine is still coveted today amongst collectors worldwide.
The Man Behind the Wheel
Jacek Mazur is an adrenaline junkie with a vision and passion for classic cars, spent eight years of his life assembling the epitome of machinery. He calls Poland home and works as a health & safety advisor, but when it comes to building finely-tuned automobiles, he's in his element!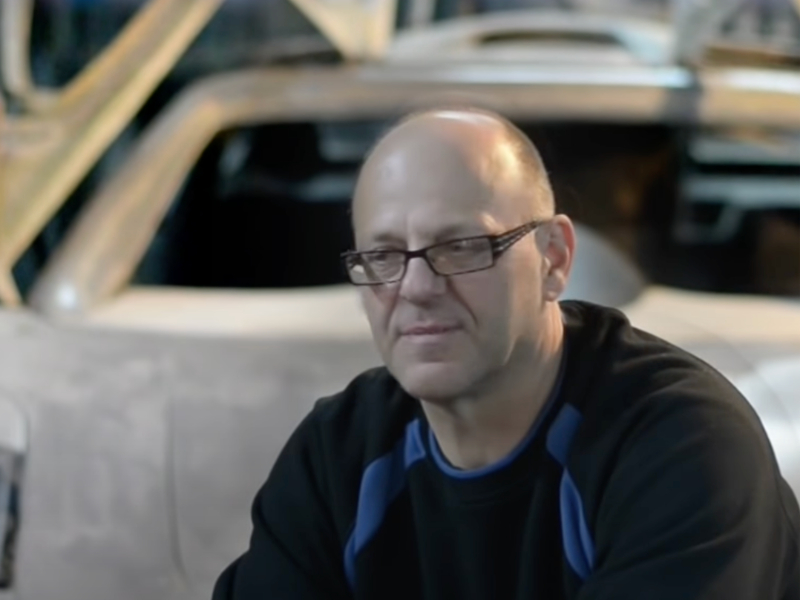 The handyman has no qualms about taking on challenging projects, and his DIY McLaren was just one of the things he needed to tick off his bucket list. Of course, he needed to do some research prior to starting it. Despite some setbacks, Mazur couldn't wait to work on his masterpiece.
Turning Heads on the Street
This car is unlike any other, and not just because of its rarity. Every single component on this vehicle has been hand-crafted to perfection, creating a truly unique motoring experience. From the wheels up, this fantastic car boasts an impressive power plant crafted from the finest pieces from a set of exclusive Mercedes and Audi.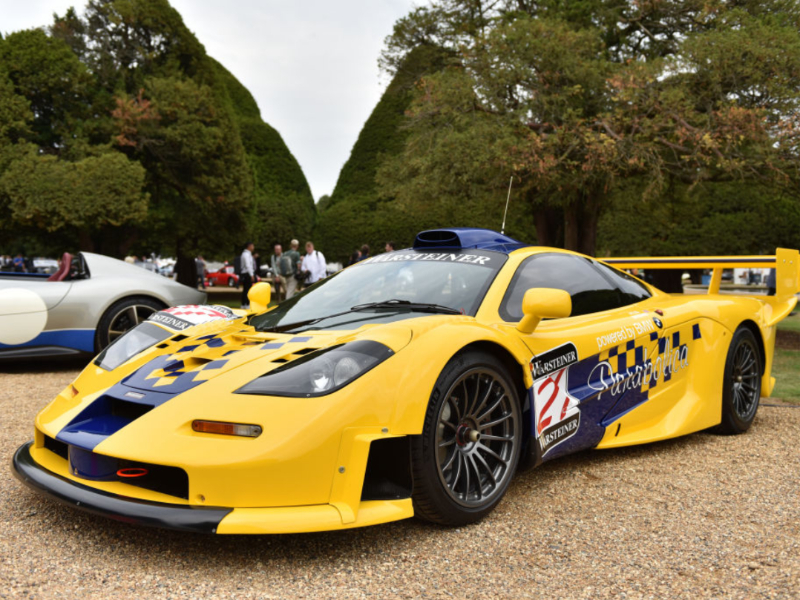 Every car enthusiast knows the words "custom-made" is code for outstanding performance and quality, and this car is certainly no exception. The ultimate driving machine awaits!
Some Factors Takin into Consideration
When it came to building this hand-crafted supercar, precision and strength were of utmost importance. It needed to be strong enough to withstand reaching the blistering speeds of over 200 miles per hour while being light enough to get enough power to hit those top speeds.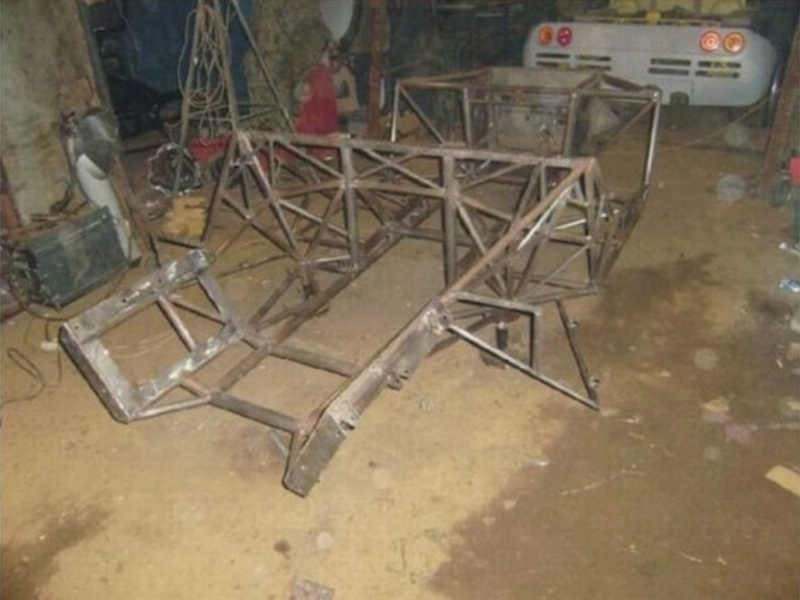 The master craftsman had no room for miscalculation with this build. Having crafted a car that could sail past the boundaries of most speed limits, there was no margin for error, and this was something Mazur knew he had to accept from the start.
Passion Fueled His Goals
Jacek Mazur was a far cry from a professional mechanic, but he had an enthusiasm and passion for the trade that would shame any self-proclaimed "expert". He wanted his dream car but couldn't manage the high costs associated with purchasing it.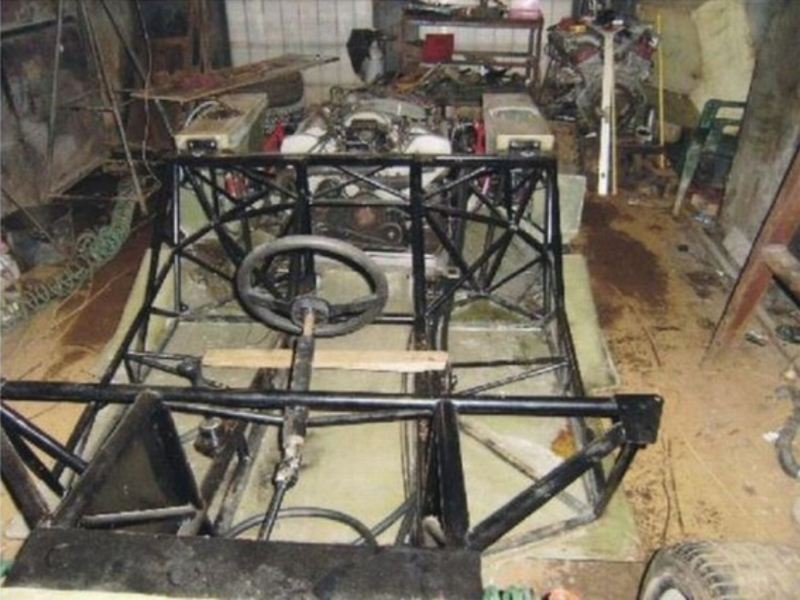 Determined to have what he desired, Mazur decided it was time to take matters into his own hands, and he upgraded, customized, and repaired every piece of scrap metal he could get his hands on. With incredible tenacity and unwavering diligence, Mazur managed to piece together every component of the DIY McLaren.
It's Not His First Time
Believe it or not, Mazur has been flexing his creative muscles for a while now, showing off some incredible hand-built Lamborghini's that have left car enthusiasts in awe. But with his latest project, he's really pushed the limits of what is possible.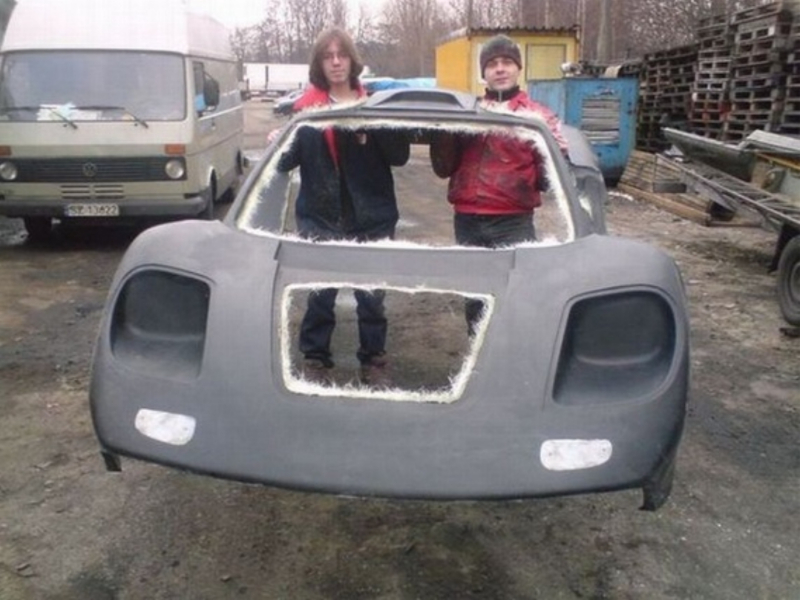 He's taken on the epic task of building a McLaren from scratch, and the results are truly extraordinary. With its pushrod suspension set-up and countless other fine details unique to top-notch supercars, Mazur has outdone himself to create something completely breathtaking.
A Unique Piece of Work
From the outside, McLarens may appear to be your typical luxury sports car. However, when you look inside, you'll find something special—a unique seating arrangement with an eye-catching center-perched steering wheel. Providing the driver with an unobstructed view of the road and creating a feeling as if they are an F1 racer. And with room for two passengers in addition to the driver, there will be no one missing out on the fun!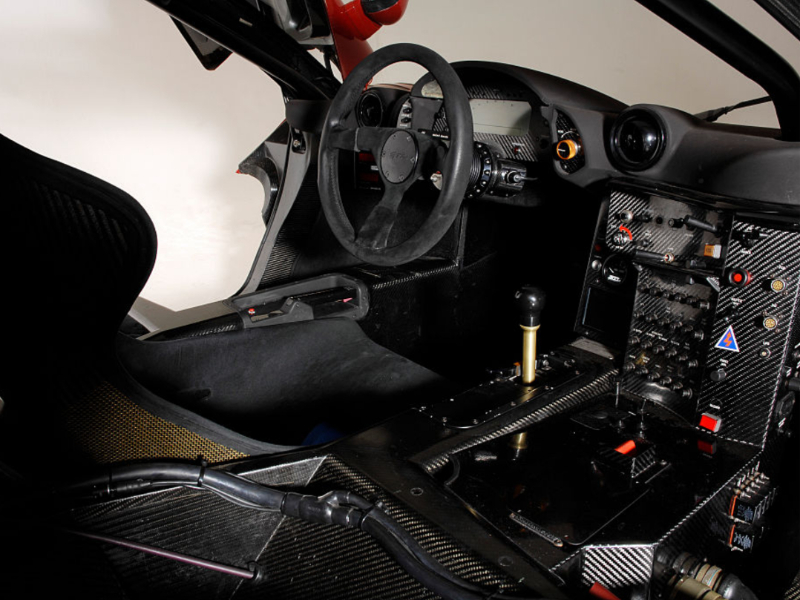 Although placing the steering wheel in the center can make things a bit tight within some models, there's still ample space to enjoy every ride. It might be strange at first, but this setup has become a signature inside any McLaren that you see rolling off the lot.
Making His Own Shell
When Mazur set his sights on building his dream McLaren, he knew that he was up against some daunting odds. Even if he could find a body to start with, it would likely be costly and hard to come by. With his vision of what the car should look like firmly in mind, Mazur decided that there was only one solution—constructing an entirely custom shell for the vehicle from scratch.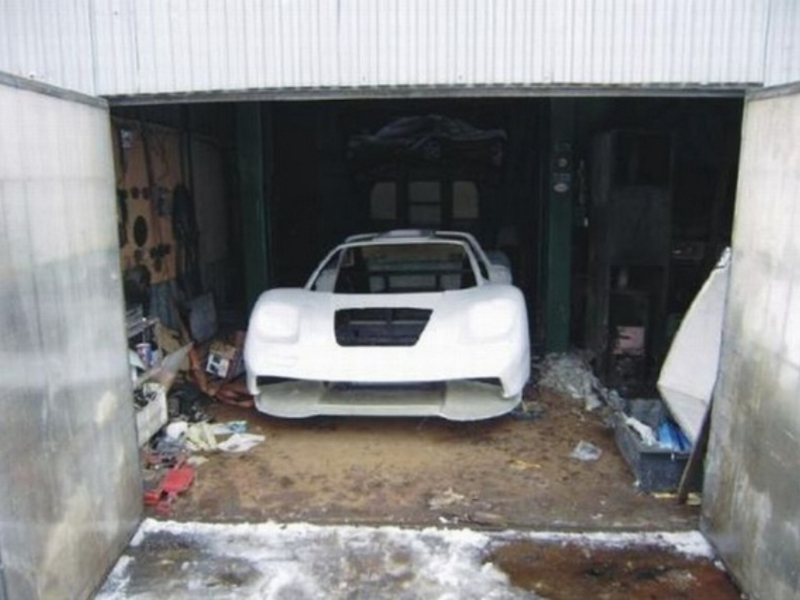 His challenge? To create something that would rival the illustrious factory models. He didn't hold back, and the result speaks for itself.
Utmost Patience is Required
Crafting a remarkable vehicle from the ground up requires an unrivaled level of patience and skill. Each interior part needed to be hand-crafted and honed with precision in order to meet the high standards demanded by this superb vehicle.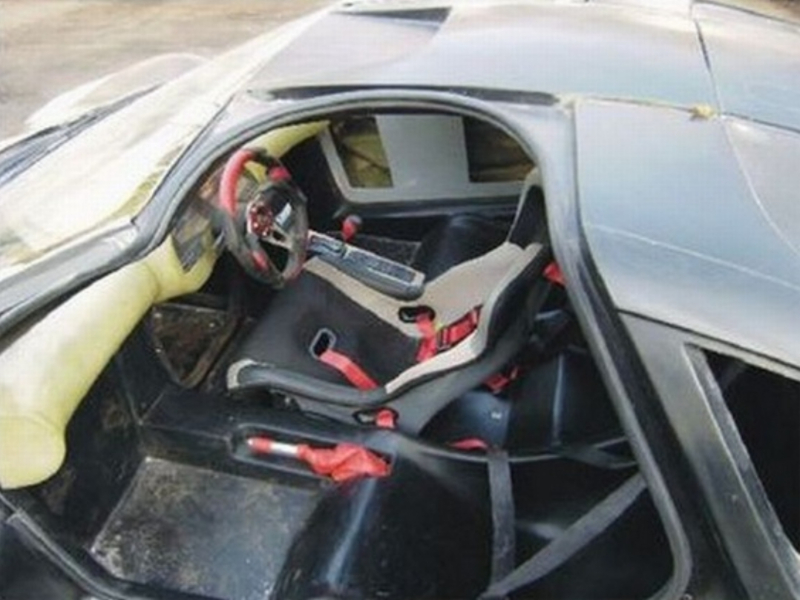 Every individual element had to be perfectly integrated within the body paneling so that all molds fit together with millimeter accuracy. Only then was this car able to take shape, creating a fusion between classic style and engineering brilliance that will last for generations.
It Was a Team Effort
When this father of two had an incredible vision for a build, he knew he wanted to involve those closest to him. Inspired by his boldness and enthusiasm, over 30 friends and family members eagerly volunteered their time to bring that dream to life.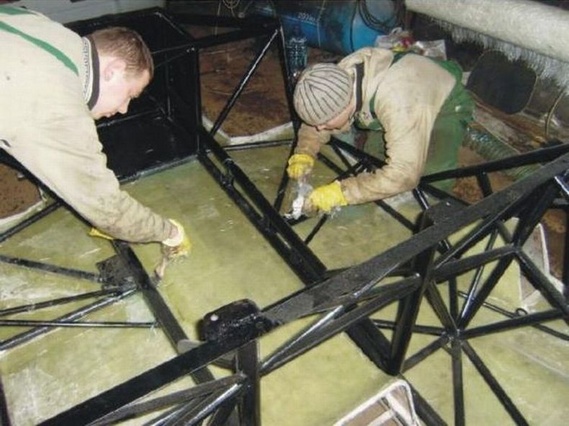 With such boundless passion and support from so many people around him, Mazur was able to make something extraordinary happen—thanks to everybody coming together for one shared goal. It's guaranteed to be a project none of them will soon forget!
Research Can Do Wonders
One could say Mazur was an online craftsman, toiling away with dedication and enthusiasm to season experience with accuracy. With a critical eye and an unwavering pursuit of precision, he spent countless hours on the internet, gathering measurements, analyzing photographs, and poring through images until the design met his level of exactness.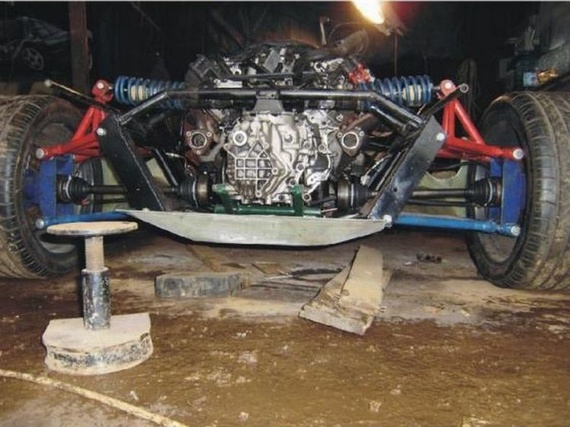 He set out to replicate the details exactly, and he achieved it—brick by brick, stitch by stitch. His patience and diligence paid off as, in the end, each intricate detail was perfectly replicated from its original version.
Safety Above All Else
The McLaren race car was designed to look sleek and modern while still having a robust build that could withstand the intense speeds it would experience. This wasn't just any regular race car; it boasted an impressive 0-60 time of 6 seconds, so the engineers went above and beyond to make sure the McLaren replica was safe for its driver.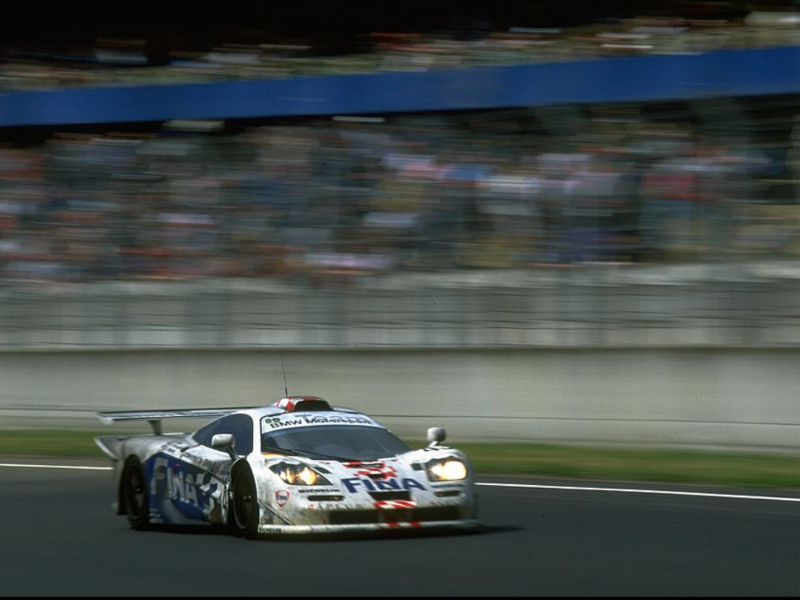 They used an aerodynamic chassis design to ensure even cornering, high-performance brake pads for quick stops, and top-of-the-line materials like titanium alloy throughout the body. With this level of detail, precision engineering, and craftsmanship, driving at full speed has never been as thrilling or as secure.
Making It Look on the Outside
With the basic form constructed, Mazur was ready to take the project to the next level. He applied several corrective fillers and coatings on the shell before priming and bonding it to the interior. This was a complex affair, though. There were many hours of labor ahead!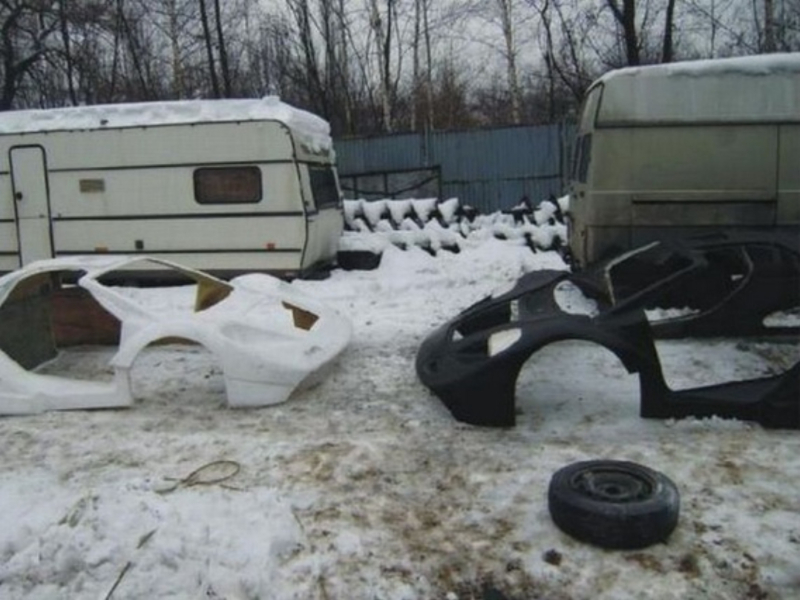 Mazur sculpted, sanded, and blended different materials into an aerodynamic outline, gradually working his way toward a sleek body. His efforts were rewarded when he filled in the gaps with finishing putty, creating a seamless model of design engineering perfection.
Strong and Sturdy Does the Trick
Each component comes together to build up a sturdy structure that can reach blistering speeds, it's breathtaking to watch. Mazur forgot the time and effort it took to craft these pieces with precision, as he knew how they fit together so perfectly like puzzle pieces. How a glance at the final product almost seems like that's how it was meant to be.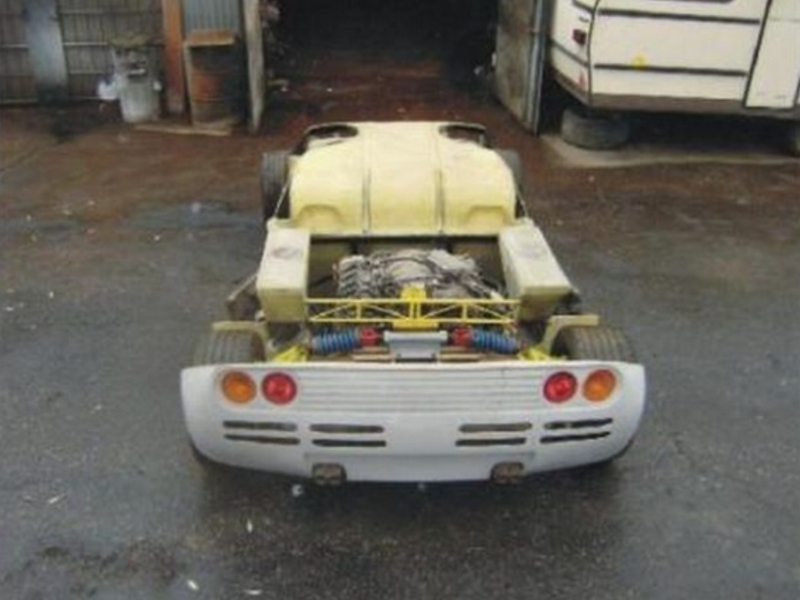 From concept to life, each of these minute parts becomes entangled for the creation of something unbelievable. What started as just an idea becomes a reality at 200 mph.
Focusing on the Build This Time
With a steady hand and intense concentration, the mechanical parts of the build were put into place. As each new component was added, excitement began to build as it became apparent this project wasn't turning out like any other. The intensity grew as every second passed, and after hours of meticulous work, the invention had come together in full.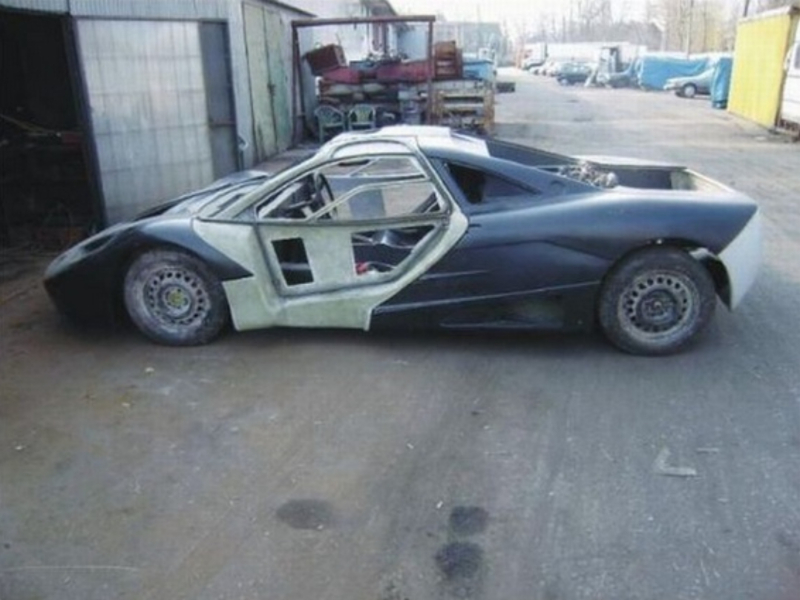 All that remained was tinkering with some of the details and final touches before finally setting it free, with Mazur looking forward to seeing how it would fare in the world.
A Force to be Reckoned With
This car is shaping up to be something quite remarkable! It starts off with a powerful v12 Audi engine capable of producing unbelievable amounts of power and a revving exhaust note that will turn heads.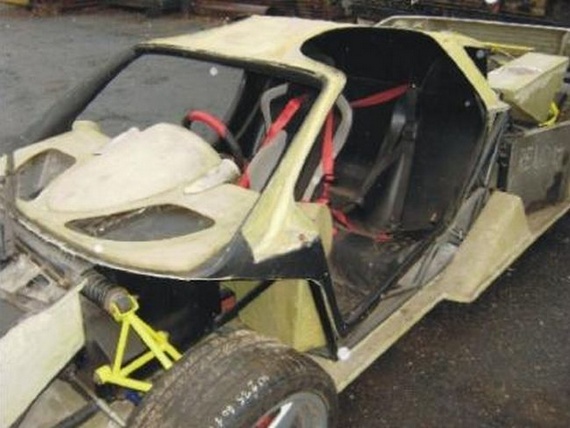 The suspension and brake components sourced from a luxurious Mercedes-Benz guarantee that this vehicle can handle the most extreme speeds while remaining safe and stable. Put all these together, and Mazur has got what could be the wildest ride of his life. Truly a lucky guy, indeed!
Finishing it Off with a Bang
Using the utmost care and attention to detail, Mazur began the painstaking process of crafting the exterior body and interior of the classic car. He knew that this vehicle was a priceless work of art, something that very few in history have been able to produce.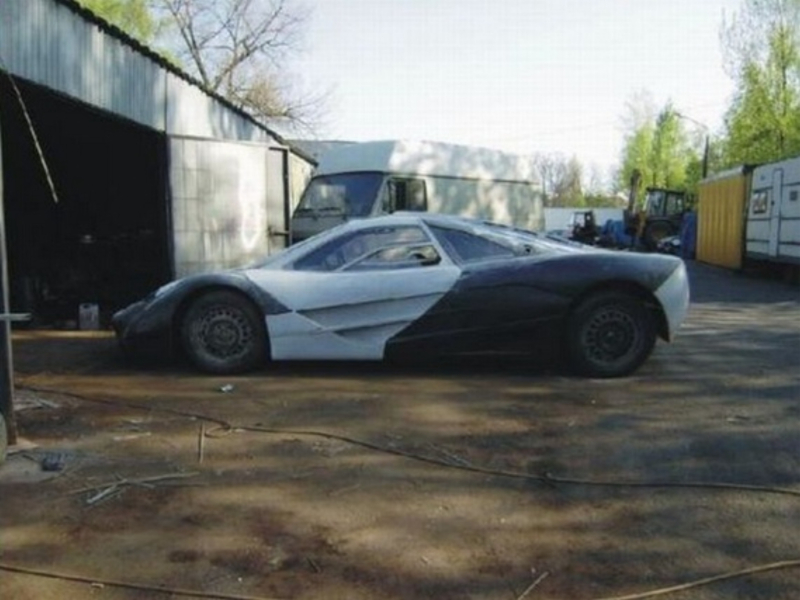 As a master technician, his job was to bring it back to its former glory and make sure that each inch was perfect. The man's expertise allowed him to bring out the best in this magnificent machine—a highlight among even the rarest ones! It was indeed something special, and he enjoyed every minute spent creating it.
It Almost Resembled a Jet
Get ready to take a test drive in the most innovative and stylish way possible! This jet fighter-like cockpit offers all the comforts of a fully equipped vehicle, except with a much more exciting view. Although we're not sure how safe it would be for a small child to join Mazur in the backseat, there is plenty of room for up to 3 adult passengers.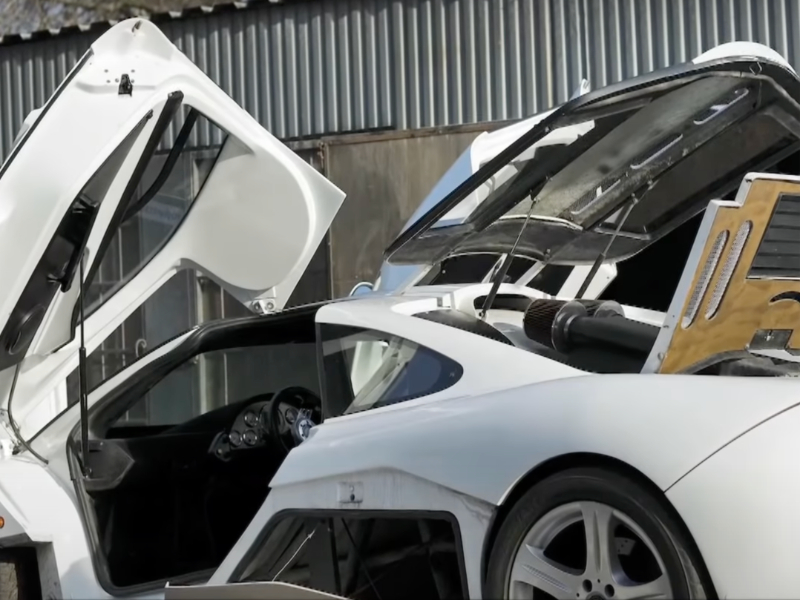 So, he should buckle up and get ready for takeoff! Hopefully, that extra space is only meant for a bag of groceries or two. After all, what goes better with high-speed driving than an ice cream sundae?
No Need to Spend Millions
When it comes to cars, Mazur isn't the most confident driver. He says that there's no way he'd be able to handle the pressure of driving a multi-million-dollar vehicle, and that's why he prefers to build something cheaper in his own backyard.
Even though it may not look as polished as the real thing, Mazur gets immense satisfaction from crafting and customizing it himself. From the body work to the paint job, every detail is thought out carefully and executed with precision.
Bang for Your Buck
When Mazur decided to upgrade his car, he didn't just go for any stock replacement parts. He wanted the optimum performance that only top-of-the-line components could provide. After extensive research, he settled on suspension and braking parts that look like they should belong in a McLaren supercar.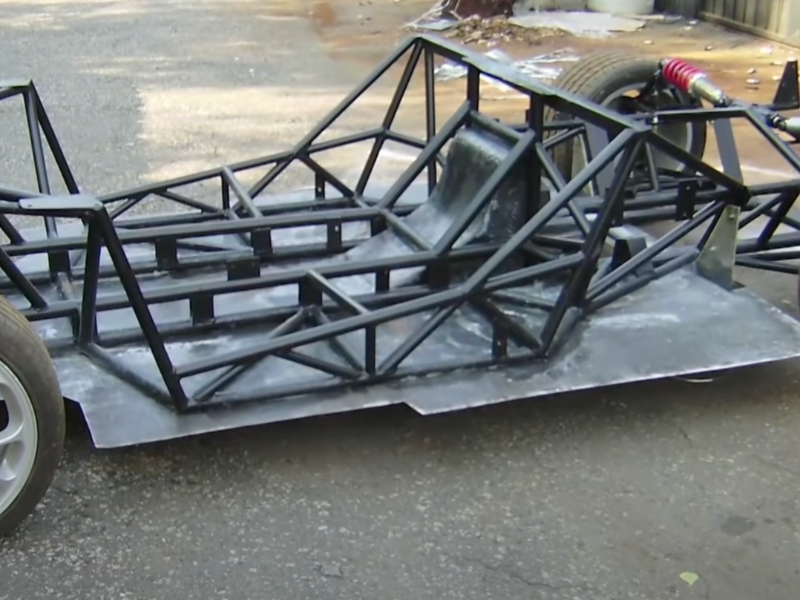 The good news is that these aren't just looks; with a careful selection of parts, Mazur managed to put together a set of components with superior performance at a fraction of the cost of authentic McLaren parts. It's like having your cake and eating it too.
Taking It Out for a Spin
With all the parts and components in place, it was time to bring life and power to the vehicle. This meant taking the car apart so each piece, bolt, and nut could be given the attention and detailed cleaning they needed. With determination and a few challenges along the way, everything was soon tightened and adjusted to perfection.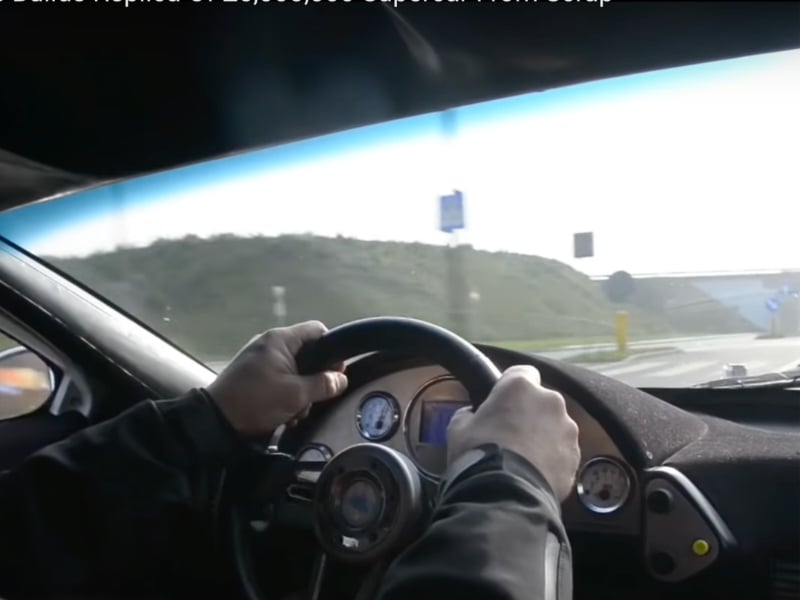 Settings were fine-tuned for peak performance waiting for the grand finale: final assembly. Soon enough after that, it was ready for its maiden voyage, boasting a perfect fitment of every part, just in time for an exciting journey of discovery!
An Extra Touch of Hard Work
It was clear that Mazur had spent countless hours tediously working on the engine. He was determined to see it perform not just like a car but like a supercar or even better!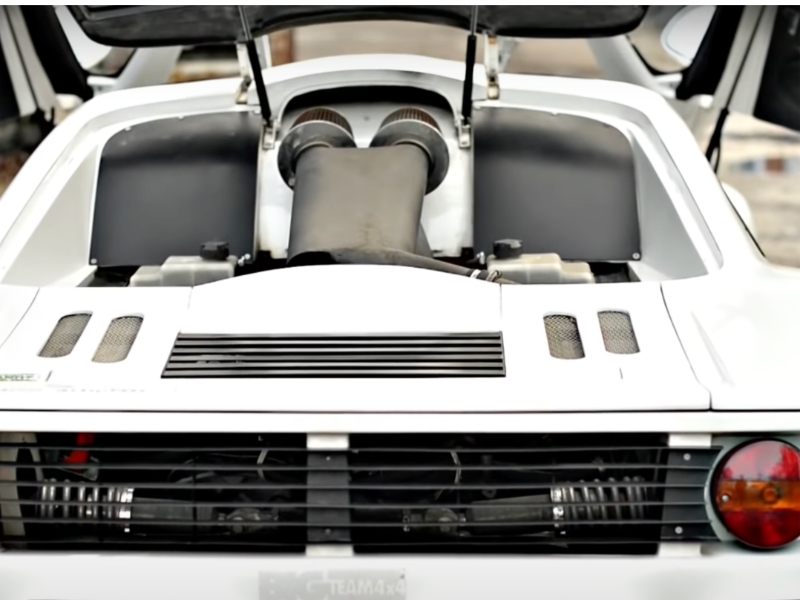 Despite its alluringly perfect exterior look, it would have been an absolute embarrassment for him if the engine failed to respond with vigor. Fortunately, his hard work and dedication paid off when the car roared its heart out; it would not be mistaken for anything less than stunning.
Adding Some Lovely Color to It
After months of painstakingly perfecting every detail of this car, the master mechanic was ready to get to painting. With each coat of primer, he applied, Mazur's anticipation grew stronger and stronger. Feeling slightly giddy with excitement, he sanded and reassembled the body like an expert artist working on a grand canvas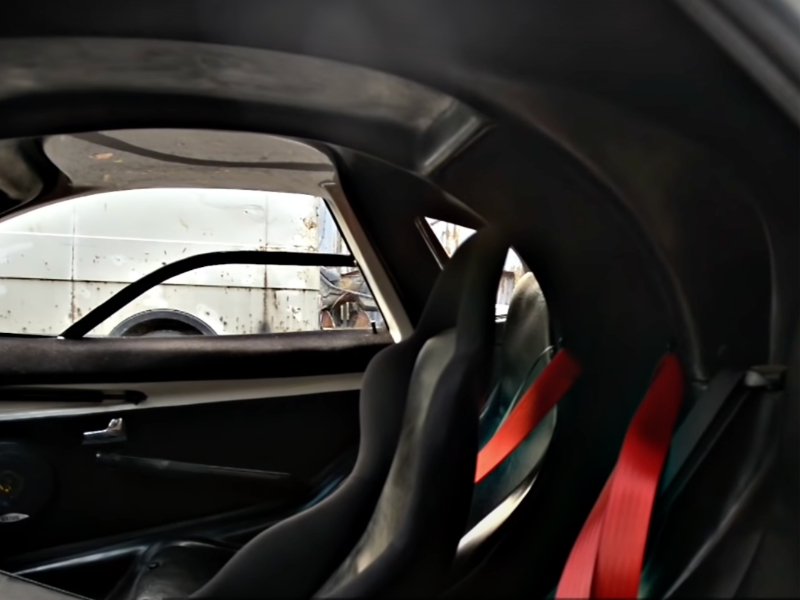 Finally, the time had come to bring his project to life—to give full life to what had once been only a dream. He felt confident that he was creating something exceptional.
The Color of Choice
After years of intense dedication and passion, Mazur's dream car has finally become a reality. He's taken an ordinary supercar and customized it to perfection. By choosing the rare special edition white McLaren paint job, everyone can unmistakably recognize that it's his one-of-a-kind creation.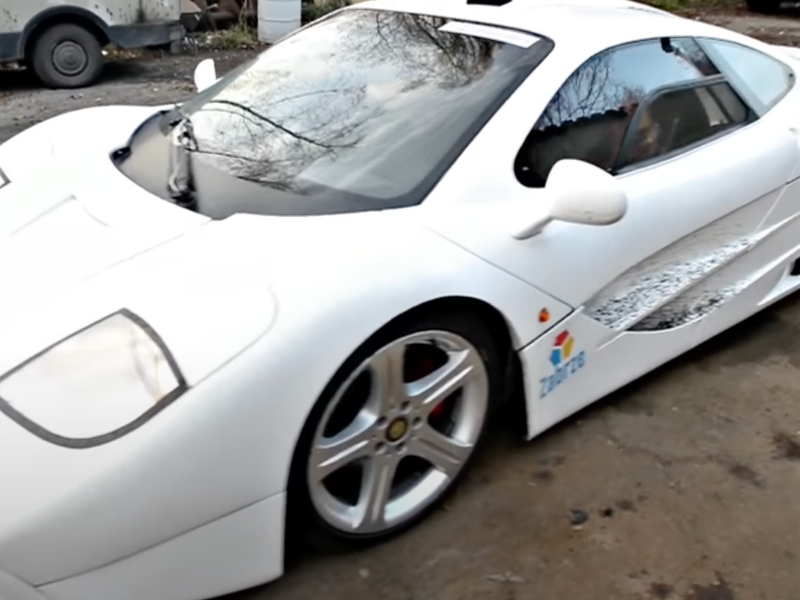 After all this hard work, this car has now become a symbol of pride and ambition, not just because of its shiny exterior but also because it represents a personal journey of determination and perseverance.
Showing Off His Pride and Joy
Mazur stood beside his glossy, perfect car like a kind of king in a fairytale. His smile is bright enough to outshine the car's chrome as he lifts his arms in half victory and half disbelief that this moment is real. It's clear he put in a lot of hard work and dedication to be able to make his dream come true, proof that any goal can be achieved with passion, commitment, and faith.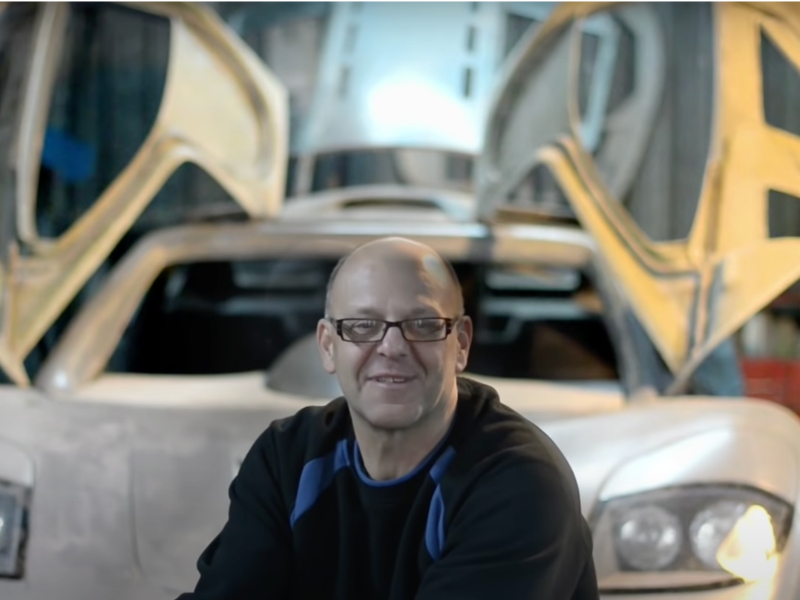 Every time a person would pass him, their envy would turn into admiration; proud of his success story but even more inspired by his courage to chase after something so big.
An Impressive Set of Skills
It's easy to be impressed with Jacek Mazur and his builds, but this white 1995 McLaren F1 he designed is something that really stands out. It looks almost indistinguishable from the original, except for its two-tone paint job of silver and white.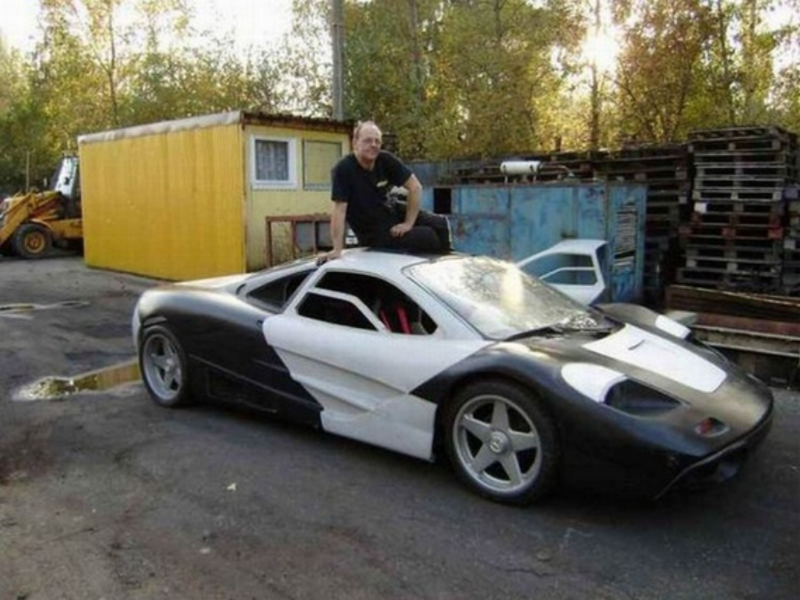 This is one of the best replicas anyone has ever seen, and one can only imagine how excited the first buyer was to take this car home. Of course, before working on the McLaren F1, Mazur had already crafted a Lamborghini Countach using a Pontiac Fiero frame. The attention to detail in every aspect of these projects makes it easy to understand why Mazur has become well-known for his work.
A Few More Builds Up His Sleeve
Over the years, Mazur has constructed a plethora of Lamborghinis, each one more impressive than the previous. A sense of satisfaction and pride accompanied each new model, but none more so than the ones he had already created.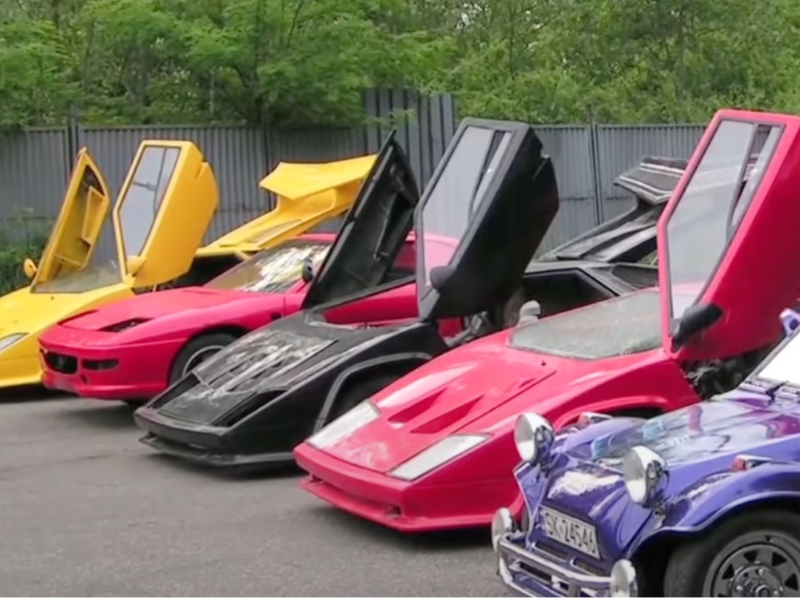 These cars had not only inspired Mazur to take on what may be his most challenging construction to date but also a feeling of eternity, a bond between man and machine that could never be duplicated.
All It Takes is Some Perseverance
It's not every day we'll get to see a bespoke, home-built supercar cruising down the street. Yet, that's exactly what this lucky owner of a personalized McLaren F1 replica has achieved. This driver had the dedication and the ingenuity to bring his dream car to life, and it made witnessing his pride and joy an impressive sight.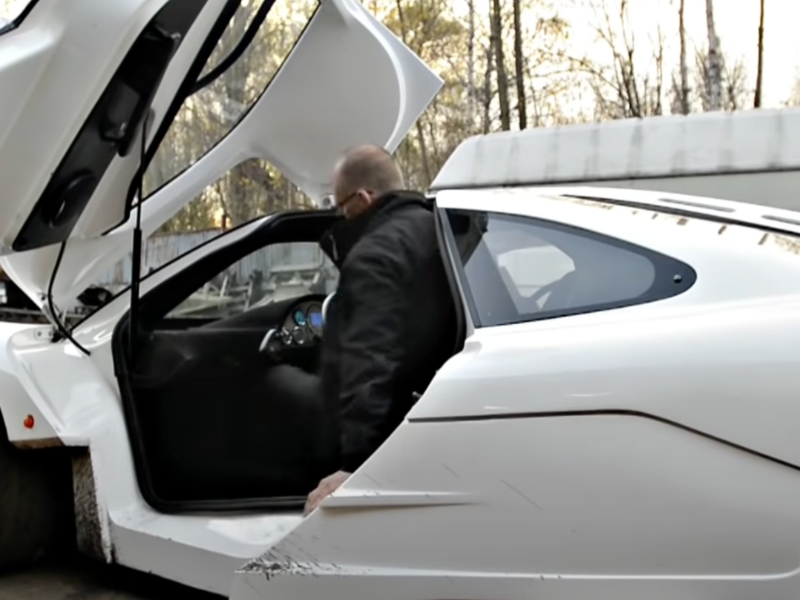 When asked if he would ever trade it in for an authentic model, Mazur seemed confident to decline. That passion for automotive design is hard to miss as this car powers around town. If there was ever an example demonstrating that dreams really can come true, this one certainly takes the sweet victory!