Four Environmentalists Arrested for Tagging Expensive $13 Million Aircraft- 'Who is This Helping?'
You are probably wondering what the protest and activism was all about that led to the vandalization of a private jet. Well, it had to do with greenhouse gas emissions, global warming and climate change.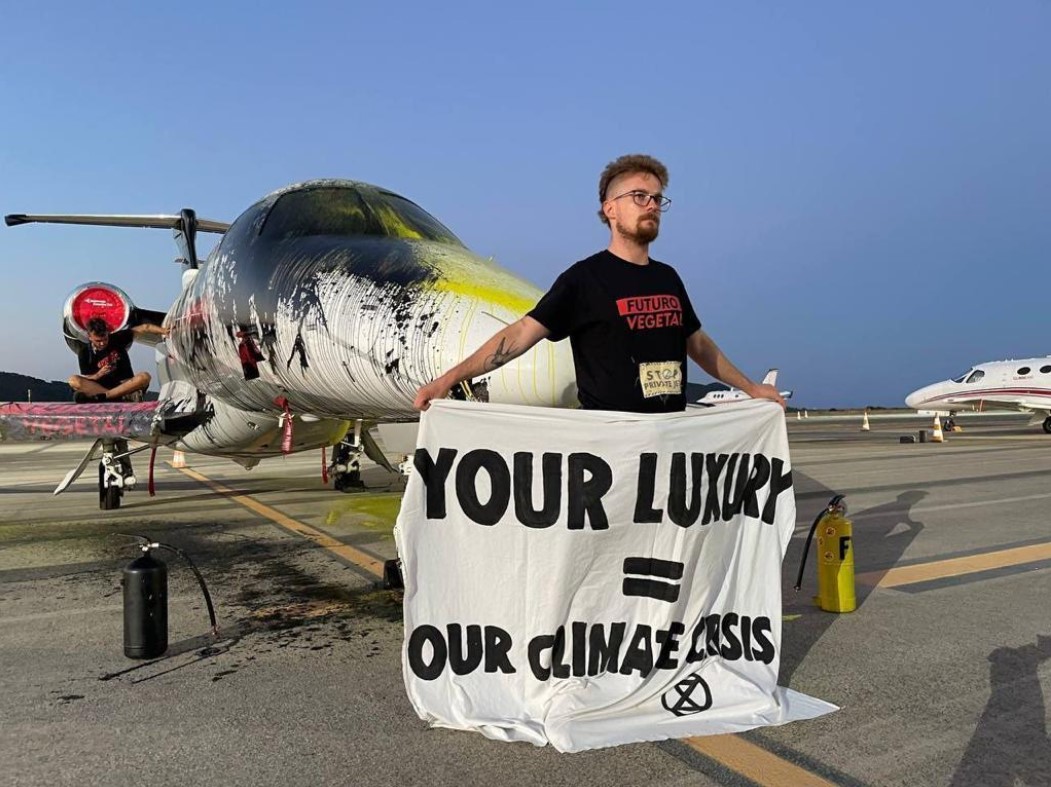 The activists in question are ecologists, trying to drive home a message to the relevant authorities about the drastic steps needed to be taken to reverse climate change. 
The Usual Suspects of Greenhouse Gas Emissions
Besides power plants that burn fossil fuels, and the combustion of materials at landfills, the activities of jets – commercial and private – have been implicated in the backlash of global warming.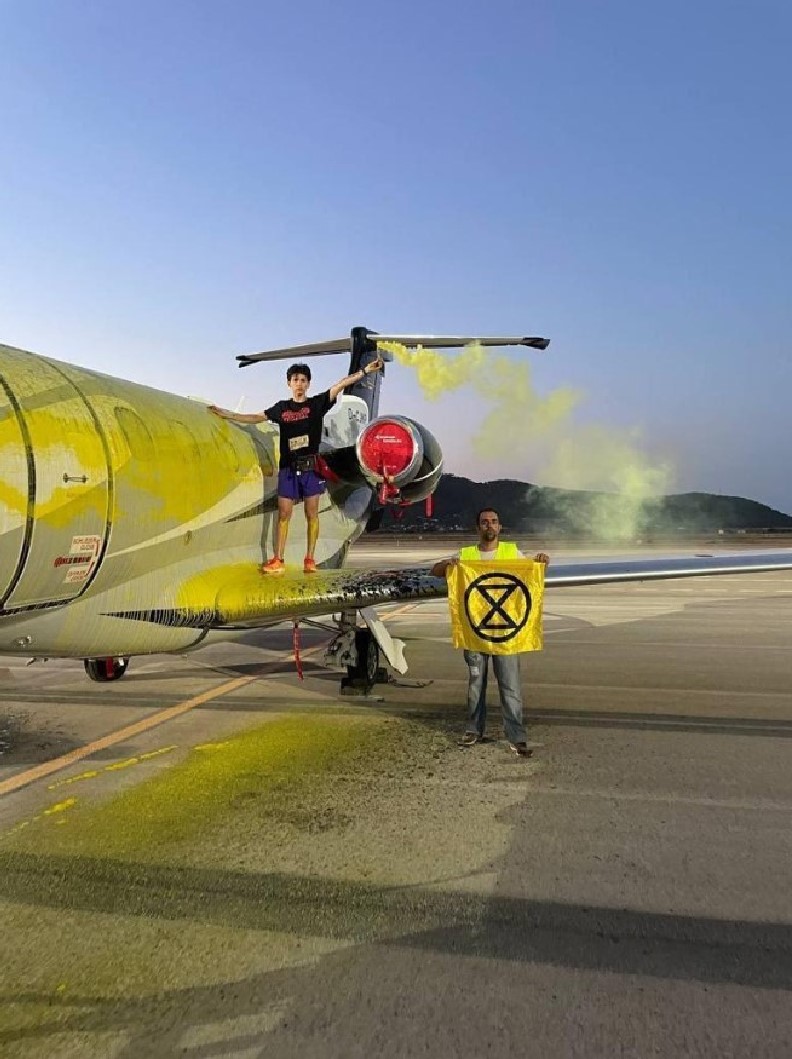 Interestingly, most environmentalists and activists are of the opinion that commercial flights can be condoned because they carry multiple passengers per trip. However, private jets and yachts are seen as luxuries that cost the planet too much. 
Hatching An Interesting Plot
The band of activists decided to invade the Ibiza airport in Spain, breaking into the building July 14, 2023. Upon gaining access, they identified a private jet still in active service, approached the aircraft, and gave it a makeover. 
Armed with black and yellow paint contained in refilled fire extinguishers, the activists sprayed the glossy white aircraft. Before it was all said and done, the activists lit a flare and displayed a banner indicating their cause. 
Which Organization and What Inspiration?
The activists were from a local Spanish group of environmentalists called Vegetal and Extinction Rebellion. Their goal was to get the world's attention by vandalizing a private aircraft estimated to be worth $13 million.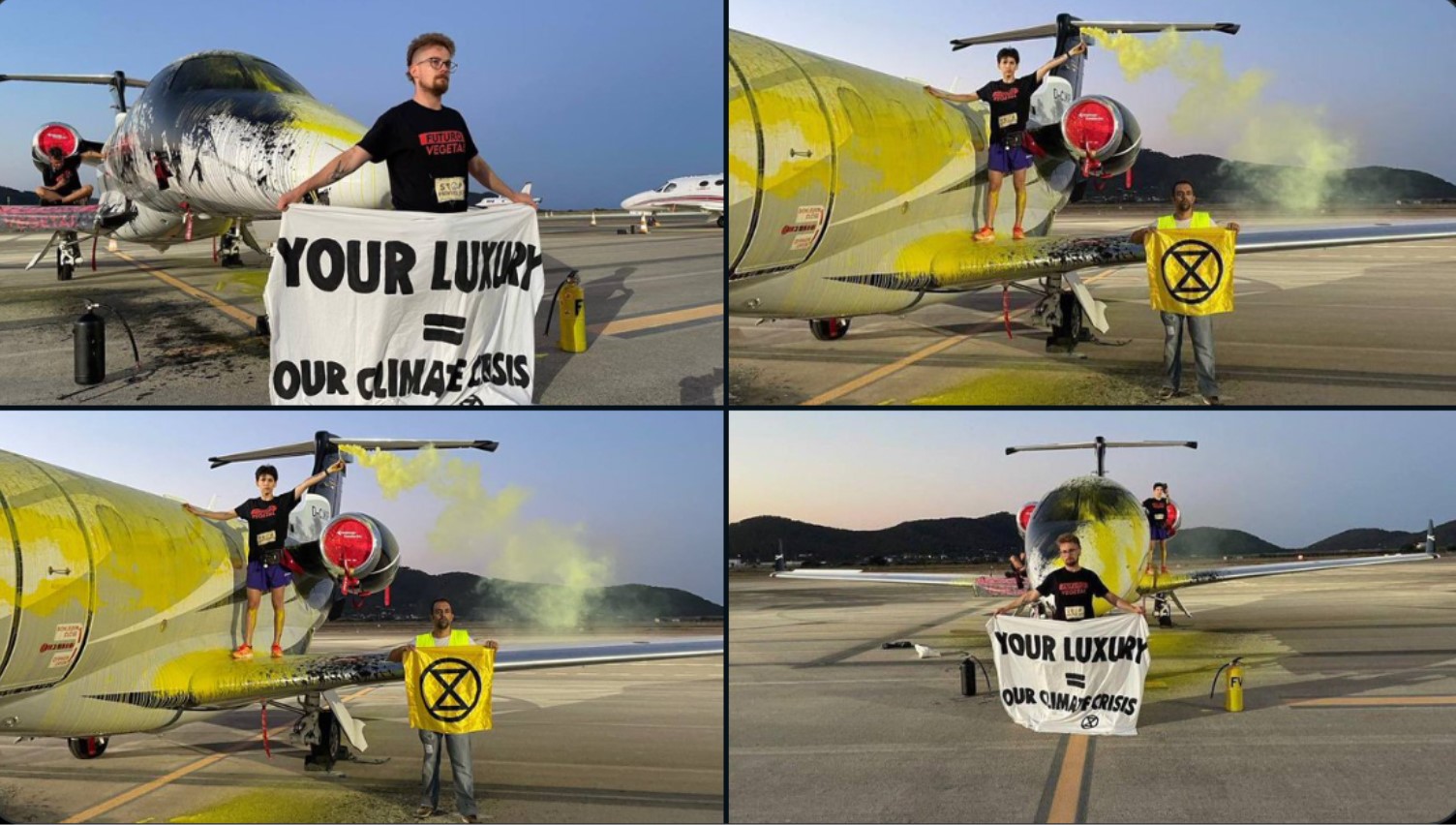 The drama resulted in takeoffs from the runway being disrupted. The protesters were later apprehended with banners that read "Your luxury = our climate crisis." 
A Similar Occurrence in June
In a string of what seemed to be coordinated vandalism, another group of activists spray-painted a private jet at the Sylt Airport in Germany.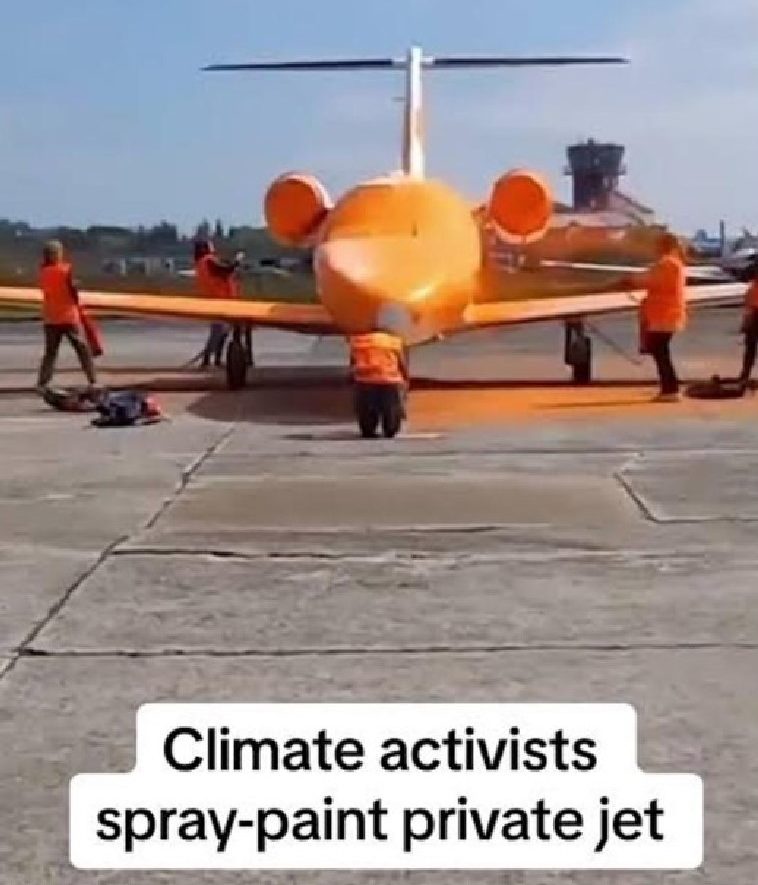 The Ibiza incident grounded runway traffic for several hours before the activists were arrested by the airport's civil guard. The activists are trying to make the Spanish government reduce the number of private jets filling its airspace.